Non-Stop Ecstasy Part 1: Marc Almond's Pop Years
A true artist and a great pop star, Marc Almond takes uDiscover through his hits, from Soft Cell to collaborations with Gene Pitney and Trevor Horn.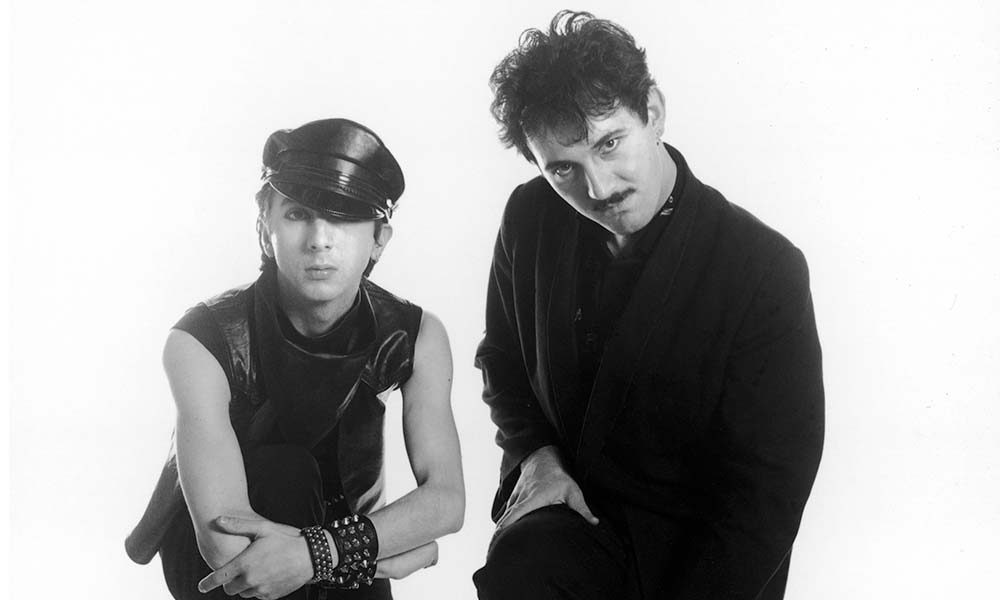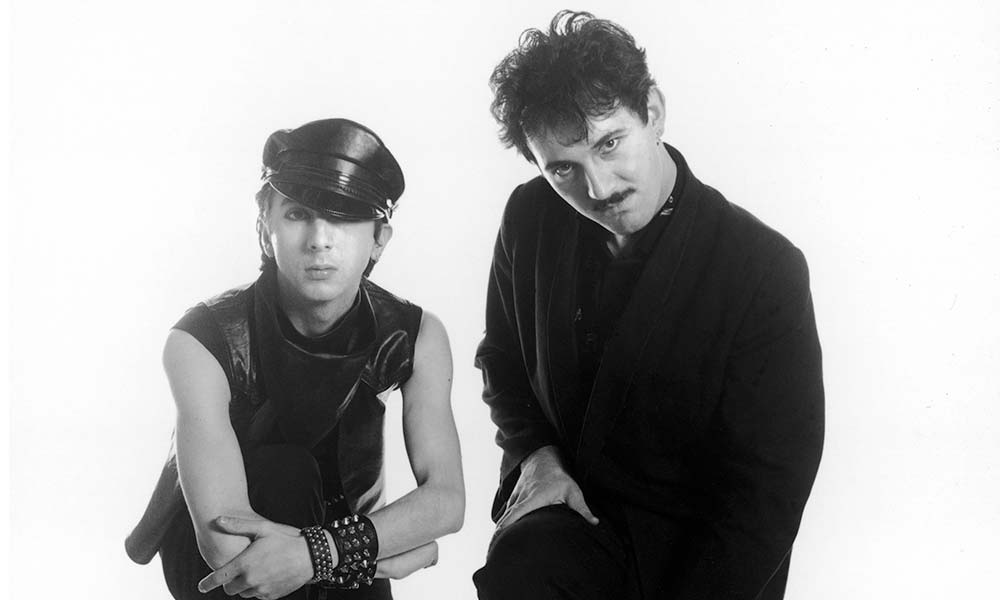 He was such an unlikely pop star. Edgy and keen on keeping you guessing, the 24-year-old Marc Almond, born on July 9, 1957, was not long out of a Leeds art school and expecting his career to develop in experimental theatre or film. So the decision to record a cover of Gloria Jones' Northern soul classic "Tainted Love" – which saw him end up on Top Of The Pops, with the record berthed at No.1 in September 1981 – must have been a shock. That song would follow Marc around forever: at times suffocating and resented, and then, over the years, increasingly celebrated and cherished.
The Soft Cell years
Along with bandmate Dave Ball, Almond's work on Soft Cell's run of glorious singles across 1981 and '82 saw the duo even end up on the cover of teen bible Smash Hits. "Bedsitter," "Say Hello, Wave Goodbye," and "Torch" were three staggeringly assured songs that took them into the UK Top 5 each time. "I would say 'Say Hello' and 'Torch' are my two classic songs," says Marc today. "I always end my concerts with 'Say Hello.' It's a trilogy of three great singles for any artist to have."
Compiling his career-spanning 2016 box set, Trials Of Eyeliner, gave Marc Almond a chance to re-evaluate these songs, along with his wider pop legacy. "I rather like 'What' these days and I can see I had a strong place as a singles artist," he says after having previously dismissed his final big hit with Soft Cell. "I have always adored making singles. I grew up loving the 7" and have always done loads and loads of them."
Any successful pop career is sustained by reinvention and, while Marc today describes this period as freeform and lacking a plan, there was a deliberate attempt to take Soft Cell to darker places with the duo's second full album. "We'd recently been in some teen magazine with party hats on and it just wasn't ironic," he says. "We simply looked stupid. The music press didn't have much good to say about us either, and so we thought we were set to have a short shelf-life, carrying on like that."
Marc continues: "We wanted people to write about us positively in the NME, and to do that we had to commit commercial suicide. The Art Of Falling Apart was recorded once again in New York – and the city was a dark place in those days. [Producer] Mike Thorne wrote afterwards how much he hated the record and we were shocked. We thought it had drawn on a lot of different influences, like John Barry, and was our classic moment."
But, despite this self-sabotage, the hits kept coming; the band's momentum carried them into 1984, with the last Soft Cell album for almost 20 years, The Last Night In Sodom, which was released in March of that year. "It was a struggle by then," says Marc Almond. "We decided to create this post-punk electronic album, mostly recorded in mono. It was a real belligerent goodbye, but I love all the first three Soft Cell albums in different ways."
The early stages of Almond's post-Soft Cell career
With the Marc And The Mambas project and his first solo set, Vermin In Ermine, offering an experimental push-back against the mainstream that Marc craved, his lighter, more accessible artistry didn't emerge again until 1985's Stories Of Johnny. Giving him a hit single once more with the title track, that album's 10 songs offered a glorious spectrum of influences for listeners previously scared off by the darker turn in Marc's work. He even appeared to be having fun again with an over-the-top duet with Bronski Beat – a covers medley of "I Feel Love" and "Johnny Remember Me" – that wasn't on the album but got Marc back in the UK Top 3 for the first time in three years.
"I like the unexpected," says Marc Almond. "I later sung 'Tainted Love' with The Pussycat Dolls at a Fashion Rocks show at New York's Radio City Music Hall. I came up from the floor on a piano while they were doing their version. I'm up for off-the-wall things like that and love having adventures."
A label change to Parlophone
A label change to Parlophone resulted in 1988's The Stars We Are and a deliberate attempt to recapture a pop audience. "I wanted a record that I could take out live," says Marc. He succeeded spectacularly when a duet cover with Gene Pitney, on the veteran's 60s hit "Something's Gotten Hold Of My Heart," took Marc back to the top of the UK charts in January of the following year. "I was reluctant to record it at first as Nick Cave had also recently done it," says Marc. "But [A&R Director] Clive Black said I had to try it. I'd always loved Gene and I went to a little concert he was doing in Bow Town Hall, east London, to ask if he wanted to record it, thinking he would laugh at the idea. But he agreed to do it and was fantastic.
"It was a big hit in many countries, but America wouldn't touch it, of course. They were saying, 'It's two guys singing together and we can't have that!' I enjoyed the success second time around, though. It was a great experience working with Gene, and a real boost to me."
Linking up with Trevor Horn
Another record-label change led to another round of big singles success when the Trevor Horn-produced "Jacky," "My Hand Over My Heart" and "The Days Of Pearly Spencer" saw Marc enjoy three back-to-back UK hits for the first time since Soft Cell. "With each new label, it was a bit like a honeymoon period," says Marc. "At one point, I was going to do this scratchy, lo-fi R&B record, but it was suggested I work with Trevor Horn, which was the complete opposite of that. So we had two sides to the record – one called "Grit" and the other called "Glitter" – but he didn't do the whole album."
Released in 1991, Marc says of the album: "Tenement Symphony has never been a truly satisfying record for me because the two sides are just too dissimilar. It's like two different mini-albums, but the three singles that Trevor did are just amazing."
Fantastic Star was another record of differing perspectives – this time recorded and remixed many times, but finally released in 1996. It saw Marc Almond switching labels once more and gave him his final solo hit single to date, 'Adored And Explored'. "A lot of great things came from the album," says Marc, who admits there are still things he'd like to fix about it. "I'd like to revisit the set at some time, as I have a lot of love for that record."
Almond's solo career in the 2000s
After recuperating from a serious motorbike accident, recent years have seen a prolific output and a return to the more accessible pop songs that first made Almond famous. 2015's The Velvet Trail earned Marc some of the best reviews of his career, and he admits that working with Chris Braide on this, and Tony Visconti on 2013's The Dancing Marquis, has been a revelation.
"After 2010's Varieté, which was the first album in a while that I'd done of all-original songs, I felt drained and dispirited, so I was expecting the next album to be a covers project," he says. "I got the chance to work with Tony and we arranged a studio session. He rearranged some of the tracks I'd written and it just happened so quickly. It was old-school and organic. It inspired me and kick-started me into writing more songs again. Then when Chris approached me with these other new tunes, The Velvet Trail came together so easily for me as well."
The fiery temper of his past may have mellowed, but the passion Marc Almond feels for pop is no less diminished. With one eye fixed on his future, Trials Of Eyeliner was a welcome chance to revisit his past. "It felt like the right time to go back," he says. "It was very hard to do. I spent months sweating over it. I wanted good songs that represented every album, but not every key track, as I wanted to draw people back to those records as well."
He's a singer-songwriter with a staggering catalog but, like any creative maverick, he doesn't want you just to enjoy those hits. By all means, revel in the memories of those great songs, but keep an ear open for the unexpected. That sort of invitation is surely the mark of a true artist and a great pop star.
Listen to the best of Soft Cell on Apple Music and Spotify.