20 Things You Didn't Know About Maroon 5's 'Overexposed'
Thing you know all there is to know about Maroon 5? Think again. Here are 20 'Overexposed' facts that every fan needs to know.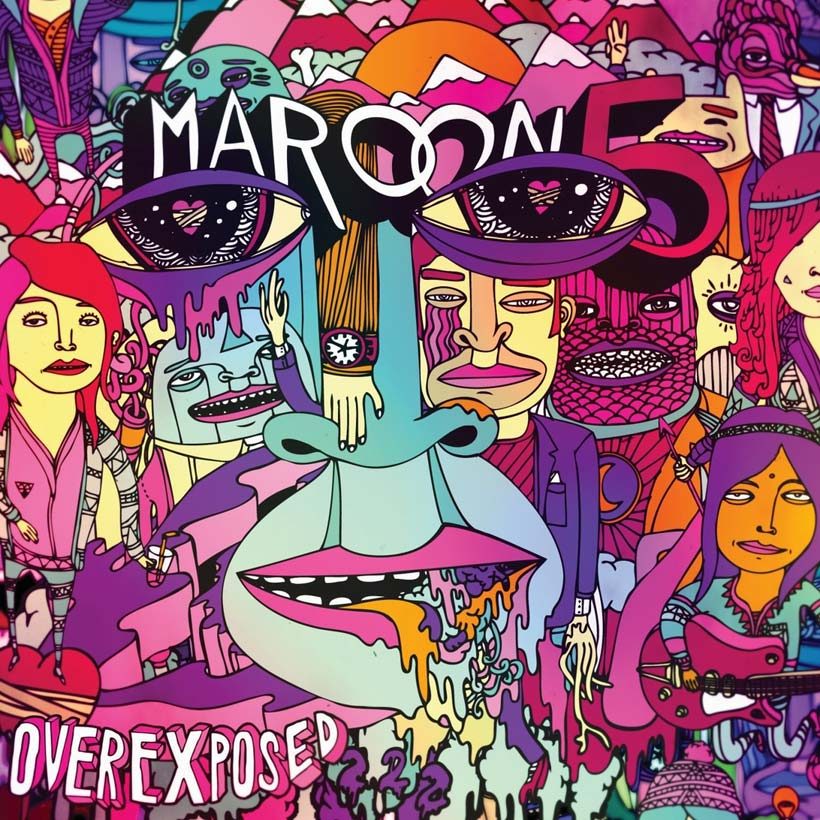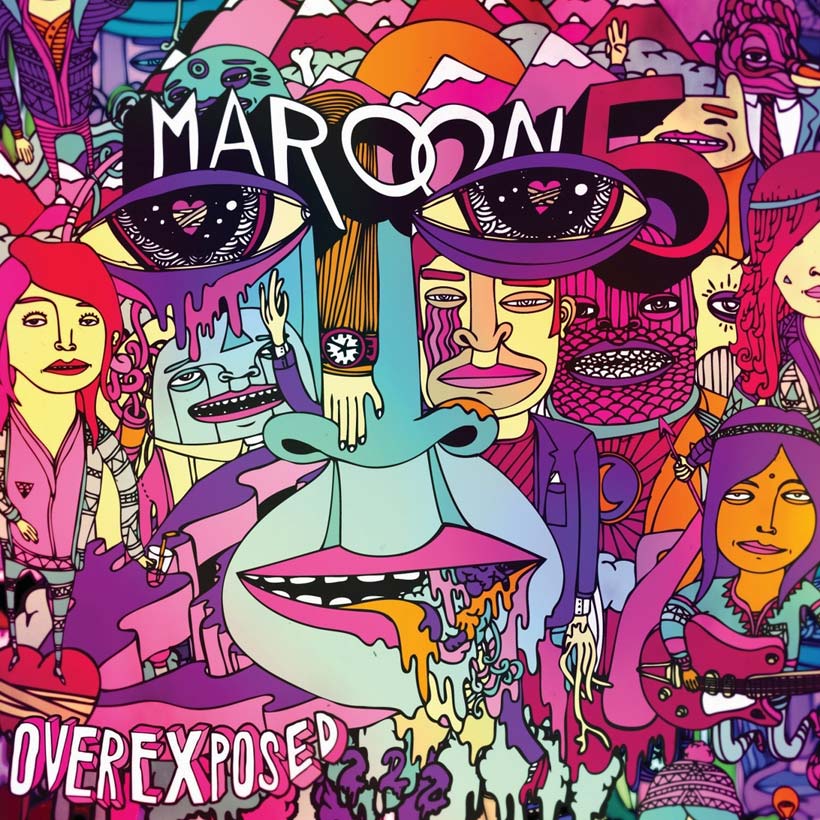 Following the chart-destroying success of 'Moves Like Jagger', Maroon 5 set about recording a new album aimed squarely at chart domination. Their fourth record, Overexposed did the job with ease. But if you think you know everything there is to know about this worldwide smash, think again. Here are 20 Overexposed facts that every fan needs to know.
1: LA music and art project Young & Sick designed Overexposed's distinctive covers, creating a colourful collage of illustrations that made it one of the year's most memorable artworks.
2: Minka Kelly, best known for starring in Friday Night Lights and the remake of Charlie's Angels, played Adam Levine's love interest in the video for 'One More Night'.
3: The band kicked off promotion for Overexposed with a special performance on the Live On Letterman series.
4: 'Doin' Dirt' was one of Overexposed's best tracks, ramping up the album's electro-pop vibe. Written with Shellback, it was passed over for single release but charted on download sales in Asia.
5: 30H!3 singer Nathaniel Motte co-wrote 'Love Somebody' with OneRepublic's Ryan Tedder, Adam Levine and producer Noel Zancanella.
6: 'Payphone''s march to the top of the US charts was blocked by one-hit wonder Gotye's 'Somebody That I Used To Know' and the summer smash 'Call Me Maybe' by Carly Rae Jepsen.
7: Cover versions added to deluxe editions of Overexposed in some markets included Al Green's 'Let's Stay Together' and Prince's 'Kiss'.
8: Celebrated director Jonas Åkerlund helmed the fan-assisted first video for 'Daylight', which saw contributions from people around the world talking about things they love and hate.
9: Globally, Overexposed was named the world's 10th best-selling album of 2012, with sales of more than two million.
10: Adam Levine would describe the band's fourth album as their most diverse but poppiest to date.
11: Four shows in Mexico launched the world tour to support Overexposed, and dates continued long into 2013. A series of European shows were rescheduled into 2014.
12: Romanian producer Marius Moga, who works on a TV talent show in his homeland, collaborated with Brian West, best known for his collaboration with Nelly Furtado, and Adam Levine on album track 'The Man Who Never Lied'.
13: Alicia Keys joined Maroon 5 for a performance of 'Daylight' at the 2013 Grammy Awards, as part of a mash-up with her hit 'Girl On Fire'.
14: Keane, Owl City and Robin Thicke were among the acts who opened for Maroon 5 on the Overexposed world tour.
15: Two videos – 'Payphone' and 'Moves Like Jagger' – were added to the exclusive Japanese CD/DVD edition of Overexposed. The latter was also added as a bonus audio track on a number of editions.
16: Album track 'Lucky Strike' almost made the US Hot 100 when downloads saw it land on Billboard's official Bubbling Under listings.
17: 'Payphone' was Maroon 5's first chart topper in the UK and was named the world's fifth best-selling single of 2012.
18: Overexposed was toured extensively in Asia, including a number of territories the band hadn't played in before.
19: One of the Overexposed facts, or just strong opinion? Piano ballad 'Sad' is routinely regarded as a standout song that wasn't picked as a single. Adam Levine also named it the most personal track on the album.
20: Model Emily Ratajkowski's appearance on a magazine cover led to her casting in Maroon 5's 'Love Somebody' video.
Learned your Overexposed facts? Click here for the full story behind the album.
Buy Overexposed here.
Format:
UK English