'…But Seriously': Solemn Success For Phil Collins
'…But Seriously' had Collins moving away from the often poppier style of earlier solo records, and his fans made the journey with him.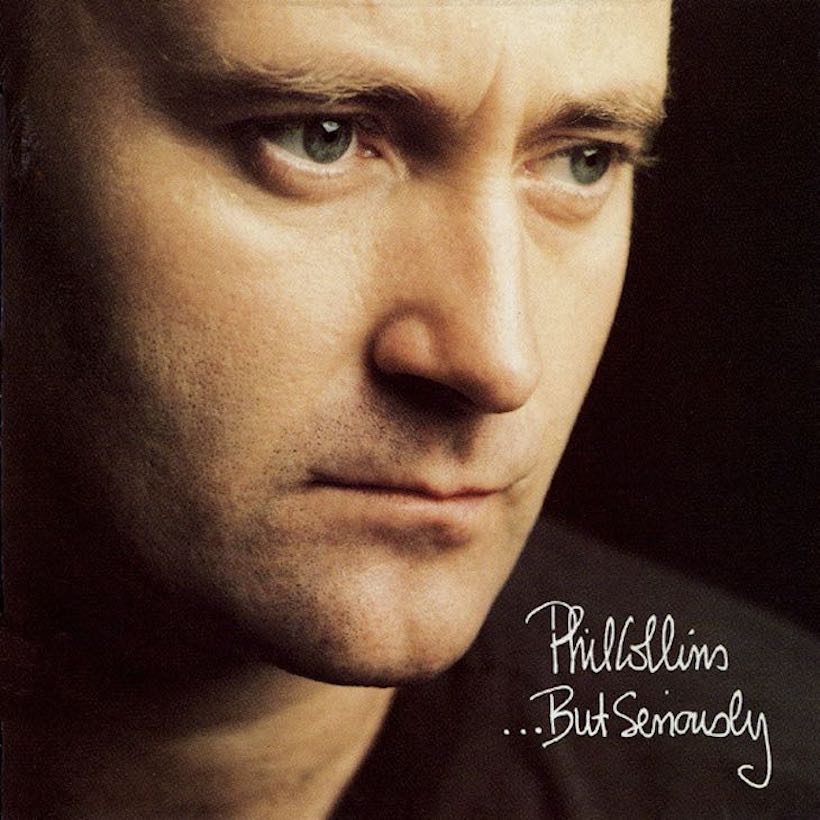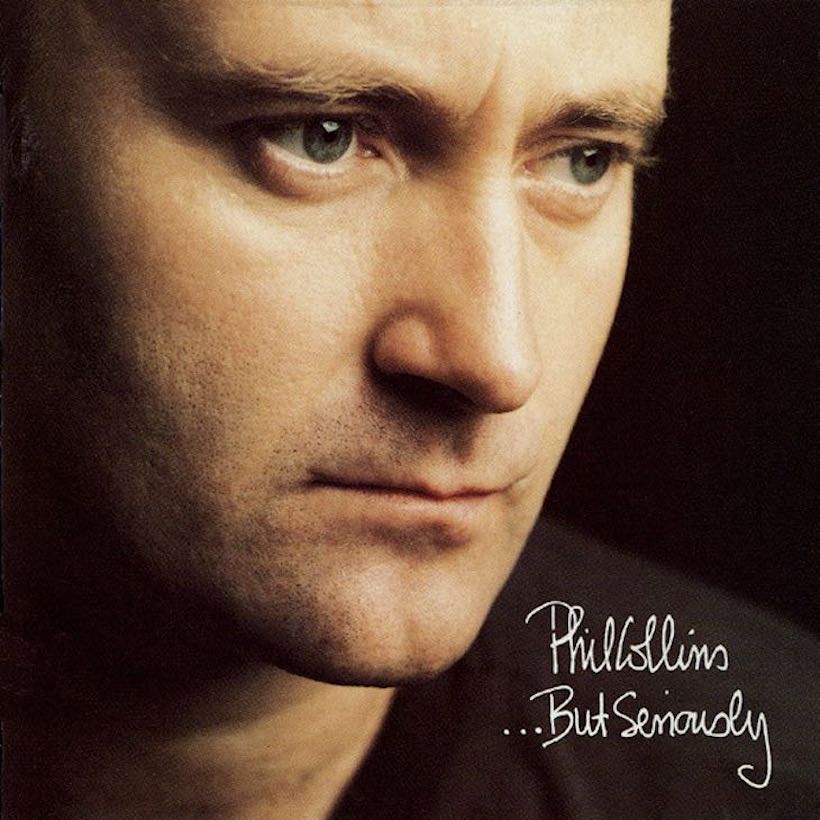 The UK's bestselling album of 1990 hit the chart summit on December 2, 1989 and again on February 3 in the new decade. Phil Collins could do no commercial wrong, even if …But Seriously had him moving away from the often poppier style of earlier solo records.
His mood now matched the album title, and his fans made the journey with him. So did Steve Winwood, Eric Clapton, and David Crosby, all of whom guested on the record. It logged an initial eight weeks atop the British album chart and then, remarkably, seven more.
This was the disc that followed the Buster film and soundtrack of 1988, and it was Phil's first solo studio album since the enormous success of No Jacket Required in 1985. The new set got off to a great start, if a sombre one, with the opening single "Another Day In Paradise," which was released in October and was on its way to becoming Phil's seventh US No.1 when the album appeared. "Paradise," with Crosby on backing vocals, would go on to win the Grammy for Record of the Year.
From the homelessness theme of that song to compositions about parenthood and personal regrets, …But Seriously cast the star in particularly thoughtful mood. "Sometimes I write because things like this are bothering me," Collins told Radio Times, "but at other times the songs just creep up behind me and write themselves. 'Another Day In Paradise' wrote itself. I didn't have to sit down and say, 'Let's write a song about the homeless.' I sat down at the piano, started singing and those words came out."
"Paradise" was followed by a second single, "I Wish It Would Rain Down," which showcased Clapton's guest guitar spot, and further singles from the set, such as "Something Happened On The Way To Heaven," "Do You Remember" and "That's Just The Way It Is," continued to be released throughout 1990. The album went quadruple platinum in the US and triple platinum in the UK, where it spent a mighty 15 weeks at No.1, by far the best run of Collins' career, inside or outside Genesis.
By February of 1990, the frontman-drummer was out on the Seriously Live tour, which ran all the way until October, taking in 113 shows in three continents and including a June appearance at the all-star Silver Clef Awards extravaganza at Knebworth Park.
Listen to the 1989 Essentials playlist.
Format:
UK English