Placebo's Stefan Speaks At Unplugged Premiere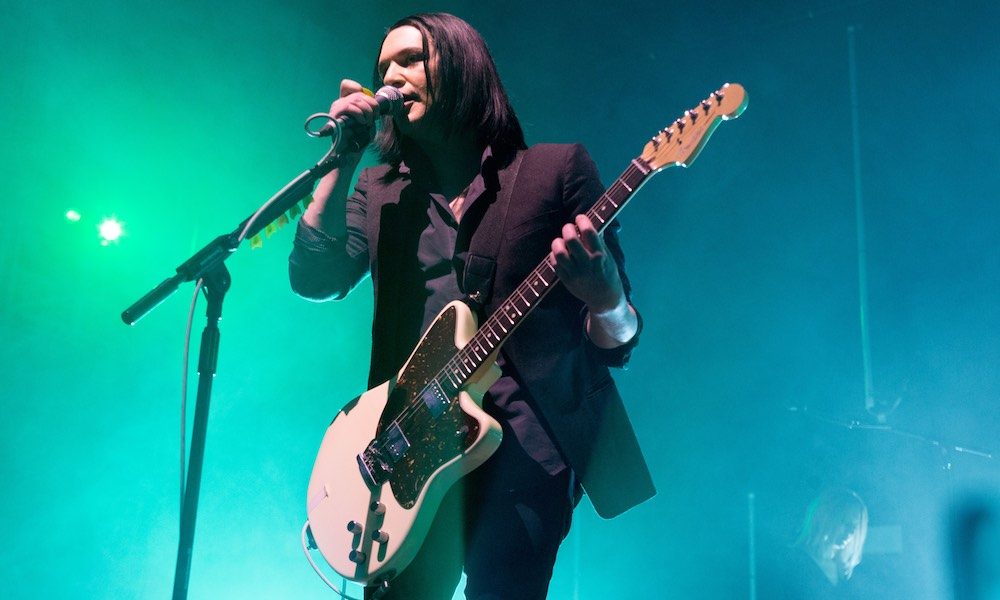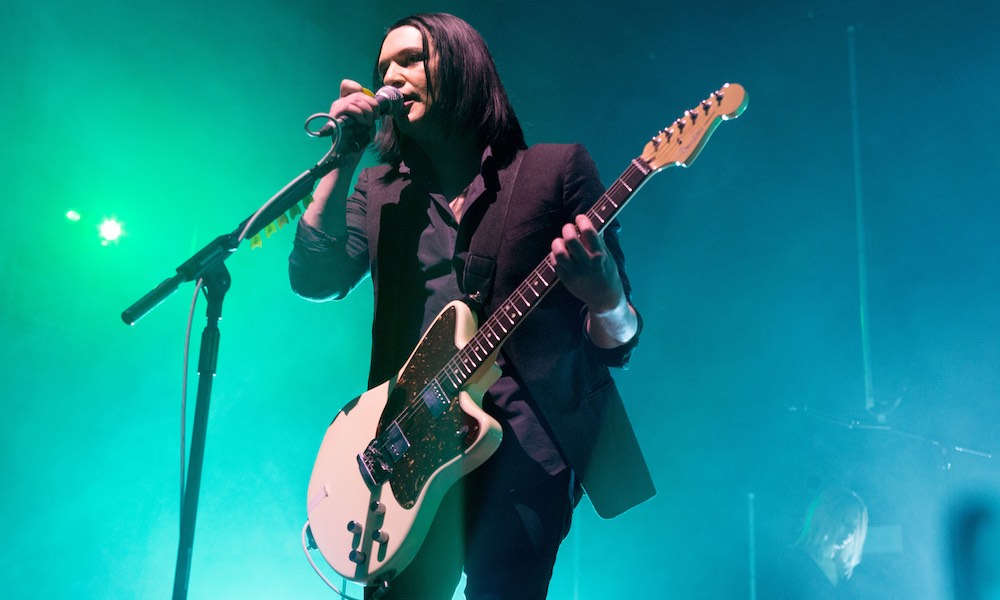 Placebo premiered their forthcoming MTV Unplugged DVD at London's Soho Hotel earlier today, before a packed audience of fans who were lucky enough to win a competition to attend. Multi-instrumentalist Stefan Olsdal gave a special introduction to the screening, telling fans how the band wanted to bring something new to the Unplugged legacy, and show people that it didn't have to be "all candles and cushions". Ninety minutes later and it was clear that the band had succeeded. A feast for the eyes and ears, MTV Unplugged recontextualises Placebo's music, not just within an acoustic setting, but also with a stunning light show that adds an extra dimension to MTV Unplugged's rich past.
We were lucky enough to catch up with Stefan before the premiere.
Was it daunting to try and reconfigure your back catalogue for the Unplugged format?
Yes and no, actually. Placebo have in the past had many opportunities to rework rock versions of the tracks into acoustic versions. We've done it ever since the first album; we started with 'Teenage Angst'. So it's something that we've been doing. We wanted to do it on a bigger scale, and MTV allowed us to do that. Saying that, it did take a long time to work out the right setlist, because with acoustic versions it can be easy to become very self-indulgent and just play all the slow tracks. So it was challenging to do a setlist that flowed well, while mixing in the more popular tracks with some more obscure ones,and obviously finding those that lent themselves to being played acoustically.
Did you try any songs that just didn't work?
Yeah, there were a few. But also there were also a few that we thought wouldn't work acoustically that did.
What were they?
The one we didn't think was going to work at all was 'The Bitter End'. We thought it was so heavily reliant on the power of the distorted guitar. But the groove transferred and it worked. And it also helped us get a more balanced setlist between the slower and more uptempo tracks.
Unplugged must also lend itself to performing more obscure tracks – like 'Bosco', which you'd never played live before.
Yes, it's a track that we wanted to play live but we never had the resources – ie, we never had the orchestra. But within this context it was the perfect time to premiere it.
What was the most difficult song for you to rework?
We worked a lot with the strings in order to get a variety between only the band, the band with strings, and also take it all the way to just strings. For 'Without You I'm Nothing' we asked Fiona Brice, our string arranger, "Can you just do an arrangement for this track purely as a string piece?" That was more interesting to do and more challenging to rehearse, because with a string section you don't actually get to play with them until the day before – and they show up and play it first time. So I guess that was the more challenging and also the more out-on-a-limb track that we did.
Was it nerve-wracking to know you were only going to be able to play with them so close to the show itself?
We'd worked with both Fiona and the string players on our past three albums, so we had a good relationship with them. But the nature of live TV – yes, it's recorded, but you have an audience – and the nature of an acoustic show, where everything's very exposed, there's no wall of sound that you can hide behind. There was more margin for error, put it that way. So yeah, we were very nervous. I think it's probably the show that, hands down, the whole band were absolutely shitting it the whole way through. Thank god for all our years of experience. It doesn't really show, but we were happy when it was over.
It's your 20th anniversary next year. Has revisiting your back catalogue in this way shaped your approach to that milestone?
We never really think about anniversaries as such, but, yeah, when it comes to doing the tour that will probably happen for the 20th anniversary, we'll probably have to look at revisiting some old songs and singles that we've had a troubled relationship with.
MTV Unplugged is out on Friday.
Format:
UK English