Ray Charles Said It, And Everyone Was Listening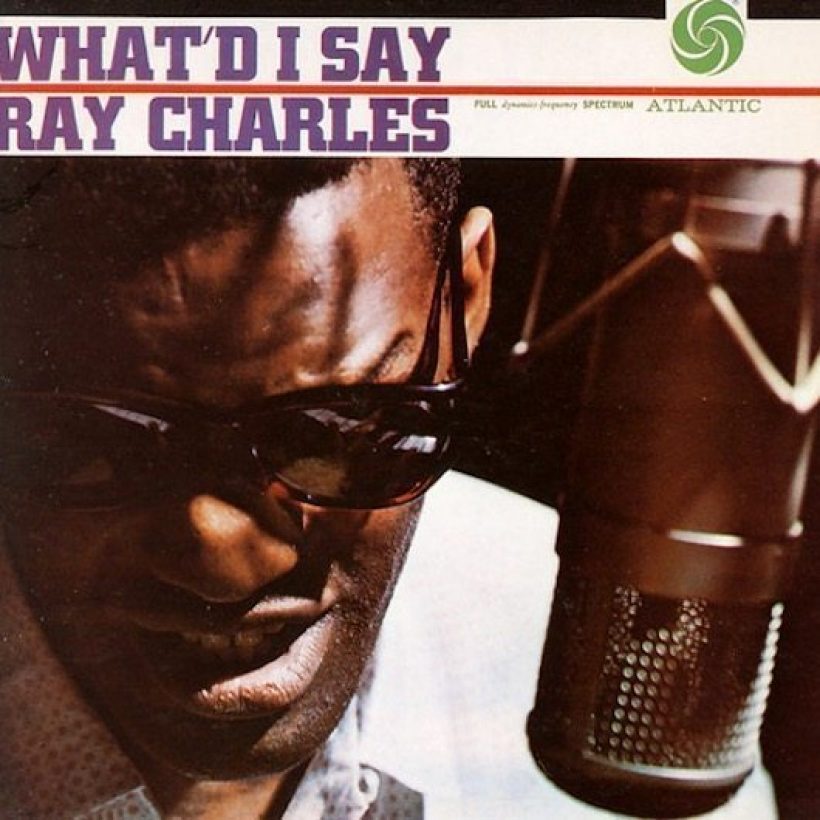 "Hey mama, don't you treat me wrong, come and love your daddy all night long." As you read the words, you can hear the irresistible accompaniment of Brother Ray Charles' electric piano, on his breakthrough hit 'What'd I Say.' The 1959 Atlantic single is truly one of the seminal records in R&B history, endlessly and fascinatingly covered since and well worthy of a uDiscover overview and playlist.
Charles had been recording R&B hits throughout the entirety of the 1950s without ever fully reaching the pop audience, when he recorded 'What'd I Say' in February 1959 with producer Jerry Wexler. Ray, now aged 28 and armed with a loyal audience built up over no fewer than 16 top ten soul singles, was ready to cross over.
What made it all the more spontaneous was that 'What'd I Say' came out of a jam session at a Charles gig. "It was 1a.m., and the owner said we needed to play another ten minutes," Ray remembered, "so I just started jamming and told everyone, including the Raelettes, to follow me. That jam became 'What'd I Say.'
"By the crowd reaction I knew we had something," Charles continued. "The crowd went wild. We stormed into New York a few weeks later and cut it. Before then, everyone was laughing at me for playing electric piano. After 'What'd I Say,' those same cats were running out scrambling to buy electric pianos of their own."
Released in July 1959, the song not only rapidly became his fourth R&B No. 1, but immediately entered the Hot 100 and spent three weeks at No. 6 in August. Now Charles was rubbing shoulders in the pop top ten with Elvis Presley, Paul Anka, Ricky Nelson and Duane Eddy.
The song would enter the Grammy Hall of Fame in 1990, by which time its place in music history was unshakeable. That was thanks not only to Ray's definitive version and his by-then legendary status, but to the extraordinary array of covers of 'What'd I Say' that began to accrue almost immediately.
Even as The Beatles earned their stripes in Hamburg from 1960 to 1962, they turned the song into an epic, extended part of their sets. Eddie Cochran recorded it for an edition of the BBC radio series Saturday Club broadcast early in 1960, just a month before his death.Next to chart in America with a reading was Jerry Lee Lewis, who made it his own with his 'Pumping Piano' on Sun Records in 1961.
The Killer's version went to No. 30, and remarkably, became the only one to reach the UK charts, peaking at No. 10. Then the song returned to the Hot 100 at the end of March 1962 in a cover on Atco by the equally distinctive Bobby Darin.
Presley himself recorded 'What'd I Say' and released it as an American double-sided single with his movie theme song 'Viva Las Vegas' in 1964. The King's reading hit No. 21. The same year, Roy Orbison's take became the b-side of his 'Borne On The Wind' single, but was only issued in the US on his Monument album More Of Roy Orbison's Greatest Hits.
Then, as the British R&B boom of the mid-1960s underlined the continuing influence of American recordings on the movement, John Mayall recorded it in the spring of 1966 with a certain young guitar gunslinger on what became known as the "Beano Album," Blues Breakers With Eric Clapton. 
Detroit's Rare Earth, fabled as one of the first white acts to sign to Motown, cut a rocked-up version that appeared in 1972 and remains the most recent rendition of 'What'd I Say' to reach the Hot 100. But along the way, there've also been versions by British rock 'n' rollers Cliff Richard and, later, Billy Fury, and by artists  as diverse as the Ronettes and Johnny Cash and June Carter.
There are brilliantly bluesy takes by Lightnin' Hopkins and Freddie King, and a touch of jazzy country in Willie Nelson's live recording with Wynton Marsalis, featuring Norah Jones. Steve Cropper and Pops Staples give it some funky soul, as does Solomon Burke, and so it goes on. When Ray said it, everyone was listening.
Compare and contrast 16 of the countless versions of 'What'd I Say' in our uDiscover playlist on Spotify
Explore our dedicated Ray Charles Artist Page
Format:
UK English