'You're The Reason I'm Living': Another Masterful Turn From Bobby Darin
The ever-versatile Bobby Darin turned his hand to country music on 1963's 'You're The Reason I'm Living,' and put his own unique spin on the style.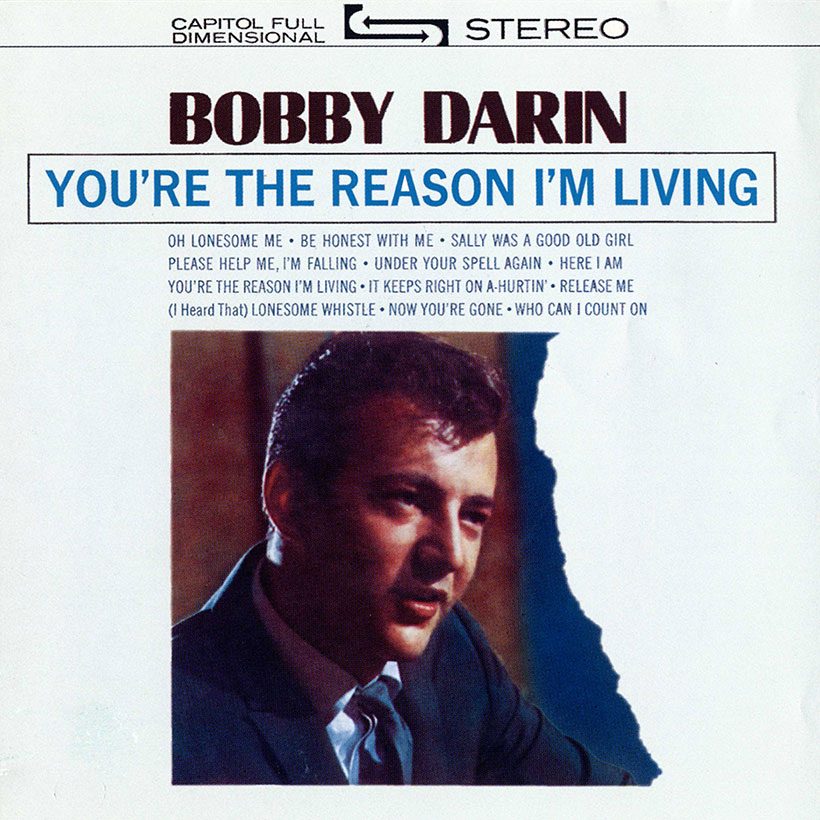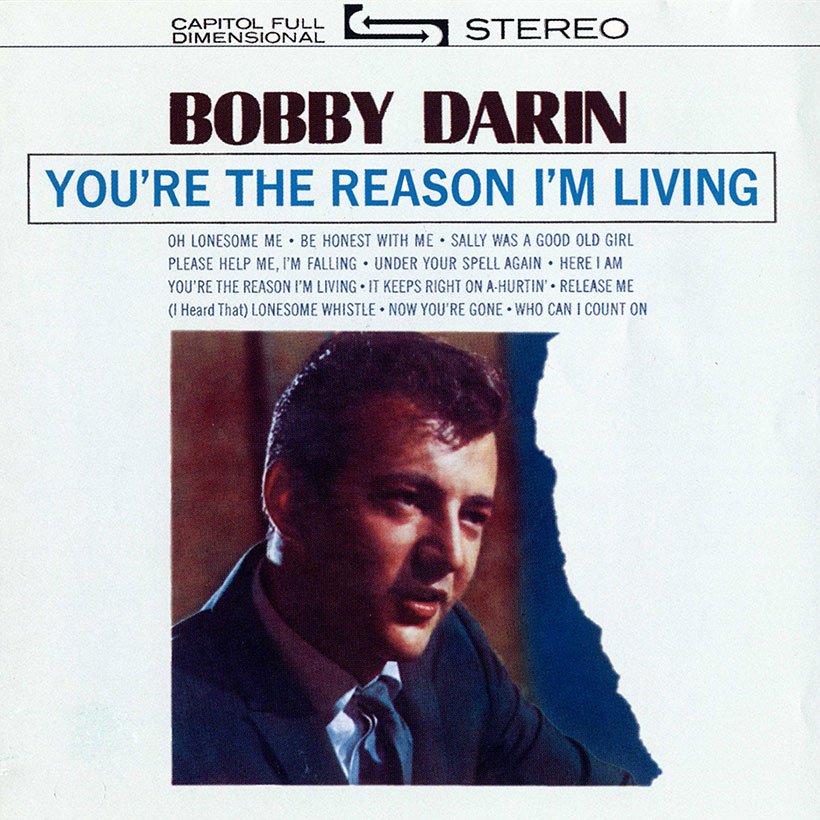 "So little time, so much music" seemed to be the motto of man-on-a-mission Bobby Darin, who, after rheumatic fever left him with a critical heart defect when he was eight, was told by doctors that he probably wouldn't live beyond his teenage years. Given this knowledge, which hung over him like the Sword Of Damocles, it's no wonder that Darin embraced so many different styles of music during his short but spectacularly prolific and varied career. The late Ahmet Ertegun, who signed the singer to Atlantic Records in 1957, observed: "He was always restless and keen to move on to the next thing. He knew that there were so many things he could master, and he wanted to do them all." Indeed, by the time that Darin released You're The Reason I'm Living, in February 1963, he was 26 years old and already had 13 LPs to his name.
Born Robert Cassotto in New York City, in 1936, Darin had been an aspiring singer-songwriter who got his big break at Atlantic when he was 21, and made an immediate impact with the 1958 rock'n'roll smash, "Splish Splash," which turned him into a teen heartthrob. But Darin had loftier ambitions, and by his second album, the following year's That's All, which featured his signature renditions of "Mack The Knife" and "Beyond The Sea," he left his bobby-soxer fans behind and morphed into a sophisticated saloon swinger à la Frank Sinatra.
But four years later, the ever-restless Darin was on the move again. Now signed with Capitol and inspired by Ray Charles' hugely influential crossover LP, 1962's Modern Sounds In Country And Western Music, he entered the studio to make his own Nashville-inspired album. What resulted was You're The Reason I'm Living.
Listen to You're The Reason I'm Living now.
However, it wasn't a country album in the purest sense. Rather, it was a hybrid of country, pop, jazz, and rhythm'n'blues styles, filtered through the prism of Darin's unique musical personality. Helmed by producer Nick Venet, who at the time had just signed The Beach Boys to Capitol, the album featured arrangements by noted West Coast jazz men Shorty Rogers and Gerald Wilson, together with New Yorker Jimmy Haskell.
Eleven of the 12 songs had country associations, and some, such as Hank Williams' "(I Hear That) Lonesome Whistle," Don Gibson's "Oh, Lonesome Me," Buck Owens' "Under Your Spell Again," and Hank Locklin's "Please Help Me, I'm Falling," were already familiar songs to the US public because they had been substantial hit singles. But Darin brought his own sensibility to bear on the material, and even introduced a tinge of jazz swing, as exemplified by the jaunty opener, "Sally Was A Good Old Girl," and the brassy "Who Can I Count On," which features soul singer Mary Clayton (who would later record under the name Merry Clayton). Generally, however, brass is used sparingly and, in the main, Darin's voice is framed by lush strings and a massed choir of cooing female background vocalists (the latter component had also been a salient characteristic of Ray Charles' country-inspired hits).
Darin's genuine affinity for country music is revealed on one of his own compositions, the album's title song, a morose storytelling ballad complete with bluesy harmonica wails, which succeeds in capturing the authentic spirit of Nashville. He closes You're The Reason I'm Living by putting his own spin on "Release Me," which had been a big hit for jazz-blues singer Esher Phillips in 1962, and, three years later, was later famously covered by the UK's MOR crooner Engelbert Humperdinck.
But Darin's country fling didn't last long and, remarkably, later that same year, he released Earthy, a collection of songs that saw him embrace American folk music. It was another surprising switch of direction that reflected the singer's voracious appetite for change, and a desire to stay fresh and current. Further unexpected twists and turns would characterize Darin's music as he continued to explore different musical avenues, right up to his death, in 1973, at the age of 37.
Whether he presented himself in the guise of a teen heartthrob, a rock'n'roller, a saloon crooner, or, as in the case of You're The Reason I'm Living, a country troubadour, the chameleonic Bobby Darin could do them all – and convincingly, too. As his 1963 Nashville-infused excursion showed, he wasn't a mere dilettante or jack-of-all-trades, but had the ability to master everything he turned his talent to.