reDiscover Charlie Parker's 'Jam Session'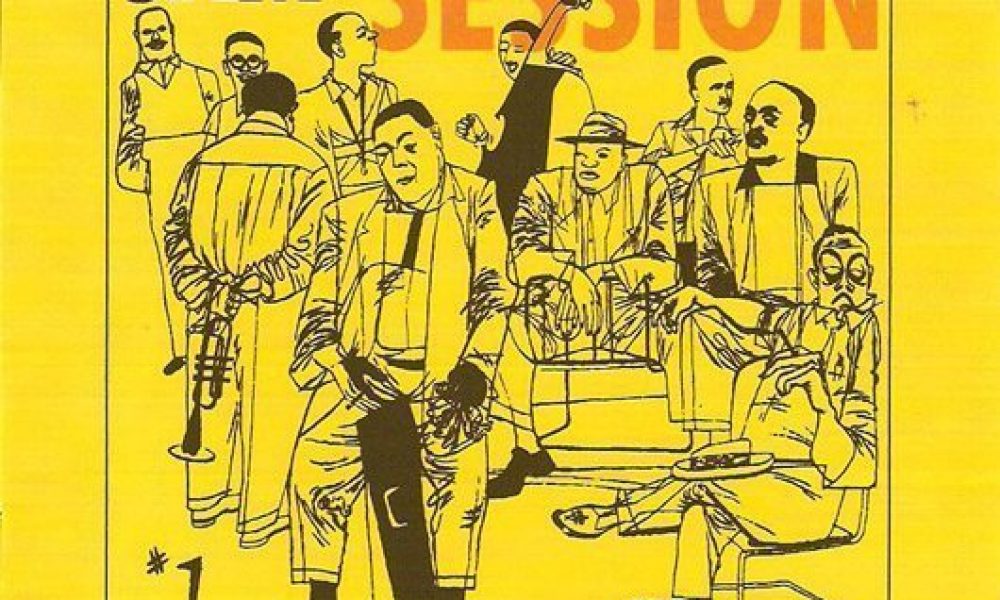 One summer's evening in July 1952 Norman Granz gathered together some of the greatest jazz musicians of their generation to record at Radio Recorders in Hollywood, California. Granz's idea was to let the assembled musician's just play, turn on the tape and see what transpired. For the young, up and coming record company boss this was the kind of jazz he loved…it was a jam session.
The results of this session were issued on two 10" Clef LPs, titled Norman Granz' Jam Session #1 and #2 and they were released in late 1952; Granz formed Verve Records in 1956 and with the coming of the CD era they were reissued on one disc. The artwork of the reissue is largely the same as #1, this and #2 have art drawn by the legendary David Stone Martin.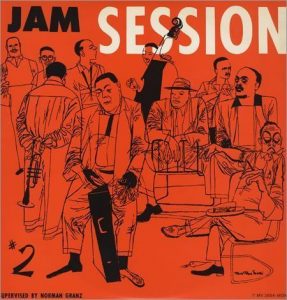 The players at the session are outstanding. There's trumpeter Charlie Shavers, three of the most celebrated alto saxophone players of all time, Benny Carter, Johnny Hodges, Charlie Parker, two tenor giants in Flip Phillips, and Ben Webster with a rhythm section that is as good as any ever assembled – Oscar Peterson on piano, Barney Kessel on guitar, the bass-giant, Ray Brown and drummer J.C. Heard. Such is the legendary status of Bird that this first among equals got top billing on the reissue as, Charlie Parker: Jam Session.
From the opening bars of Jam Blues you know you're in for a treat; this band swings like only their generation can. There's solo after solo, with some outstanding guitar playing from the brilliant BK. The beautiful 'Ballad Medley' includes songs picked by each of the musicians and it is a beauty. The highlight for all Bird fans is 'Funky Blues' which does exactly what it says on the tin. Parker is outstanding and it is like eves dropping on a late night session in a smoky club on 52nd Street…oh to have been there…not forgetting Shaver's great solo.
Carter's playing and the breathy tenor of Ben Webster also shine. Oh, and one last thought. If you think Oscar Peterson just plays pretty then this album will show you that he is a consummate jazz player, worthy of far greater plaudits than he sometimes gets.
If you want to convince a non-believer of the wonder of swing then this album is it, but most of all Charlie Parker Jam Session will let them hear that the blues and jazz are in one another's pockets.
Now it's available here at a very special price in honour of Bird's 95th anniversary.
Format:
UK English