reDiscover Ghostface Killah's 'Fishscale'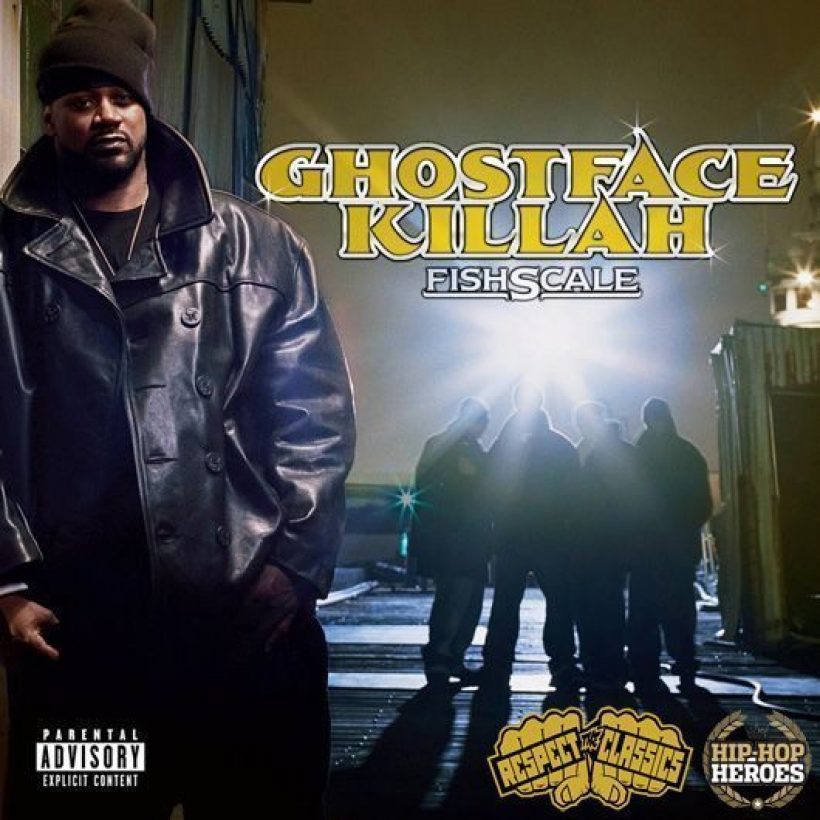 By the mid-00s, there were few more difficult artistic niches to occupy than being a dyed-in-the-wool Golden Age-style hip-hop MC. If you were a member of Wu-Tang Clan to boot, that also seemed to count against you. Hip-hop's leading edge, we were constantly being told, had moved away from the boom and the bap, the scratchy samples and the jazz soloist approach to freeform lyrical invention, with the rise of internet rappers and MCs from Florida, Georgia and Louisiana inventing the "trap rap" subgenre. In the popular consciousness, Wu-Tang had fallen off, the group's third and fourth albums failing to reach the critical or commercial heights that Enter the Wu-Tang (36 Chambers) and Forever had scaled in the 90s, the unbroken run of classic solo albums from within the group seemingly a distant memory.
The one glorious exception to the rule was Ghostface Killah. In truth, that was no surprise: Ghost has always appeared to defy logic or convention, to delight in upending the status quo, and to use the studio as something partway between a confessional and a laboratory, pouring heart and soul into tracks no one else would dare try to make, never entirely sure whether they'll work or not. His idiosyncratic muse made him something of an acquired taste: his first two albums had been acclaimed masterpieces that sold steadily without turning him into a superstar, his third (the scattershot but still remarkable Bulletproof Wallets) had flopped, and while sales had recovered with his move to Def Jam and the release of the brilliant The Pretty Toney Album in 2004, you got the sense that a true great of the hip-hop pantheon was flying way too far below the radar.
It wouldn't quite be true to say that Fishscale changed all that, but the record did manage to remind lapsed fans how great Ghost was, while achieving widespread enough acclaim to bring new listeners into the fold. Most fans regard it as his best record, and, throughout its hour-plus duration, Ghostface gives a masterclass in insouciant individuality.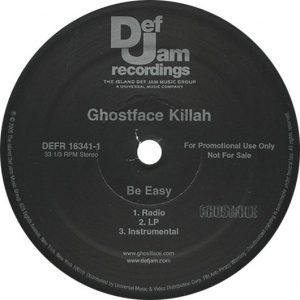 The title is a reference to cocaine, and it's the street dealers and their customers that dominate the cast lists of Ghost's narratives here. The opening track, 'Shakey Dog', produced by British hip-hopper Lewis Parker, gives a taste of what's in store, image piling on image to build a vivid drama from the absolute minimum number of words, the syllables fizzing past like rounds ricocheting off the walls as Ghost's narrator takes a cab uptown and robs a stash house. Ghost partnered with MF Doom for the genuinely surreal 'Underwater', and in 'Be Easy', a rip-snorting Pete Rock production, he even had a single with a catchy chorus and pop-culture references that didn't sound like someone selling out ("Tell your crew to be easy/Ni__as run around with them fake frowns, sell 'em on eBay").
The album was well received at the time, and topped most rap critics' end-of-year lists. Seen from a decade's distance, though, it appears an even greater achievement, especially in the context of Ghost's Def Jam releases. The run he was on – from Pretty Toney, through Fishscale and its follow-up, More Fish, released barely nine months later – stands today as hip-hop's equivalent to Stevie Wonder in the 70s or Bob Dylan's string of masterpieces in the 60s.
Follow uDiscover's Hip-Hop Heroes playlist here, and explore our vast rage of hip-hop vinyl here:
Format:
UK English