reDiscover The Gil Evans Orchestra's 'Out of the Cool'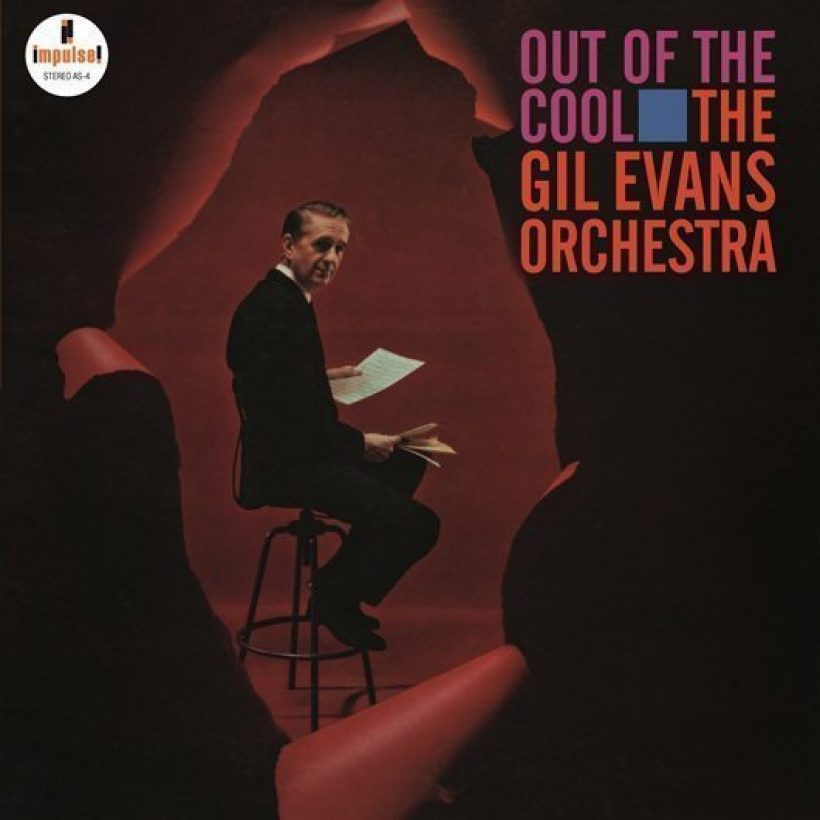 impulse! was created to be a specialist jazz label, a subsidiary of ABC-Paramount Records; Creed Taylor who had been hired to be an A&R man and producer for the parent company a few years earlier, was the man tasked with running the company. Taylor, a mild-mannered Southerner was the very antithesis of the fast talking, hustling New York executives that ran ABC-Paramount, was given the job of creating a distinctive sound for the label.
It had been Harry Levine the A&R Director at ABC-Paramount who first recognised that Taylor's approach was just what jazz artists needed and it was Levine's studio time that Taylor used to complete his early jazz records for ABC-Paramount.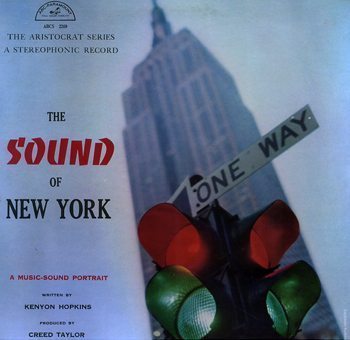 One of the records that Levine's studio time helped to create was, The Sound of New York by the Creed Taylor Orchestra. Released on ABC-Paramount it is a musical evocation of the city and features a photo on the inner sleeve of a cinema showing a movie named Impulse.
It was in late 1959 that Taylor began planning his new jazz label and initially he was going to call it Pulse records until he found out there was already a label of that name. Settling on the name impulse! (the exclamation mark is al important) Taylor decided that to maximise his chances of success by not too tightly pigeonholing the jazz they recorded into one particular style.
The first four releases featured trombonist Kai Winding and J.J. Johnson as well as another LP with just Winding, Genius + Soul = Jazz by Ray Charles and as AS-4, Gil Evans's Out of the Cool.
If one album evokes the style, the ethos, and the vibe of impulse! among these first four LPs it is Out of the Cool. The 48 year old pianist, arranger and bandleader had done much to establish his reputation working with Miles Davis on his Birth of the Cool sessions in the late 1940s and the this impulse! album's title is a nice nod to its antecedent. When Miles went to record for Columbia he called upon Evans for arrangements for his Miles Ahead(1957), Porgy and Bess(1958), and Sketches of Spain(1960) albums, the latter LP released 4 months before Out of the cool was recorded.
Work began on this LP on 18 November 1960 at Rudy Van Gelder's Englewood Cliffs studio. On this day and again on 30 November three of the album's tracks were completed by the fourteen piece band that Evans lead. Recording was completed on 10 and 15 December. The musicians were, with the addition of drummer Elvin Jones, players that Evans worked with at a six-week engagement at the Jazz Gallery club in New York City.
It features Evans on piano with Jones and bassists Ron Carter as the rhythm section are a fabulous horn section, with Ray Beckinstein, Budd Johnson, and Eddie Caine on saxophones, trombonists Jimmy Knepper, Keg Johnson, and bass trombonist Tony Studd, with Johnny Coles and Phil Sunkel on trumpet, Bill Barber on tuba, and Bob Tricarico on flute, bassoon, and piccolo.
This album was a move towards greater freedom in Evans' compositions and arrangements, but at the same time there are echoes of his recent work with Miles. It includes two great Evans compositions in 'La Nevada' and 'Sunken Treasure.' There's the lovely standard, 'Where Flamingos Fly', George Russell's 'Stratusphunk and Kurt Weill and Bertolt Brecht's, 'Bilbao Song'.
The Penguin Guide to Jazz calls Out of the Cool, "Evans' masterpiece under his own name and one of the best examples of jazz orchestration since the early Ellington bands".
Format:
UK English