reDiscover Ghost's 'Infestissumam'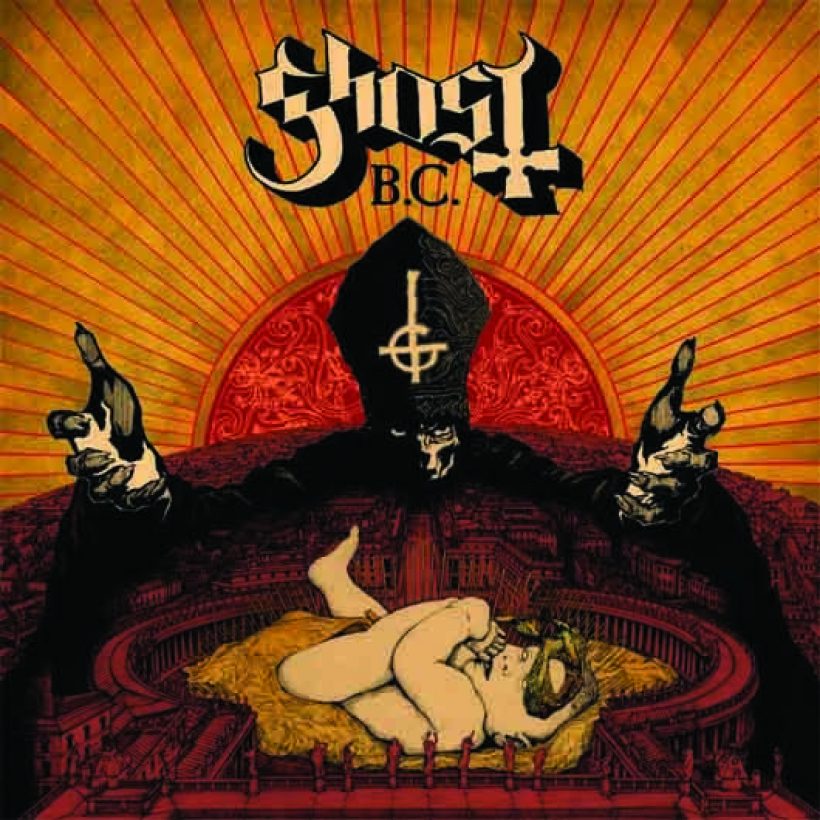 Forming in Linköping, Sweden, back in 2008, occult heavy metal merchants Ghost rose from obscurity to become one of the most talked-about heavy metal bands in the genre's recent colorful history. Preaching extreme Satanic viewpoints over surprisingly lightweight melodic heavy metal, the band members retain a shroud of mystery due to their sinister masked on-stage appearance and their strict vow of anonymity at all times.
By 2010, a lack of innovation and originality within the more successful metal subgenres had begun to take hold. The landscape was littered with the reformation of countless supergroups looking for one last lap of glory amid a jumble of instantly forgettable pop-punk drivel and over-the-top macho metal-core bands; a need for something new and exciting was burning a hole in the hearts and minds of heavy metal fans. Almost as if their (Satanic) prayers were answered, six cloaked figures emerged from the mists of Sweden, resembling a cast of characters that wouldn't look out of place in a 70s horror B-movie.
Led by the skull-faced anti-Pope, Papa Emeritus, whose onstage attire consists of elaborate cardinal-like robes, a mitre and thurible, Ghost quickly gained attention just two years after their formation, thanks to their groundbreaking 2010 debut, Opus Eponymous. Within a scene that had become awash with countless subgenres offering the same product but with different packaging, Papa Emeritus and his sinister "ghouls" were too much of a temptation to ignore.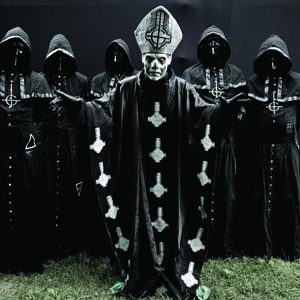 The haunting low-fi Opus Eponymous opened many a crypt door within the mainstream metal scene, leaving Ghost to tackle the dreaded prospect of writing their sophomore album. Never would there be a more important release for the Swedes: the record would either propel the band high above their peers, or see them banished as nothing more than a fad.
With high expectations from music critics the world over, Infestissumam (Latin for "the most hostile", in reference to the Antichrist) was finally unleashed to positive reviews in April 2013. Recorded in Nashville, Tennessee, with producer Nick Raskulinecz (Danzig, Foo Fighters, Marilyn Manson, Deftones), the album's lyrical content delved deeper into more dramatic Satanic themes and critical views on organised religion. A reported change in the band's line-up saw the arrival of Papa Emeritus II, who continued where his predecessor left off, with remarkable similarities in both sound and demeanor.
Setting the mood for what lies ahead, the opening  immediately thrusts the listener into a hypnotic spiral of beautiful Gregorian chanting, before the title track comes cascading upon the listener in bountiful measure – a multitude of glorious melodies that capture the true essence of Ghost in all their ominous glory. Connecting perfectly with such a grand opening, the album's black mass continues with the hammering intro to 'Per Aspera Ad Inferi', a song that ranges from undeniably catchy verses to an infectious chorus.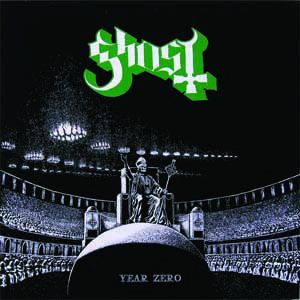 The creepy Hammond organ intro to 'Secular Haze' follows with another journey through the dark arts. Tinged with sonic elements reminiscent of 60s psychedelia, and sprinkled with large helpings of 70s progressive doom, it's a fascinating and deeply entertaining audio experience that showcases Ghost's versatility and the sheer brilliance of their overall concept; the tongue-in-cheek Satanic overtones buried within the lyrics are wonderfully camouflaged by the accessible melodic rock of the music.
A sonic theme emerges across 'Jigolo Har Megiddo', the elaborate arrangement of 'Ghuleh/Zombie Queen' and the fabulously majestic 'Year Zero', which offer yet more instantly memorable verses against breathtaking choruses that take over to create vivid impressions of evil incarnate. Throughout it all, Pappa Emeritus II's vocals are perfectly balanced with the music's compressed guitar tones, making Infestissumam a strangely beautiful album – 'Body And Blood', being a perfect example.
The bizarre circus sideshow melody of 'Idolatrine' leads into the closing stages of the album, but not before the glorious tritone melody of 'Depth Of Satan's Eyes' and the utterly magnificent 'Monsterance Clock', which slithers from the speakers before flourishing into a soaring, mesmerising arrangement that could pass for a closing composition in a stage musical (albeit a very dark and evil one).
A modern conceptual masterpiece, Infestissumam will be remembered as a truly outstanding and groundbreaking body of work, both within the boundaries of heavy metal and beyond.
Oran O'Beirne
Format:
UK English