reDiscover Captain Beefheart's 'Safe As Milk'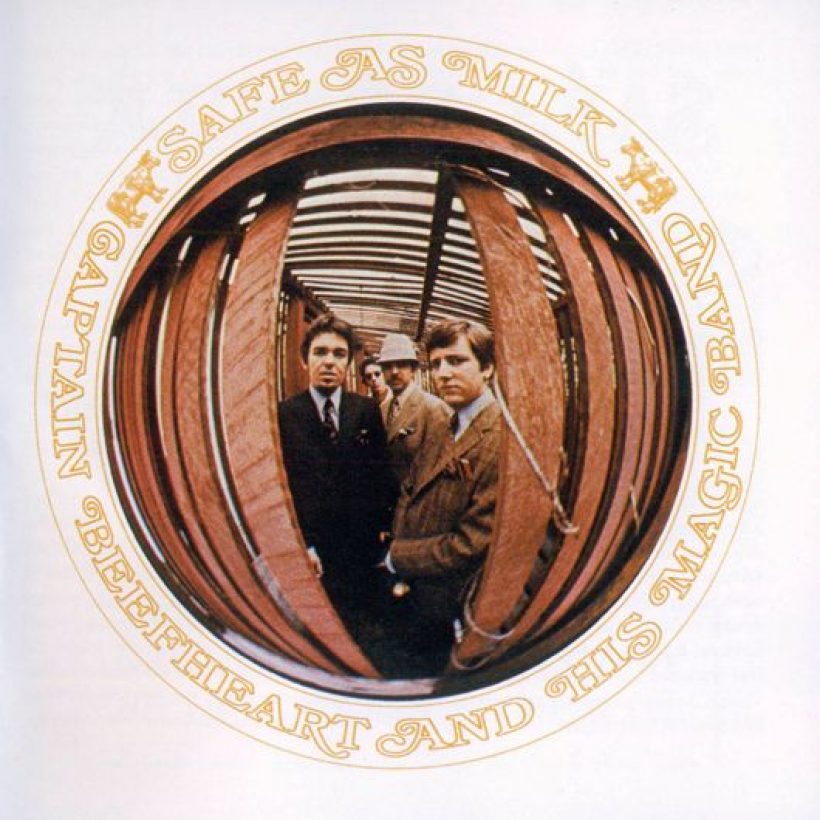 There were no straight lines in Captain Beefheart's career. (Particularly those albums released on the Straight imprint… but that's another story altogether.) Even his "accessible" earliest outing, Safe As Milk, is shot through with unexpected detours; a collision of influences, from Delta blues to popular candy bars; and a torrent of esoteric lyrics that more than earn themselves song titles the likes of 'Zig Zag Wanderer' ("You can dance/You can prance/Freeze these old timbers/Drop some beams," indeed).
Despite having released a couple of singles for A&M in 1966, the label found Beefheart's subsequent demos too perplexing to release as an album, so the good Captain took them to Bob Krasnow, vice president of Kama Sutra Records. Krasnow agreed to issue Beefheart and The Magic Band's debut on his nascent Buddah subsidiary, in September 1967. Recruiting fledgling guitarist Ry Cooder on an array of guitars and percussion instruments was another masterstroke decision, as Cooder ensured that Safe As Milk kept one foot in the authentic Americana camp, while allowing Beefheart to digress on his flights of fancy.
Perhaps both the album's authentic blues influences and Beefheart's early attempts at deconstructing them hit perfection on the likes of opener 'Sure 'Nuff 'N' Yes, I Do' and the epochal 'Electricity'. The former cops a lick from blues classic 'Rollin' And Tumblin'', with Beefheart introducing himself: "I was born in the desert, came up in New Orleans," the first of many myth-making proclamations from the man born Don Van Vliet. The latter, however, is where the Beefheart legend really begins. With a tortured Theramin line, a maelstrom of slide guitars and Beefheart's own vocals approximating the very sound of electricity itself (it's said that his voice was so powerful that it destroyed the microphone during the recording sessions), the song fairly approximates the sound of Tesla coils mating.
Not that Safe As Milk leaps fro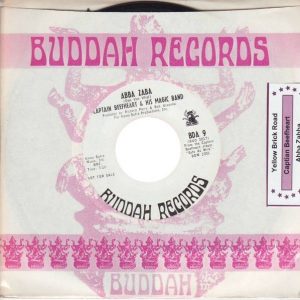 m one overwhelming barrage to another. 'I'm Glad' is a comparatively straightforward doo-wop outing, while 'Abba Zaba', named after Beefheart's favourite peanut butter-infused sweet, hides a relatively delicate arrangement underneath layers of inscrutable lyrics.
Even in the anything-goes atmosphere of 1967, a year that saw The Beatles release Sgt Pepper's Lonely Hearts Club Band, The Doors issue their self-titled debut, the Stones accept Their Satanic Majesties Request, Hendrix ask Are You Experienced? and The Velvet Underground emerge with their nihilistic debut, Safe As Milk was considered too weird to stick. Naturally, it went nowhere in the charts. It did, however, establish Beefheart as a compelling songwriter whose disregard for conventional song structures would pay dividends on albums to come, earning him no small notoriety and dedicated fans in the likes of latter-day iconoclasts Tom Waits and PJ Harvey.
Format:
UK English