How Well Do You Know KISS' 'Love Gun'?
Test your knowledge of KISS' sixth studio album, 'Love Gun.'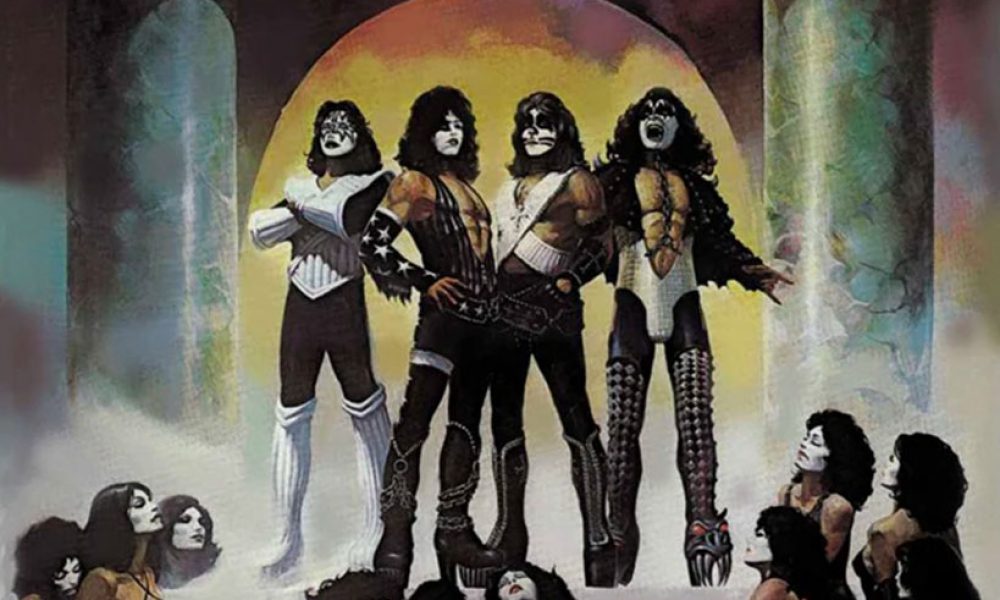 In 1977, KISS was on fire, churning out album after album every six months. But fans didn't get tired of their relentless production – their sixth studio album Love Gun went platinum and hit number five on the Billboard 200, marking their fourth record in a row to crack the top 40. This shouldn't have come as a surprise. Right before the record was released, a Gallup poll found that KISS was the most popular band in the US.
With songs like "Love Gun," "Shock Me," and "Tomorrow and Tonight," Love Gun is considered one of KISS' best albums, featuring the band at the height of their initial ascent to stardom. Plus, as the first KISS album to feature lead vocals by all four band members (which included Gene Simons, Peter Criss, Paul Stanley, and Ace Frehley at the time), it marked a collaborative era in the band's career. Do you think you know Love Gun inside and out? Take the quiz to find out!