reDiscover Gentle Giant's 'The Missing Piece'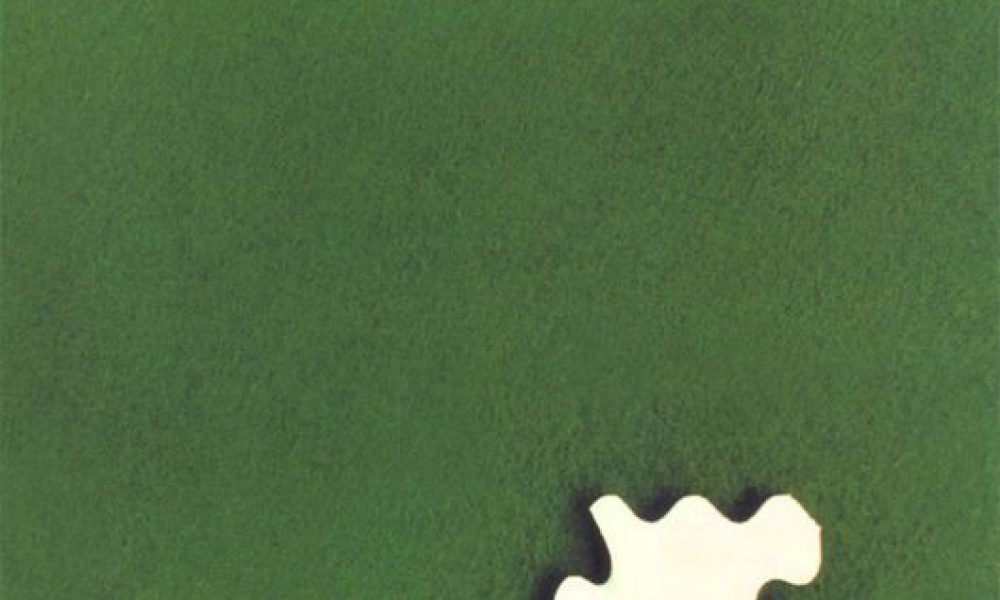 UK progressive rock endured a torrid time in 1977. Punk had swept through the country the previous year, revitalising the music scene as it identified prog as the scapegoat for its perceived stagnation. Gentle Giant, who had been plying their unique brand of the genre since the late 60s, felt obliged to adapt their style to suit the current mood, with a view to cracking the American market in the process.
With a set of songs that had been refined over the previous year's live tour, the results of the change in direction were heard on The Missing Piece, released as the bands ninth album, on 16 September 1977. Opener 'Two Weeks In Spain' (also released as a ingle), set out their stall early on, stripping back the complex, intricately played stylings of their previous work into a catchy, no-frills pop-rocker. Elsewhere, on an album that found the band spreading its wings stylistically, 'I'm Turning Around' is a breakup song replete with a winning, anthemic, chorus. On 'Betcha Thought We Couldn't Do It', the band put their own stamp on punk, while 'Mountain' finds them taking on boogie rock. The collective briefly return to old ground with 'For Nobody', while 'Old As You're Young' features their trademark medieval melodies and 'Memories Of Old Days' is an acoustic ballad of such intricate majesty that it would have fit neatly on any of the group's albums. Nevertheless, there was no escaping the album's radical departure from much of the group's previous work.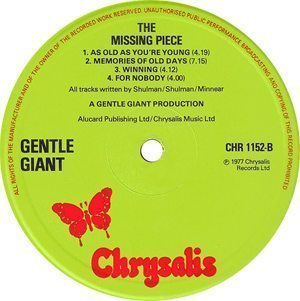 Despite the change towards a more commercial style, The Missing Piece sold poorly on release, while also splitting opinion among the band's fans. Certainly, the dramatic switch in style of much of the record must have come as something of a shock; yet, taken on its own terms, it proves a consistently excellent work that demonstrates the versatility of Gentle Giant's songwriting.
Undeterred by the reception, the band continued with the new direction for the remainder of their career. On their follow-up, Giant For A Day!, they dispensed entirely with any prog affectations, producing a collection of simplistic pop rock. Their final recording, Civilian, saw them switch to AOR. While both had numerous strong points, neither proved commercially successful and the band decided to call it quits in 1980.
Paul Bowler
Format:
UK English