reDiscover Edie Brickell & the New Bohemians' 'Shooting Rubberbands At The Stars'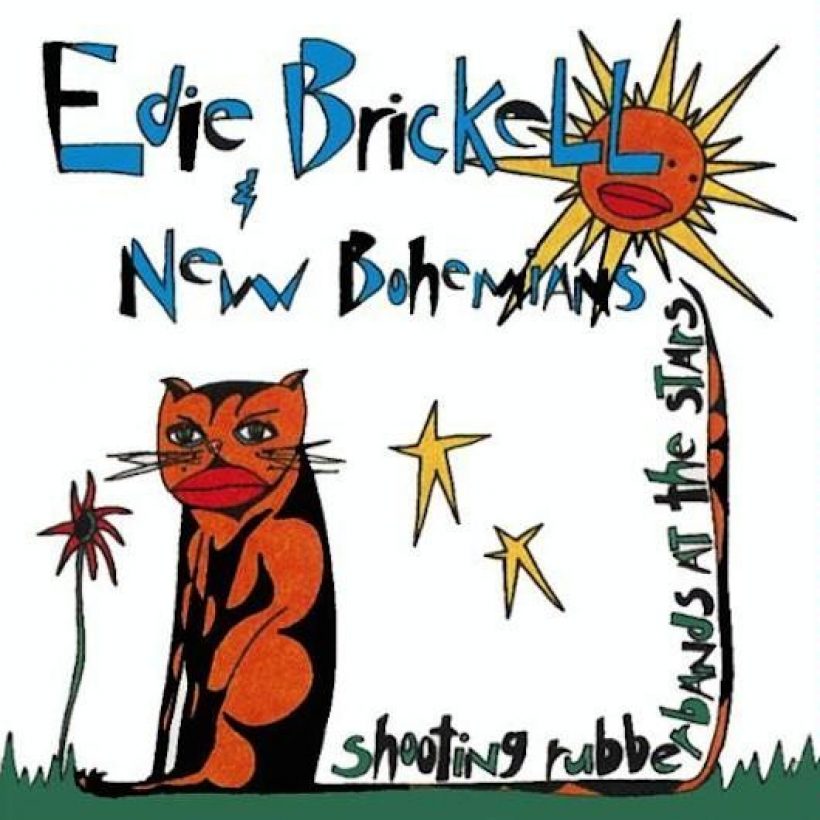 The music that singer-songwriter Edie Brickell makes these days has something of a different tinge to it from the style that made her name. Last year, she collaborated with comedian-cum-banjo-maestro Steve Martin on 'Love Has Come For You,' the acclaimed album of bluegrass material that won the Grammy Award for Best Roots Song for its title track. But in 1988, signed to Geffen with her band of the time, the New Bohemians, she made her huge commercial breakthrough with an album of intelligent and melodic pop-rock songs that's our latest reDiscovered Album: 'Shooting Rubberbands At The Stars.'
The album is the one that featured the breakout hit 'What I Am,' which hit No. 7 on the Billboard Hot 100 and became an international success, although its relatively modest No. 31 peak in the UK belied the extensive airplay it received. That track propelled the band's brand of melodic rock into the American mainstream, if only for the lifespan of the 'Rubberbands' album, which went on to double-platinum status there for two million shipments.
Brickell wrote the whole of the album herself, sometimes (as on 'What I Am') with Bohemians guitarist Kenny Withrow. The pair also collaborated on the follow-up single 'Circle' and, with the other members of the band (Brad Houser, Brandon Aly and John Bush), another featured track, 'Little Miss S,' inspired by 1960s American model Edie Sedgwick.
By the time of the Bohemians' follow-up album, 1990's 'Ghost Of A Dog,' the hits were harder to come by and the record peaked at No. 32. The band reconvened in 2006 on the Fantasy label for the 'Stranger Things' album.
Format:
UK English