'Rumor And Sigh': The Word About Richard Thompson Gets Ever Louder
The album continued Thompson's working relationship with American producer Mitchell Froom, who had taken over the role from Richard's old Fairport Convention colleague Joe Boyd.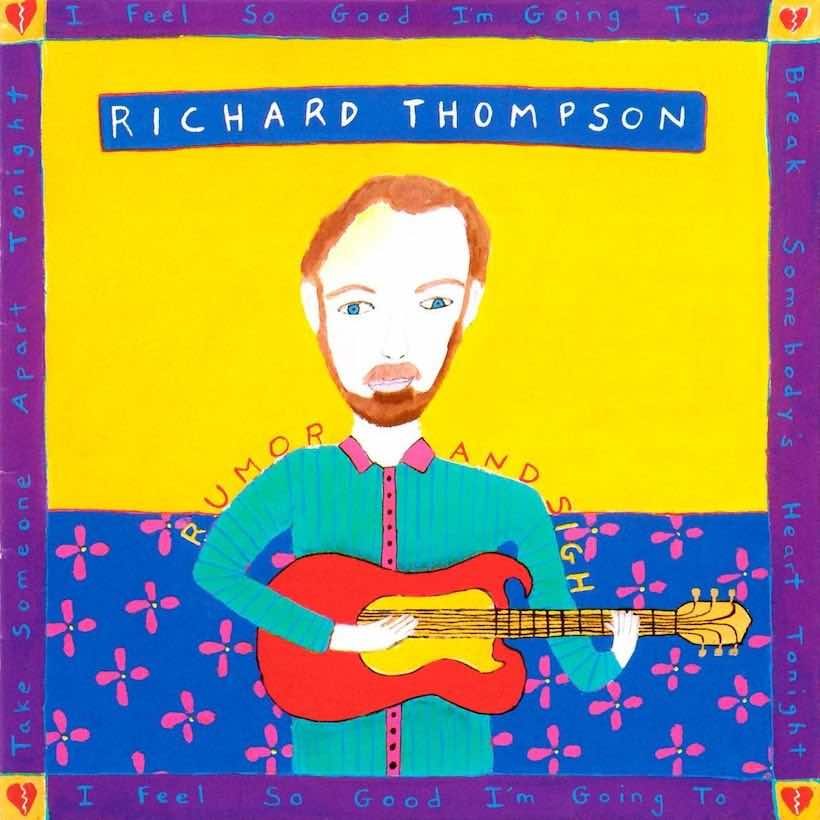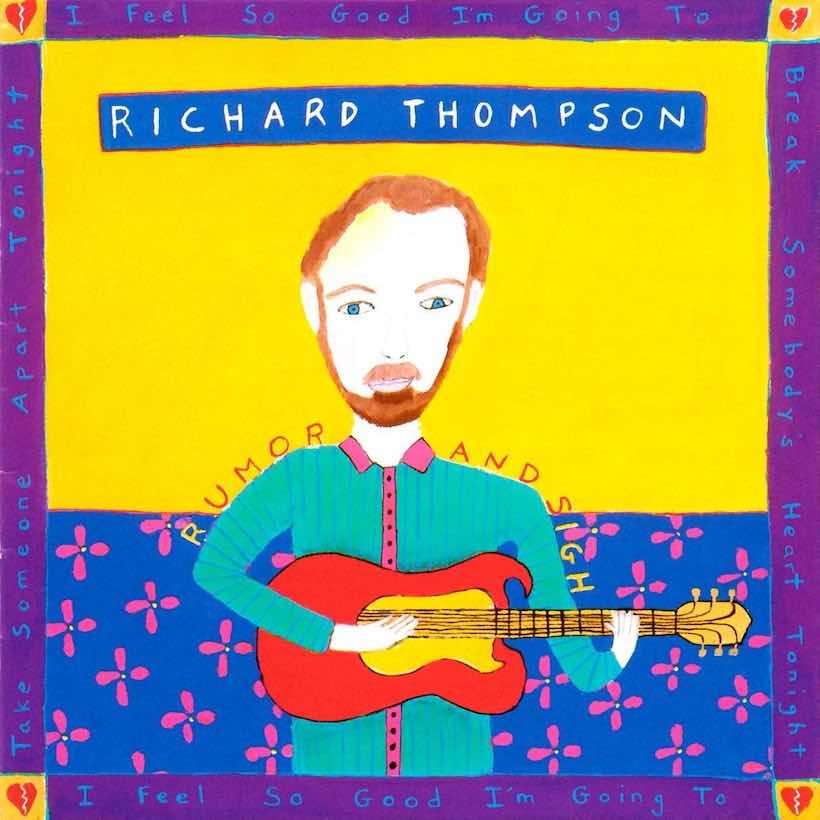 Richard Thompson would have won his place as one of Britain's most admired guitarists and singer-songwriters, if he had only been a co-founder of Fairport Convention. Or, for the albums he went on to make with his then-wife Linda. But his catalog of solo recordings gives him even greater distinction, and from that body of work, 1991 brought his sixth solo album, Rumor And Sigh.
This delectable suite of songs marked Thompson's second album with Capitol, having previously recorded on Polydor. It's also highly notable because it gave him his first-ever UK Top 40 appearance, some 19 years after he had first recorded solo with Henry The Human Fly.
Rumor And Sigh extended Richard's working relationship with American producer Mitchell Froom. He had taken over the role from Thompson's old colleague from his Fairport days, Joe Boyd, on 1986's Daring Adventures. Froom had continued to work with Thompson on Amnesia in 1988, a fine set which paved the way for this new creative peak.
Richard Thompson - I Feel So Good
The 1991 album contains a number of tracks that have become among the best-known and most-loved in Thompson's songbook. Among them are "I Misunderstood," a poignant observation about the reluctant end of a relationship; the ebullient "I Feel So Good"; the gentle "Keep Your Distance," and the gripping story song "1952 Vincent Black Lightning." The latter was a tragic tale of doomed romance set to the motif of a vintage motorbike.
Echoes of early folk
There were other stripped-down songs that echoed the artist's early, folky days, such as "Why Must I Plead" and the reflective closing song "God Loves A Drunk." But Thompson also delivered a slice of humour with the jaunty "Don't Step On My Jimmy Shands," in which the narrator is keen to protect his collection of records by the eponymous Scottish entertainer and accordion player. Acclaimed session player John Kirkpatrick provided the appropriate accordion accompaniment.
Listen to uDiscover Music's Fairport Convention Best Of playlist.
The album spent its first week inside the UK Top 40 at No.32 and managed two more weeks in the Top 75. It was, at the time, easily the best performance by an artist who now, belatedly but deservedly, routinely makes the Top 20 and, in 2015, had his first-ever Top 10 entry with his sixteenth solo set, Still. In 2018, he was back in the UK Top 20 with his 18th solo set, the self-produced 13 Rivers. 
Buy or stream Rumor And Sigh.