'Soul Men': Sam & Dave Reach New Heights At Stax
Finally, after years of dues-paying, the duo had the unswerving attention of pop audiences, radio and TV.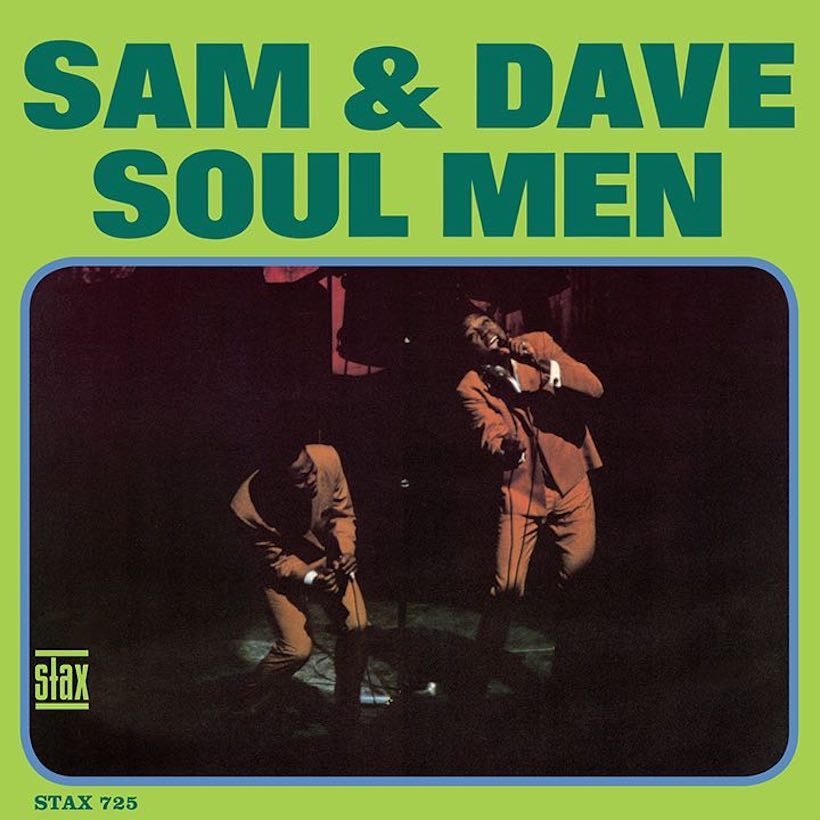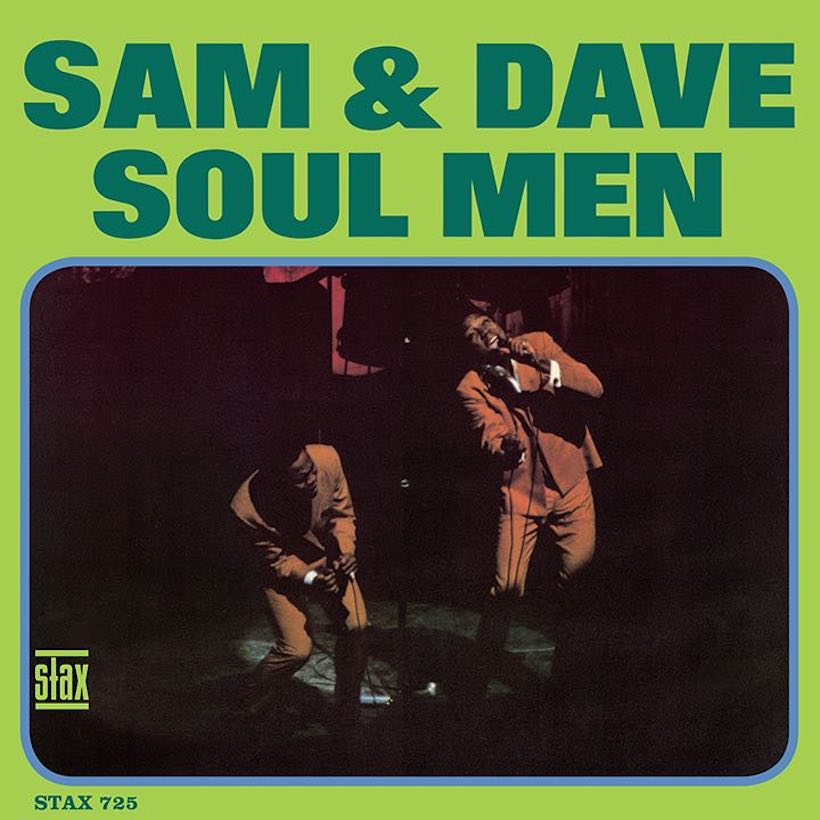 When Sam & Dave released their third album for Stax Records, Soul Men, in late October 1967, the super-soulful duo were nearing the end of their second year of major R&B success. But now, a new chapter was being written in their story.
As the album arrived, Messrs Moore and Prater were climbing both the soul and pop charts with the flagship single that became one of their signatures, Isaac Hayes and David Porter's "Soul Man." In the week that the parent LP debuted on both charts on November 18, the near-title track was spending its third and final week at No.2 on the Billboard Hot 100, kept from the top spot only by Lulu's film sensation "To Sir, With Love." It was Sam & Dave's first time crossing over into the pop Top 20, never mind the Top 3.
Dues-paying rewarded
Finally, after years of dues-paying, and then success in 1966 and earlier 1967 that was chiefly on the soul side, the duo had the unswerving attention of pop audiences, radio and TV. Meanwhile, back with their core constituency, "Soul Man" topped the R&B listings for an extraordinary seven weeks, from mid-October to the beginning of December.
Soul Men was an album to showcase Moore and Prater's ability to inject emotion into a wide range of material. Produced by Hayes and Porter, it contained two more of their songs, "May I Baby" (the single's B-side) and "Don't Knock It," plus another that Hayes wrote with Paul Selph, "Rich Kind Of Poverty."
There were numbers by many other notable soul writers, including Bonnie "Mack" Rice's "Hold It Baby" and "The Good Runs The Bad Away" by Wayne Jackson and Andrew Love, an integral part of the Stax sound as members of the label's house band as well as the Memphis Horns.
Stax songwriting staples
Two more Stax staples, Booker T. Jones and Steve Cropper, were represented: Jones with "Just Keep Holding On," written with Stax executive Alvertis Isbell, and Cropper with "Broke Down Piece Of Man," with Joe Shamwell. The Stax twosome also cut "I've Seen What Loneliness Can Do" (written by labelmate Homer Banks with regular collaborator Allen Jones) and "I'm With You," a soul gem written by Lowman Pauling of the "5" Royales. The group had released it as a single on King as far back as 1960.
The wild card was the versatile "Let It Be Me," the French song originally published as "Je T'Appartiens" in 1955, when it was recorded by its co-writer Gilbert Becaud. In its English translation, it became closely associated with the Everly Brothers, while Jerry Butler and Betty Everett took it to the top of the R&B chart in 1964.
All of Booker T. and the MGs played on Soul Men, as did Jackson and Love as part of the Mar-Key Horns, with Don Nix and Charles "Packy" Axton, the latter the son of Stax co-founder Estelle Axton. Isaac Hayes played organ in the LP's mighty soul configuration, all of which helped it to No.5 on the R&B chart, No.62 pop, and a run of over three months on both charts.
Listen to the Stax Classics playlist for more of the label's dynamite soul.
Format:
UK English