When Satchmo Covered 'Mack the Knife'
Before Ella Fitzgerald covered 'Mack The Knife', Louis Armstrong had the original hit in 1955 and proved to be Louis's biggest hit for years.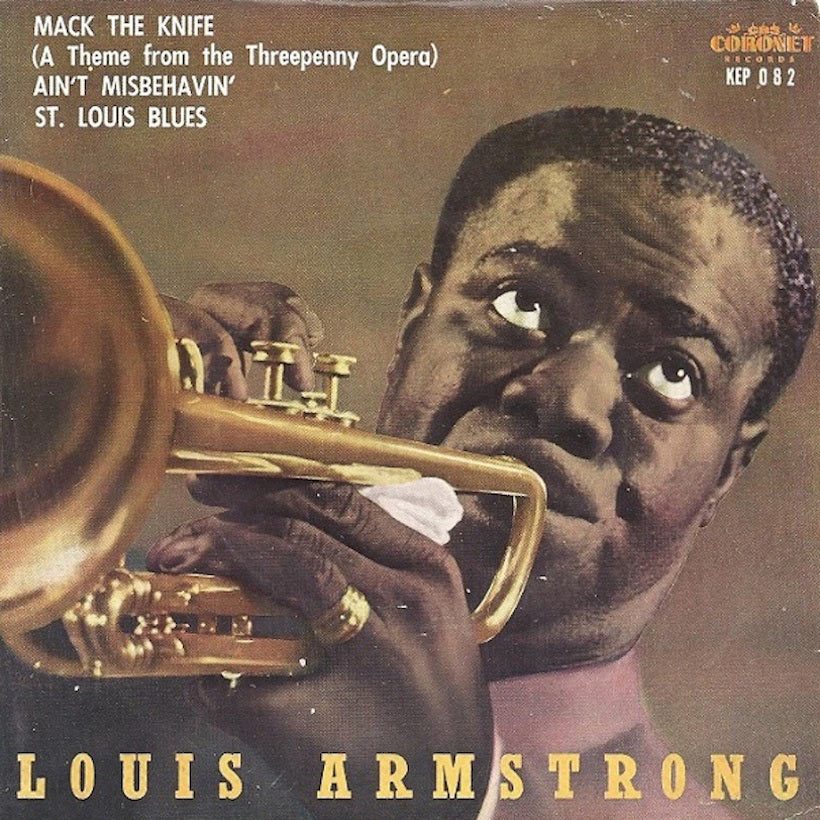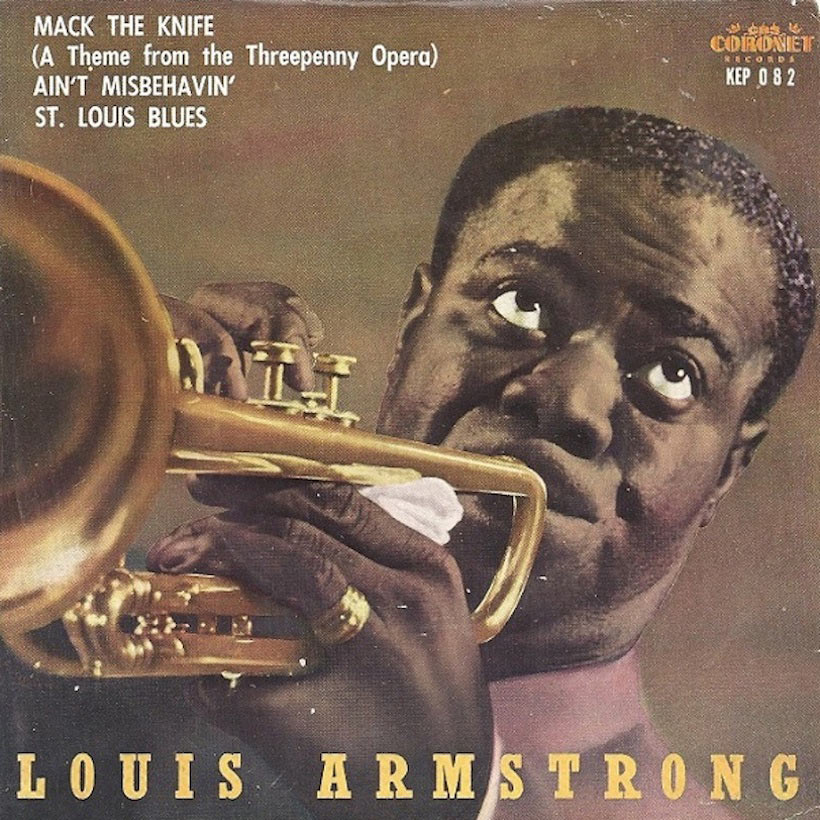 1955 was a busy year for Louis Armstrong. After appearances on TV, concerts, club gig and the Newport Jazz Festival in Rhode Island, Decca had Louis record a Christmas record with Benny Carter's Orchestra at the beginning of September. This was followed by another session with Gary Crosby, before George Avakian took Louis back into Columbia's New York Studio to record 'A theme from the Threepenny Opera' – the song most everyone now knows as 'Mack The Knife', on 28 September 1955.
The song was originally called, 'Die Moritat von Mackie Messer', and was composed by Kurt Weill, with lyrics by Bertolt Brecht for their music drama Die Dreigroschenoper. The song was first introduced to American audiences in 1933 in the first English-language production of The Threepenny Opera. The English lyrics were by Gifford Cochran and Jerrold Krimsky, but it was a short-lived introduction as the production closed after only ten days. The best known English translation is from the Marc Blitzstein 1954 version of The Threepenny Opera, which played Off-Broadway for over six years.
Blitzstein's translation is the version by Louis Armstrong and for Bobby Darin's 1959 version, although the later lyrics differ slightly. It proved to be Louis's biggest hit for years when it made the Billboard charts in early 1956, staying on the chart for almost four months and peaking at No.20. Ironically Avakian had not originally thought about Louis recording the song, instead he had tried just about every other artist on Columbia before someone suggested Satchmo as the man for the job.
"I knew cats like this in New Orleans. Every one of them, they'd stick a knife into you without blinking an eye. Mack the Knife, let's go!" – Louis Armstrong
A week after recording 'Mack the Knife' Louis and the All-Stars flew to Stockholm to start yet another European tour. It took in Sweden, Denmark, Holland, Italy, France, Spain and Germany – there were still no dates in England as a stupid row between the Musician's Union and promoters in the UK prevented most visiting American artists from appearing in Britain.
The tour did not end until the day before Christmas Eve. The veteran broadcaster, Edward R Murrow followed Louis and the band around Europe during the first part of their tour, filming them both off stage and on. The resulting TV show, See It Now – Two American Originals aired on 13 December 1955. Avakian was equally smart and used some of the recorded material on an album called Satchmo The Great, although there were some studio sessions with dubbed audience participation to fill it out.
Listen to the best of Louis Armstrong on Apple Music and Spotify.
Format:
UK English