'Starman' High Syme's Best Of Rush
In 1976, Rush made prog history when they released 2112, an album which remains a stand out in their long and varied career, and which now receives a suitably epic 3LP+2CD+DVD super deluxe reissue that includes the full album in all its glory, plus stunning live recordings from the period and some tribute covers by some of rock's finest, among them Foo Fighters' Dave Grohl and Taylor Hawkins, former Porcupine Tree main man Steven Wilson and alt.metal icons Alice In Chains.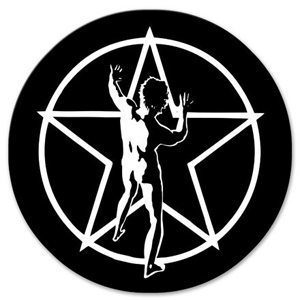 No small part of 2112's legendary status among fans is that it introduced the world to the iconic 'Starman' emblem, created by the band's long-time designer, Hugh Syme. Speaking to uDiscover in 2015, Syme recalled that the logo was his and drummer/lyricist Neil Peart's "first true collaboration", adding, "He described the Red Star Of The Solar Federation as being all that is contrary to free thought and creativity, and the man as our hero. I simply combined the two."
Though, according to Syme, "Never was this intended to be the band's brand or logo, with such a strong and enduring association with all things Rush," the emblem has become just that, going on to appear on countless Rush artworks, and even gracing a turntable slipmat in the 2112 – 40th super deluxe edition box set.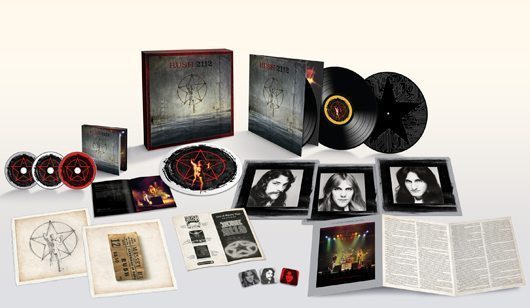 Other than the band themselves, no one knows Rush's music like Syme, so it's fitting that he took the time to go through each of the group's 20 studio albums, picking his own personal highlight from each in order to come up with an exclusive uDiscover playlist, as seen through the eyes of Rush's iconic designer.
Scroll down to listen to Syme's playlist and read what he has to say about each track, and order 2112 – 40th here:
Rush (1974)
Stand-out track: 'Working Man'
It's a good song that speaks to the band's enduring connection to their roots.
Fly By Night (1975)
Stand-out track: 'Fly By Night'
It's the album's most memorable song for me. But, to be honest, this predates my true awareness of the band's accomplishments.
Caress Of Steel (1975)
Stand-out track: 'Lakeside Park'
This song recalls the stomping grounds where Neil and I both grew up as young boys in the Niagara Peninsula, in Southern Ontario, Canada.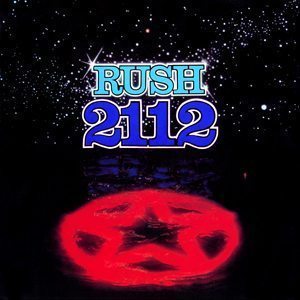 2112 (1976)
Stand-out track: 'Tears'
You have to have the album as a whole, really (taking Side One as one piece). It was their best compositions to date. But I have a soft spot for 'Tears'.
A Farewell To Kings (1977)
Stand-out track: 'Closer To The Heart'
Stand in any auditorium while they play this song and you will see why.
Hemispheres (1978)
Stand-out track: 'La Villa Strangiato (An Exercise In Self-Indulgence)'
This is the best early evidence of the band's virtuosity, composition skills and sense of humour.
Permanent Waves (1980)
Stand-out track: 'The Spirit Of Radio'
A great song that shows their capacity to remain "prog", while still being accessible as good songwriters for radio airplay.
Moving Pictures (1981)
Stand-out track: 'Tom Sawyer'
Probably their best composition, ever… I always turn it up when it comes on the radio in my car. It's anthemic, powerful and cool.
Signals (1982)
Stand-out track: a tie between 'Subdivisions' and 'New World Man'
These songs offer beautiful evidence of the band's diversity and their need to explore new approaches to who they will become next.
Grace Under Pressure (1984)
Stand-out track: a toss-up between 'Distant Early Warning' and 'Red Sector A'
They're just great songs… and the zenith of the band's video achievements to date.
Power Windows (1985)
Stand-out track: 'Middletown Dreams'
Neil's lyrics took on more and more of a personal feel here, exposing emotions. The writer and excellent storyteller within him was emerging as he responded less to outside influences and started speaking from his own experience.
Hold Your Fire (1987)
Stand-out track: 'Time Stand Still'
Good songwriting and a beautiful song. I always eagerly anticipate Aimee Mann's vocal too.
Presto (1989)
Stand-out track: 'Show Don't Tell'
It's the best song on the album, indicating a step away from the 80s and into the 90s – the fourth stage of Rush.
Roll The Bones (1991)
Stand-out track: 'Roll The Bones'
It's just a great groove and has a cool "beat" lyric from "Big Daddy Pratt".
Counterparts (1993)
Stand-out track: 'Animate'
It's a great song and a great band track. A perfect marriage of lyrics and vocals.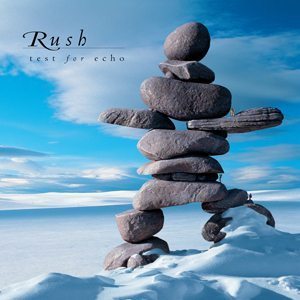 Test For Echo (1996)
Stand-out track: a tie between 'Time And Motion' and 'Test For Echo'
They're both classic Rush tracks with standout arrangements and composition.
Vapor Trails (2002)
Stand-out track: 'Vapor Trail'
A beautiful comeback offering: it's emotionally charged, powerful and optimistic, in spite of the times it was drawn from. Post tenebras lux, baby.
Feedback (2004)
Stand-out track: 'Shapes Of Things'
This song is close to my heart. When I was 14 I was drumming to The Yardbirds' original in my own band, Tunstall Road, in pubs throughout Sunderland in the UK.
Snakes & Arrows (2007)
Stand-out track: 'Far Cry'
For me, it's the outstanding track on that album.
Clockwork Angels (2012)
Stand-out track: 'The Garden'
A beautiful song, with beautiful arrangements and vocals ('The Wreckers' comes a close second). I've been a huge fan of David Campbell's orchestration throughout the years.
Format:
UK English