Well Worth The Hassles: Remembering Billy Joel's Early Rock-Soul Band
The group's self-titled debut LP is an engrossing, period hybrid of rock and soul, originals and covers.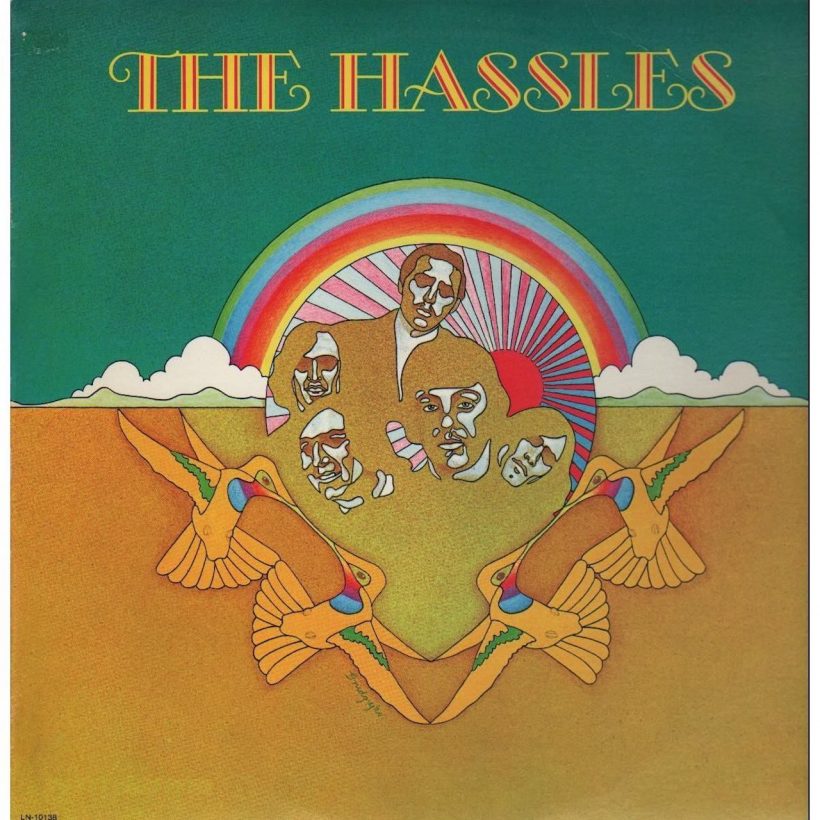 The first recordings by Long Island band the Hassles, featuring future singer-songwriting superstar Billy Joel, open a fascinating window onto the formative days of one of modern music's most enduring artists. The group's self-titled debut LP is an engrossing, period hybrid of rock and soul, originals and covers, and the energy of youth, all available to modern audiences via its 2023 streaming debut, in an expanded edition.
The Hassles' origins date from 1964, when they were formed by vocalist John Dizek, guitarist Richard McKenna, organist and bassist Harry Weber, and drummer Jon Small. Weber was replaced by Howie Arthur Blauvelt in 1966, when Joel, a mere 17, also joined. Signing to United Artists, this five-piece line-up released their eponymous debut in November 1967, produced by Tony Michaels and Vinnie Gorman.
With an arresting sound not unlike that of the Rascals, the group had earned a news report in a September issue of Billboard, in which they were incorrectly referred to as "The Hassle." Their New York club debut at Unganos "showed promise," said the magazine. "They perform to the backdrop of projected slides shining with flower colors and this helps put them across."
Joel dropped the "l" of his surname in this early brush with fame, and a Cash Box news profile around the LP's release advised that "Billy Joe loves to read, and has a wide range of literary tastes." Furthermore, "their young manager, Irwin Mazur, believed in the group so much when he first saw them perform that he quit dentistry school with one more year to go for his degree."
For all of that coverage, the album failed to trouble chart compilers. Indeed, the Hassles' only US chart showing was a solitary week at No.112 in Billboard's Bubbling Under listing, beneath the Hot 100, with "You've Got Me Hummin'" (written by Isaac Hayes and David Porter, and a Top 10 soul hit for Sam & Dave) the same month. Billboard had predicted more for the single, giving it a Spotlight Pick that expected Top 60 success. "A pulsating workover by a new quintet loaded with excitement," wrote the trade title. "Backed by a big promotional drive, group could prove hot disk sellers."
Every Step I Take (Every Move I Make)
The album included three co-writing credits for "William Joel," who adds barely-recognisable, raw, and soulful lead vocals and weighty organ fills to the record. The band's spirited originals were augmented by some interesting cover choices, including an especially psychedelic take on Traffic's "Coloured Rain," then a brand new release on their own debut album Mr. Fantasy, and on the B-side of their UK Top hit "Here We Go Round the Mulberry Bush."
Other reworkings included an interpretation of "A Taste of Honey," written by Bobby Scott and Ric Marlow, first recorded by Scott and covered, memorably, by both The Beatles and Herb Alpert and the Tijuana Brass, among countless others.
The Hassles also featured remakes of John Davenport and Eddie Cooley's sultry "Fever," immortalized by Little Willie John and Peggy Lee, and of "Giving Up," the Van McCoy song that became a 1964 US Top 10 soul hit for Gladys Knight and the Pips. The album's streaming debut sees the addition of no fewer than eight of the group's early sessions for United Artists.
The quintet went on to a second LP release, Hour of the Wolf, also on UA, early in 1969. It featured several more co-writes by Joel, after which the band split, with Joel and Small forming Attila. Blauvelt was later a co-founder of Ram Jam, the New York band forever known for their driving 1977 hit "Black Betty." The second album's single, Joel's "Night After Day," later rated a place on EMI's 1985 compilation Early Recordings of the Superstars.
Buy or stream The Hassles.