'Piledriver': When Status Quo Hit Their Album Stride
Four LPs came and went without making the British bestsellers, until their Vertigo debut made the grade on January 20, 1973.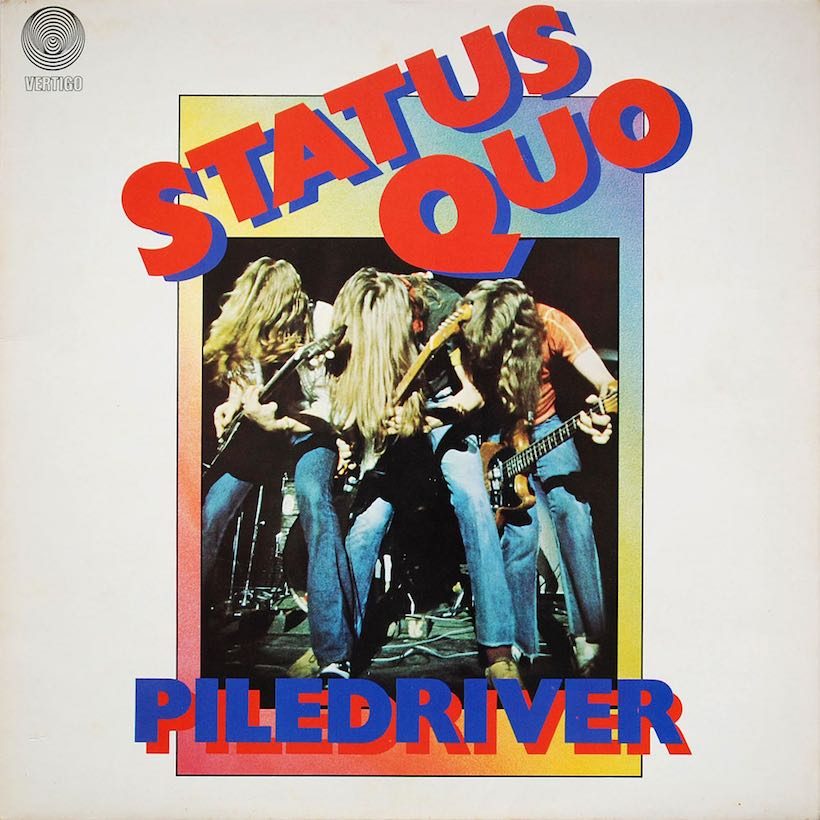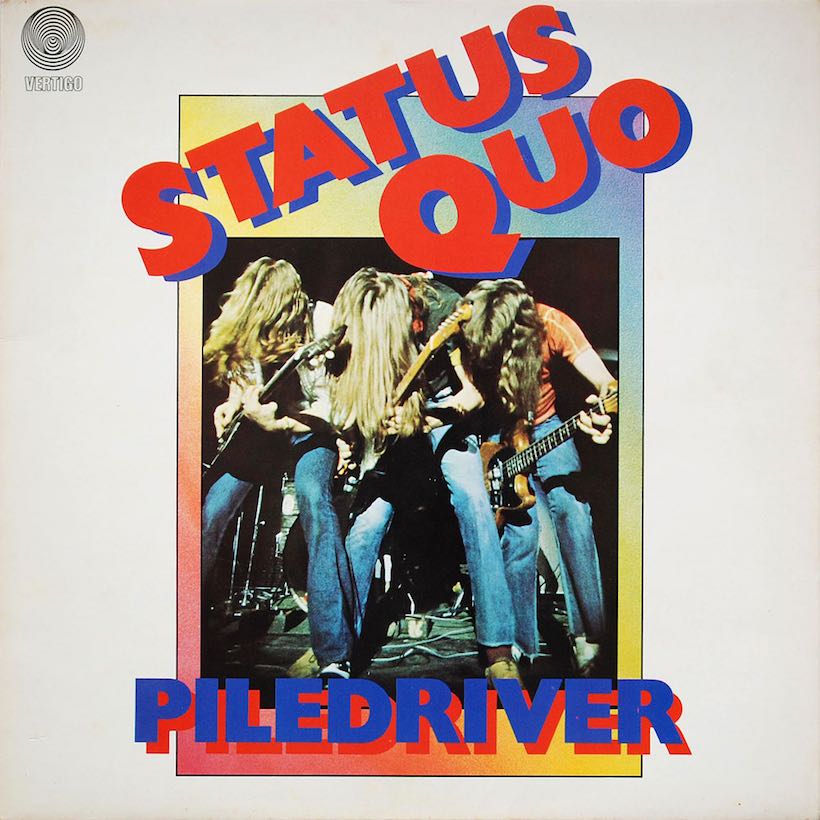 Status Quo took a while to get into their stride as an albums band, but once they did, there was no stopping them. They'd joined the UK singles landscape with the 1968 top tenners "Pictures Of Matchstick Men" and "Ice In The Sun," then after a quiet-ish spell, there were further hits in 1970 including "Down The Dustpipe." But four albums came and went without making the British bestsellers, until finally, their Vertigo Records debut Piledriver cracked the code and entered the chart on January 20, 1973.
Released late the year before, it was the first album that the band produced themselves, after a quartet of releases on Pye overseen by John Schroeder. The catalyst for the success of Piledriver was the almost simultaneous release of "Paper Plane," a single which confirmed the boogie-rock sound. Denim-clad Francis Rossi's lead vocals and Rick Parfitt's harmonies presided over a mesh of guitars, with a sound that the band were to make their own.
The song, written by Rossi and Bob Young, became Quo's third Top 10 hit, as Quo's new army of fans latched onto this harder alternative to the glam-pop that was rising to power. It reached No.8 in February 1973, as the Sweet continued their reign at No.1 with "Blockbuster."
The single took its place on Piledriver alongside the Rossi/Young opener "Don't Waste My Time" and their "Unspoken Words." Rossi and Parfitt teamed up to write "Oh Baby" and "Big Fat Mama" and other band writing combinations included a co-write for bassist Alan Lancaster, with Bernie Frost, on "A Year." The album ended with a seven minute-plus run through the Doors' "Roadhouse Blues," with other bonus tracks being added to the album's 1990, 2005 and 2014 reissues.
Listen to uDiscover Music's Status Quo Best Of playlist.
Piledriver made its UK chart debut at No.23, in the same week as Carly Simon's No Secrets, and as Gilbert O'Sullivan climbed to No.1 with Back To Front. It reached No.5, in an impressive chart run of 37 weeks. "Status Quo have finally hit the big time," reported Melody Maker on its front cover in March, "with their raw and rorty [i.e. boisterous] brand of rock'n'roll. With a Pop 30 [sic] hit and a current chart album under their belts, they hit the road last week for a sensational British tour."
By the time of their next studio set, Hello, the new Quo sound was on its way to No.1, and the band were certainly making up for lost time.
Buy or stream the deluxe reissue of Piledriver, featuring 15 bonus live tracks from BBC recordings of 1972 and 1973.