'Isn't It A Pity': The Story Behind The George Harrison Song
An emotional bookend to his classic album, 'All Things Must Pass,' 'Isn't It A Pity' is George Harrison's heartfelt plea for harmony.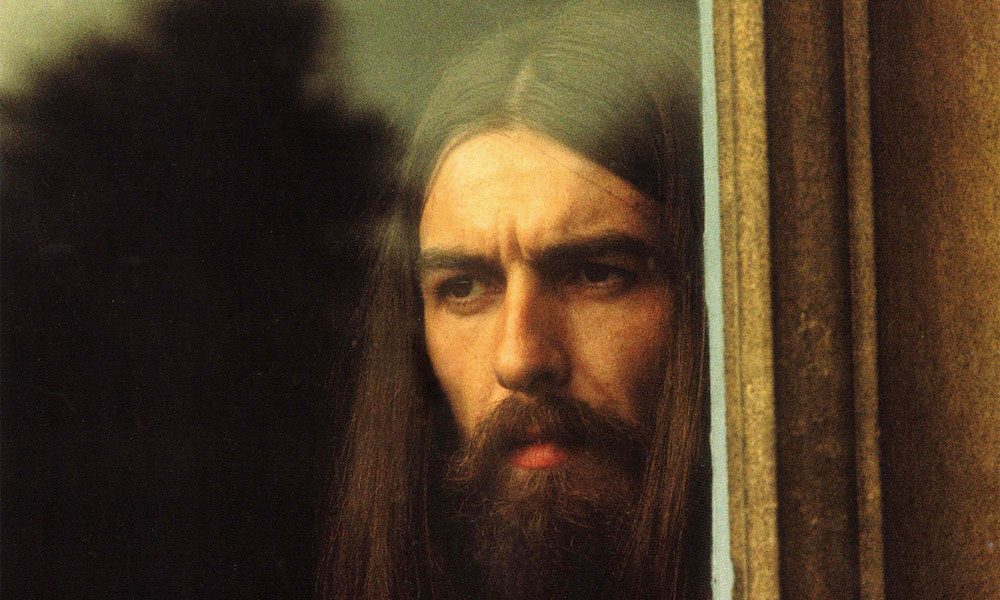 By the time that George Harrison finally put "Isn't It A Pity" on tape, the song was already four years old. In mid-1970, as he collated material for what would become his triple-album masterpiece, All Things Must Pass, he dipped into the stockpile of songs he'd amassed that The Beatles had declined, and this one, in particular, had been in reserve for some time.
Though George likely developed the words and music over time, it's said that the song dates back to 1966 and was first presented to the group during the making of Revolver. While some have suggested that it was inspired by his wife, Pattie, given that they only got married that January, perhaps it would have been premature to imagine their union had inspired such emotional turmoil.
"'Isn't It A Pity' is about whenever a relationship hits a down point," Harrison confirmed in his autobiography, I Me Mine. "Instead of whatever other people do (like breaking each other's jaws) I wrote a song. It was a chance to realize that if I felt somebody had let me down, then there's a good chance I was letting someone else down. We all tend to break each other's hearts, taking and not giving back."
George Harrison - Isn't It A Pity (Take 27)
"Isn't It A Pity" was brought up again in 1969 during the Get Back sessions, but again it was vetoed. A year later, the song had taken on an entirely new meaning – its opening lines "Isn't it a pity/Isn't it a shame/How we break each other's hearts/And cause each other pain" resonating deeper in the wake of The Beatles' acrimonious split.
Famed producer Phil Spector was recruited to helm the All Things Must Pass sessions, and at first, his quest to capture his trademark towering "wall of sound" was reflected in George's enthusiasm for the newfound freedom to play with whomever he wanted – "a breath of fresh air," he called it.
Thus, when work began on "Isn't It A Pity," there were a number of musicians present at Abbey Road Studios. Bassist Klaus Voormann even remembers some unwanted visitors. "One time a crazy guy came in with a big robe on," he remembered, "like an Elvis fan and the Maharishi – he had all these things in his head, and he came into the studio, and somebody had to push him out!" The growing numbers and ensuing chaos did not, however, extend far beyond "Isn't It A Pity." "It was a little overdone," Klaus admitted. "But George noticed that, and that's why some of the sessions get a little more calm."
Isn't It A Pity (Remastered 2014)
The first version that appears on the album is a seven-minute take, which starts with a plaintive piano motif that underpins the first verse, then builds up with sweeping orchestration as the second verse opens up to address, like many of his songs do, a more universal love: "But how do I explain," George questions, "When not too many people/Can see we're all the same." It's rounded off by a glorious extended coda adorned with George's gorgeous slide guitar and a rousing "na-na-na" vocal refrain that immediately recalls "Hey Jude."
The song was later revisited – this time with Eric Clapton playing on a slower version, made more poignant by its somewhat stripped-back arrangement. "It was hard to record with a lot of people," Alan White said, "but with a smaller group you could get the feel out of the song better." Both songs are superlative meditations on spiritual salvation, warning of the ultimate isolation of those too self-centered to care about someone else. "Their eyes can't hope to see," George sings, "The beauty that surrounds them."
Released on November 23rd as a double A-side with "My Sweet Lord," the longer "Isn't It A Pity" topped the US singles chart for a month, driving sales of All Things Must Pass – which followed four days later – and sending it to a similar position, substantially eclipsing John Lennon's Plastic Ono Band, which followed in December.
In the years since, a number of diverse artists have picked up on the song's profundity and covered it – Nina Simone's version made an impact on its author – while Eric Clapton, who names "Isn't It A Pity" as his favorite George song, shared vocal duties on it with Billy Preston at the 2002 Concert For George tribute.
Today, with mental health awareness and anti-discrimination all the more prevalent, the song's message of empathy resounds clearer than ever. "It's just an observation of how society and myself were or are," George revealed. "We take each other for granted, and forget to give back. That was really all it was about."
Pre-order the All Things Must Pass 50th Anniversary Edition.