Tears For Fears 'Rule' America During Second British Invasion
The duo of Roland Orzabal and Curt Smith became a huge part of the major US chart takeover by British acts of the mid-1980s.
For anyone who remembered the British invasion of the American charts of 1964, the Billboard bestsellers of 21 years later would have had distinct echoes. For countless UK artists, from Wham! to Phil Collins and Dire Straits to Simple Minds, it was truly an annus mirabilis. Then there was Tears For Fears.
The duo of Roland Orzabal and Curt Smith were a huge part of that second British invasion. When TFF entered the Hot 100 in March that year with 'Everybody Wants To Rule The World,' all of their initial UK success to that point had yielded just one US singles chart appearance, and that at a No. 73 peak, with 'Change' in 1983. The album The Hurting reached the exact same position.
Now, things were going to be different. Fuelled by the parallel rise of the parent album Songs From The Big Chair, 'Everybody Wants To Rule The World' made swift progress up the American singles list, even after it peaked at No. 2 back in Britain in April. Written by Orzabal with Ian Stanley and producer Chris Hughes, the song's upbeat flavour captured the imagination of US radio and MTV programmers and fans alike.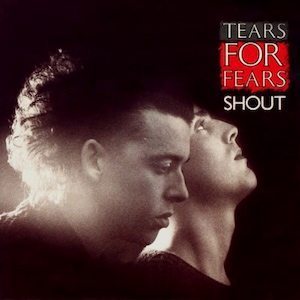 On 8 June 1985, 'Rule The World' took over from Wham!'s 'Everything She Wants' to begin a two-week reign on the Hot 100. Wham!'s single had itself replaced Simple Minds' 'Don't You (Forget About Me)' at the top, as British acts held sway for a five-week stretch. Just five weeks later, Songs From The Big Chair was topping the album chart, for the first of five non-consecutive weeks.
Even as 'Rule The World' ruled America, Tears For Fears' next single was coming down the track at top speed. 'Shout' entered the Hot 100 on 15 June and, by early August, gave the duo yet another No. 1. It was all part of the summer in which America simply couldn't get enough British pop and rock.
'Everybody Wants To Rule The World' is on Songs From The Big Chair, which can be bought here.