'Rubber Soul': The Beatles' Classic 1965 Album
Nothing less than the LP that marks the point at which pop music became art.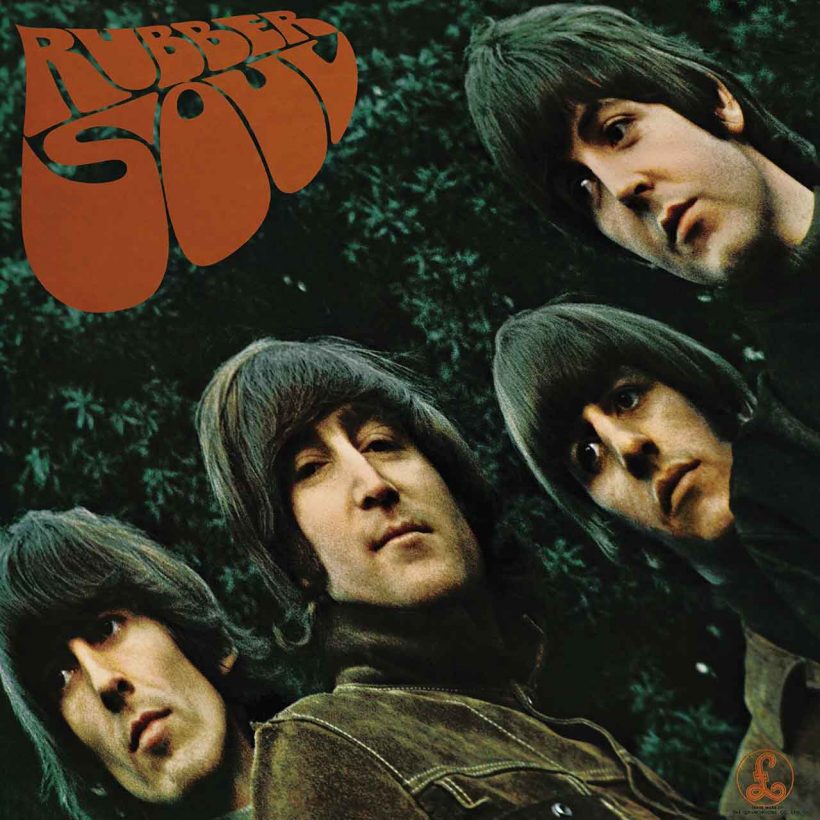 If it was possible to pinpoint a single moment when the Beatles' journey took a turn away from "just pop stars" to being serious artists, then it was the release in December 1965 of their second LP of the year, Rubber Soul.
Just four months earlier, Help! had shown signs that their music was becoming more erudite, with songs like "Yesterday" and "You've Got To Hide Your Love Away" bringing new sounds to the mix. By the following year's Revolver, they were charting a new course, reinventing pop music with otherworldly pieces like "Eleanor Rigby" and "Tomorrow Never Knows."
Listen to The Beatles' Rubber Soul now.
Rubber Soul, sandwiched between the two, reflects the joys of both camps. Glorious pop songs such as "Drive My Car," "Nowhere Man," and "If I Needed Someone" seem loaded with a knowing wink that the times were indeed a-changin'. But it was on "Michelle," "Norwegian Wood," and "In My Life" that the sophistication of their songwriting and performance clearly raised the bar.
Michelle (Remastered 2009)
With the group spending longer locked away in the studio (Rubber Soul sessions saw them working into the wee small hours for the first time), they continued their quest to broaden their sonic palette, a fact not lost on producer George Martin. His role was evolving from schoolmasterly grown-up to sage guide.
The Beatles' world moved at a frightening pace. They had completed their 1965 North America tour in San Francisco at the end of August, and between then and October 12th, when sessions for Rubber Soul began at EMI Studios on Abbey Road in London, John and Paul composed songs for the new record. Recording took longer than for any other Beatles record to date, running until November 15th. The album was in the shops in time for the Christmas rush.
The title makes tongue-in-cheek reference to the influence of American soul music on the pop of the day – a pun of plastic soul, which was a sneering term used to devalue unsuccessful attempts at the genre. All four Beatles were big fans of R&B recordings from labels like Stax in Memphis, who had recently put out "Respect" by Otis Redding, and one whose influence can be detected in "Drive My Car"'s groove.
In terms of songwriting, John and Paul continued to improve at a breakneck pace, while George was also now adding to the pool with increasing confidence. (Even Ringo gets a writer's credit on Rubber Soul, with "What Goes On" attributed to "Lennon, McCartney, Starkey.")
What Goes On (Remastered 2009)
On "Nowhere Man," John picked up the introspection he had first explored on 1963's "There's A Place." But this new song was far more complex, illustrating not just how much he had grown as a songwriter, but how far the group had pushed the boundaries of the pop song. Gone was the girl/boy narrative that dominated their work to date, and in its place was the rather sorry tale of an aimless man at odds with the world he sees.
Paul's "You Won't See Me" and "I'm Looking Through You," as well as George's "Think For Yourself," are less "boy meets girl" and more "boy becomes dismissive and impatient of girl and strides out on his own."
Nowhere is this transformation more striking than on John's "In My Life." At just 24 years old, he takes a walk down memory lane (in an early incarnation, the lyric literally followed a journey from his Liverpool home – he even namechecked nearby Penny Lane).
In My Life (Remastered 2009)
Elsewhere on the album, an increased use of acoustic guitars adds a distinctly laid-back quality to some of the songs: "Girl" and "Michelle" boast effortless grooves that bring smoky late nights to mind. On "Girl," the backing vocals tease with their heavy breathing and "tit-tit-tit" refrain. "Michelle" evolved from a party trick of Paul's and George's, in which they attempted to sound French and sophisticated. Again, the backing vocals add a richness to what is one of the warmest-sounding productions in their catalogue.
On "The Word," they celebrate the power of love, and offer a hint at the flower power that was to color much of the mid-60s, while "Norwegian Wood"'s use of the sitar brought to the Western world the sound of the East – more of which would follow in Revolver and Sgt. Pepper, as the Beatles continued to lead the charge in expanding the pop world.
In such a relatively short recording career, The Beatles created revolutions by the bucketload, but it's debatable as to whether anything they did would have such seismic aftershocks as Rubber Soul, an LP that marks the point at which pop music becomes art. Before this, The Beatles had made brilliant pop music, far in advance of anything the vast majority of their contemporaries were creating, but it was still not considered by many critics to be anything beyond disposable, harmless fun for teenyboppers. Rubber Soul changed that forever.