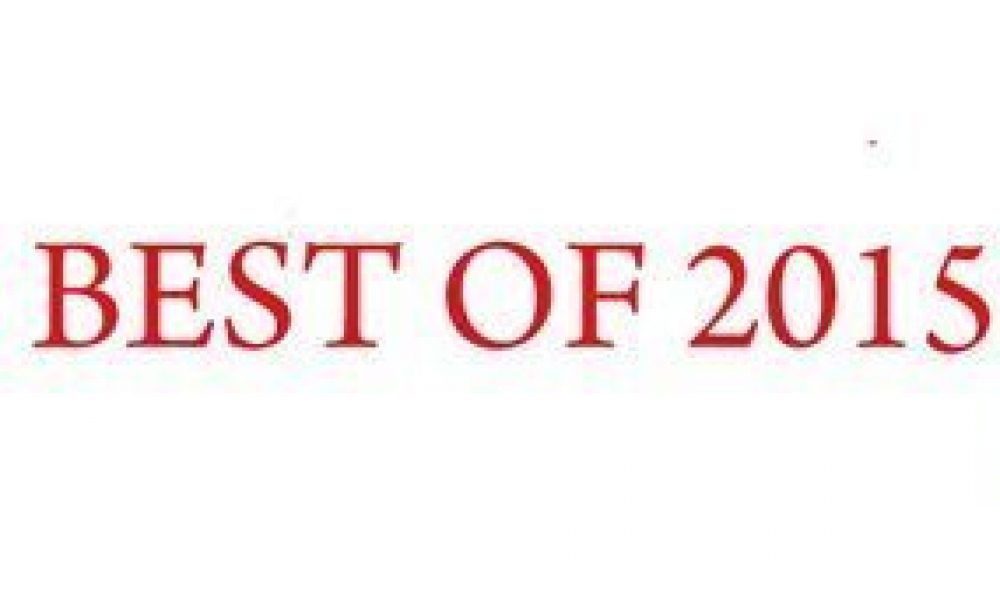 It's all too easy to go back to the classic jazz years…Blue Note in the 1950s and early to mid-1960s, impulse! from the 1960s, Verve from 1956 through to the early 1960s and Prestige and Riverside throughout the 1950s, when deciding what to buy and to listen to. There is, unquestionably, great music from those years. But what about the here and now…2015?
It's proved to be a great year for new jazz releases, one of the best in a long, long, time. There has been huge variety and glad to say some new names along with some that we have come to expect great things from. We thought it was time to round up a list of 20 essential albums from 2015 that we think any music fan should find room for in their collection. Records that are in the here and now
Snarky Puppy – Sylva
As we said when we reviewed this album, back in April, "This is not "Snarky Puppy with strings," as anyone who has checked out the video of Gretel will testify. This is a real working together to take signature Snarky Puppy sounds to a whole new place. Working with the Metropole Orkest's conductor Jules Buckley, League and the rest of SP have created music that is exciting, different and beautiful." A must have and one of those albums that will continue to delight for decades to come!
Ibrahim Maaloof – Red and Black Music and Kalthoum
Trumpeter Ibrahim Maalouf released these two albums simultaneously on impulse! and while they are very different from one another, both are essential listening. They made the French album chart top 20, for ALL albums, not just jazz. 'Free Spirit' from Red and Black Light is the kind of track to play to non-jazz fans if you want to get their interest…We've counted these two as one record…think of it as a double album, the two faces of Maloof.
Lizz Wright – Freedom and Surrender
When we reviewed the album in October we said, "If you've not heard Freedom and Surrender, the new album from Lizz Wright, then you are missing an absolute treat… This is a sexy, sensual album with Lizz herself writing 10 of the 15 songs…[her duet with Gregory Porter] is stunning and a contender for the most beautiful ballad of the year." We still think that!
Terence Blanchard – Breathless
Terence Blanchard Featuring The E Collective played both the London Jazz Festival and the Love Supreme Festival, showcasing music from this superb record and went down a storm. Funky, tuneful and exciting are just three things we can think of to say about this record. Miss it at your peril
The Robert Glasper Trio – Covered
Robert Glasper's many jazz faces made a welcome return to his piano roots for this album that does exactly as it says on the cover. Recorded in front of a live audience in Capitol Studios in Hollywood, Glasper re-creates instrumentals from Black Radio and Black Radio 2, as well as some other numbers. It is a beautiful calm record that showcases his remarkable talent.
José James – Yesterday I Had The Blues
José's album in tribute to Billie Holiday and recorded by Blue Note in Japan is just a gem of a vocal album. We saw him perform it live at Ronnie Scott's in the Spring and it was a night to remember. Anyone that doubts that José is one of the finest jazz vocalists that we have should listen to this beautiful record. These are not Billie Holiday covers in the traditional sense, James breathes a freshness into everything he does.
Indra Rios Moore – Heartland
This heartfelt debut from Indra on impulse! is an eclectic collection of songs that she delivers with passion and intensity. As Indra says "If you walk towards your bliss it conspires with you, because what we are doing is in the service of joy." This album is a joy
Melody Gardot – Currency of Man
As The Guardian said, "These heavy-lidded protest jams are a sophisticated twist on her continually evolving sound." Sophistication is definitely to the fore on this beautifully conceived record.
Ben Williams – Coming of Age
Bass players are not generally band leaders in jazz, but Ben is one of a handful to succeed and succeed big. This album is aptly named by the winner of the 2009 Thelonious Monk International Jazz Competition. Constantly interesting and very in the now.
Vijay Iyer – Break Stuff
Released in January by pianist Iver this is a tour de force that pays homage to many of the great jazz pianists and in particular, Thelonious Monk. So if you love Monk, this one's for you
Terri Lyne Carrington – The Mosaic Project: Love and Soul
Released in the summer of 2015 we admit to coming to this album a little late, but we're so glad we did. Drummer and bandleader Terri Lyne has some amazing guest vocalists and her interpretations breathe fresh life into songs you love – just check out Chaka Khan's vocal on 'I'm A Fool To Want You'.
Jacky Terrasson – Take This
If you've ever been fortunate enough to see Terrasson play you know how exciting a pianist he is. This is his debut for impulse and it's full of all the things you expect from one of his albums, but it's also "a true crash course in diversity and multiculturalism" as one reviewer put it. You will love this record!
Marcus Miller – Afrodeezia
Multi Grammy Award-winning bass player and music producer Marcus Miller's Afrodeezia is an album that is perhaps the most reflective of his true self to date. "It reflects what I am today: a musician who's open, always on the alert, and who discovered his real personality around ten years ago." Outstanding!
Kamasi Washington – The Epic
Beloved by the Hip-hop generation saxophonist Kamasi Washington delivers an epic on The Epic, his debut studio album. As Barbara Sealy, the former West Coast director of the Thelonious Monk Institute of Jazz, says "I challenge any group to go out on stage with them and see if they can keep up with it… Kamasi is at the top of his game, and only getting better." We're on the same page!
TaxiWars
Back in June when we reviewed this record we said, "It's jazz but not as we know it! Featuring former dEUS frontman Tom Barman TaxiWars it is most certainly jazz, but this is the kind of jazz that can make believers out of non-believers… you are grabbed a hold of and aurally thrown around into a vast milieu of music that is both beguiling and insistent." Still holds true and has not left the player since its release.
Joe Lovano and Dave Douglas Sound Prints – Live at Monterey Jazz Festival
Through the years there have been countless brilliant performances at the Monterey Jazz Festival, and this ranks up there with the best. Saxophonist Joe Lovano and trumpeter Dave Douglas have been at the top of their game for 20 years and this is the toppermost of the toppermost!
Arturo O'Farrill – Cuba: The Conversation Continues
As Chico's son, Arturo's pedigree is impeccable and on the record of collaborations, with cutting-edge works written by a carefully selected group of U.S. and Cuban composers he and the orchestra excel. It's a lesson on how a music can defy politics. Do not miss this!
Charlie Haden and Gonzalo Rubalcaba – Tokyo Adagio
This 2005 performance from bassist Charlie Haden and pianist Gonzalo Rubalcaba finally had a release this year on impulse! and thank goodness it did. Having lost Haden in July 2014 it's a fitting eulogy to one of the most eclectic and understated musicians. It is a beautiful record on which Haden is almost like a ghost…but what a ghost!
OK, we're now gonna cheat a little for our 20th album of 2015. It's the unreleased version of A Love Supreme on the Complete Sessions featuring 'Trane's classic quartet and two additional musicians–the legendary saxophonist Archie Shepp and second bassist, Dr. Art Davis. Hearing is believing!
So there you have it, the best jazz of 2015
For more great jazz follow the Jazz Proud playlist which keeps you up to date with the best new jazz and features tracks from our 20 Best of 2015.

Format:
UK English