'Live At The Palladium': When The Carpenters Ruled The London Stage
Now deleted, the album was only released in the UK and Japan and is something of a collectors' item for fans of Karen and Richard.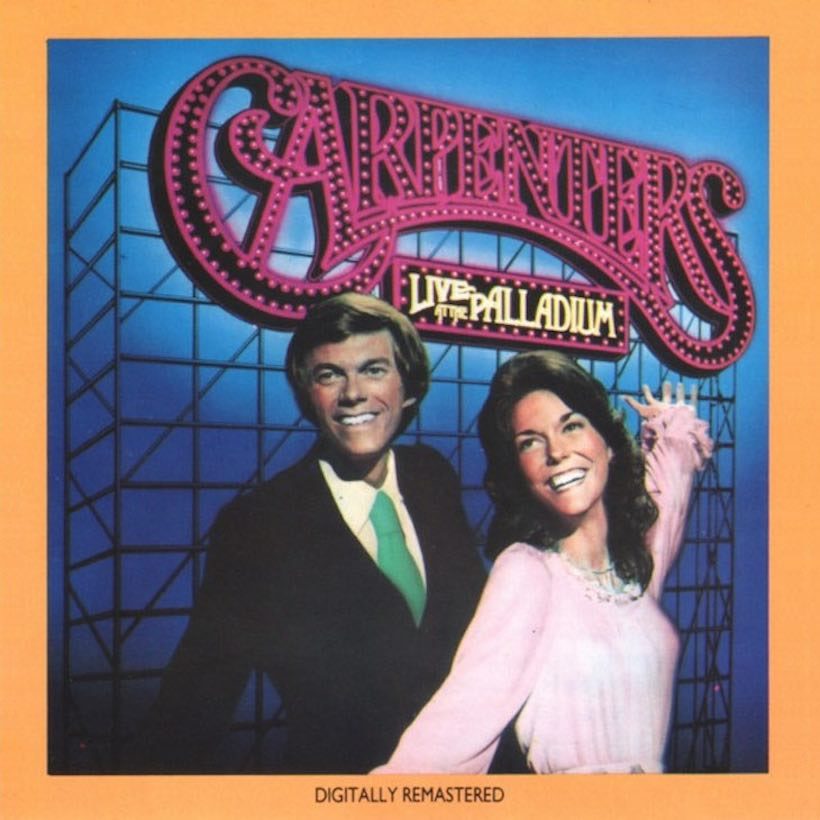 In the time between their albums A Kind Of Hush and Passage, the Carpenters took time to visit their huge British fan base, and play a week of shows at the world-famous London Palladium. The results were recorded for an album that's something of a collector's item for fans of Karen and Richard, as Live At The Palladium was only released in the UK and Japan, and is now sadly deleted. On January 8, 1977, the album made its debut on the British charts.
Three years earlier, the Carpenters had performed at the Festival Hall in Osaka, a performance captured on Live In Japan, an even greater rarity in their catalog as it was only issued in that country, in 1975. There's never been an official live album by the duo issued in the US.
Live At The Palladium contained a 15-minute medley of their hits, in a show featuring their A-list band including guitarist Tony Peluso, who was on hand to reprise his famous solo on "Goodbye To Love." In 2012, journalist Ian Tasker, who was at one of the shows, reminisced about it in The Guardian newspaper.
Close to perfection
"What they served up was about as close to perfection as pop music can get," he wrote. "Karen Carpenter's voice was surely one of pop music's finest, and her effortlessly warm and velvety voice was a revelation as she and the band went through 'Close To You,' 'Only Yesterday,' and 'Rainy Days and Mondays.'"
The set, and the album, also included a George Gershwin medley showcasing Karen on drums, taking in "Strike Up The Band," "S'Wonderful" and "Fascinatin' Rhythm." Richard Addinsell's "Warsaw Concerto" was followed by a version of Cole Porter's "From This Moment On."
The album debuted at its No.28 peak in the UK, but it's a record remembered with great fondness by their millions of admirers. uDiscover Music reader Geoff Ward has a particular reason to recall it with affection. "I was Karen's driver on that UK tour that included the Palladium," he told us. "She was one lovely lady. I have some lovely memories of her and of taking her mum and dad to my boss's restaurant."
Listen to the best of the Carpenters on Apple Music and Spotify.