Gold: Tony Hadley's Best Of The 80s
Spandau Ballet frontman Tony Hadley compiles an exclusive Best Of The 80s mix for uDiscover Music – with a few surprises along the way!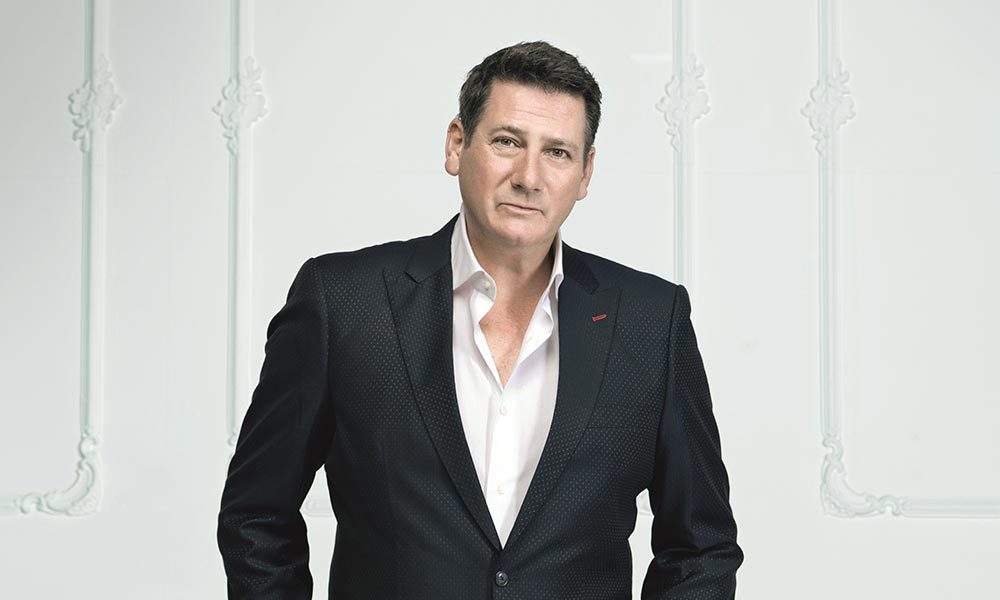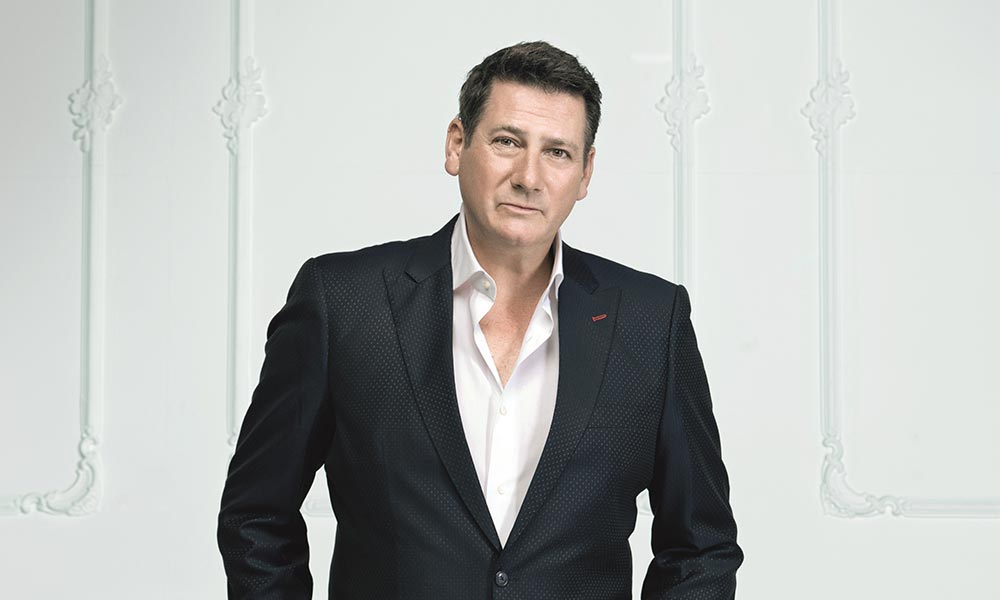 As former frontman of Spandau Ballet and host of Absolute Radio's Tony Hadley's 80s Party, Tony Hadley is an authority on all things 80s. But though he made his name with the New Romantic icons he's most associated with, Hadley's own favourite 80s tracks are an eclectic mix of hard rock, pop and soul classics.
Hadley has compiled a Best Of The 80s playlist exclusively for uDiscover Music, and told us exactly why these songs made the grade. Listen to some of his memories from the time – including hanging out with Def Leppard and trying to get the gossip from Belinda Carlisle – and check out his picks, below.
What a song. When that guitar riff comes in, you can't help but stand up and get your air guitar out. It's just awesome. This is one of my favourite songs.
Guns N' Roses - Sweet Child O' Mine (Official Music Video)
'You Spin Me Round (Like A Record)': Dead Or Alive
This actually takes me back to Ireland, when Spandau were writing and rehearsing the Through The Barricades album. It was a massive hit at the time. What a great, great record – I remember all the clubs were playing it at the time.
Dead Or Alive - You Spin Me Round (Like a Record) (Official Video)
'One Vision': Queen
One of my favourite bands. I had the good pleasure to have known Freddie Mercury and the rest of the boys. Nice bunch of guys – Freddie was fantastic, and also gave me a lot of advice as a young singer. I always thought he was a terrific, lovely, lovely man.
Queen - One Vision (Extended) 1985 [Official Video]
'We Didn't Start The Fire': Billy Joel
When I first heard this, I just thought: what an absolute genius, lyrically. Amazing lyrics. To reference all those things in one song is incredible. I think the production is amazing – and that Billy Joel can go from singing a ballad to something like this. He's just such a great artist.
Billy Joel - We Didn't Start the Fire (Official Video)
'Animal': Def Leppard
The Hysteria album is still one of my favourites. Joe Elliott and the boys – we were in Ireland together, living in Dublin, and we all watched Spinal Tap together one night when it had just come out… Spandau Ballet laughed a lot more than they did. That's all I can say!
Def Leppard - Animal (Official Lyric Video)
'The Chauffeur': Duran Duran
I'm a big fan of Duran's. I always liked their ingenuity – they're never afraid to try different things. 'The Chauffeur' wasn't a single, but it was fantastic, a great use of electronic music. Also, my sister-in-law was in the video, dressed in a bodice and everything, which was quite interesting.
Duran Duran - The Chauffeur (Official Music Video)
'Fairytale Of New York': The Pogues & Kirsty MacColl
Kirsty MacColl was a lovely, lovely girl, great voice, really characterful – and of course you couldn't mistake Shane's voice. Just a brilliant, brilliant song.
The Pogues - Fairytale Of New York (Official Video)
'Vienna': Ultravox
I've always been a massive fan of Ultravox's, even before they were well known. I saw them at the Rainbow Theatre in about '78, supporting Eddie And The Hot Rods, and I remember being totally, totally knocked out by the sound and by John Foxx as the lead singer – he was an incredible frontman. He left to do other bits and pieces, and then Midge Ure replaced him. He was in The Rich Kids, who I saw at The Nashville when I was in The Makers, and he was also in Slick. (I'll remind him about that!) But then he became the lead singer of Ultravox. When they released 'Vienna' I was just stunned. The production was amazing. What a great track.
Ultravox - Vienna (Official Music Video)
'Fade To Grey': Visage
This is really a homage to my old mate Steve Strange, who was pretty much responsible, in a lot of ways, for what happened in the late 70s and early 80s with the New Romantic thing: the Blitz club, Billy's, and that whole kind of fashion and music explosion. Steve would be the guy who stood at the door of the Blitz saying, "You can come in, you can't come in." And he was very discerning as well. A lovely, lovely man and very sadly missed.
'Going Underground': The Jam
What a fantastic band. I remember I saw their gig the night they signed to Polydor in the Hope And Anchor on Upper Street – the sweaty Hope And Anchor. It's still a pub but it's not actually a rock club anymore. The Jam's 'Going Underground' is quite a dark song, actually – lyrically pretty tough. Paul Weller did a great job there.
The Jam - Going Underground
'Kids In America': Kim Wilde
This song is just so much fun, it's got so much energy in it, and Kim Wilde looks a million dollars in the video.
'We Close Our Eyes': Go West
I absolutely love it. My old mates Go West: Pete and Rick, we've been friends for many, many years now. We were on the Chrysalis label together and I've always liked their stuff.
'The Look Of Love': ABC
Trevor Horn produced the album that this was taken from, and I've had the good pleasure to work with him in the past. What a phenomenal album – super production and strings. You put this record on and it still sounds fantastic to this day.
'The Power Of Love': Huey Lewis And The News
We were on the same label when we were young. I've never met Huey Lewis, but he's meant to be a top bloke. He looks like a top bloke – the sort of guy you'd go down the pub and get absolutely smashed with. Check out another of their songs, 'Jacob's Ladder', written by Bruce Hornsby, I believe.
'She Sells Sanctuary': The Cult
I remember when I first heard this, I was so knocked out by Ian Astbury's voice. Great production, great songs – a brilliant, brilliant band. I'd love to see them live.
'Wherever I Lay My Hat (That's My Home)': Paul Young
I'm a massive fan of singers, obviously, and I'm always looking for voices that stand out – I don't want anything to sound generic. Paul just has a stunning voice. You put the record on and you know instantly it's him.
Paul Young - Wherever I Lay My Hat (That's My Home)
'Maneater': Daryl Hall And John Oates
What incredible songwriters Daryl Hall and John Oates are – and what an incredible voice Daryl Hall has. And they're really nice guys. If you ever get a chance, check out Live From Daryl's House, on the internet. All these different guest singers go down to his ranch, wherever it is – it's just fantastic.
Daryl Hall & John Oates - Maneater (Official Video)
'Heaven Is A Place On Earth': Belinda Carlisle
A bit like Sandie Shaw, Belinda never wears any shoes on stage, so she always comes on barefoot. And I love The Go-Go's. Those girls can tell you some stories. Every time I meet Belinda I'm going: "Come on, tell me – give me some rock stories, Belinda. You've got some." And she says, "Oh no, I was never like that." Belinda Carlisle – yes you were!
'She Drives Me Crazy': Fine Young Cannibals
This song always brings back memories of my son Tom, who's nearly 32 now. He's six foot six and looks like a GQ model – and he's going to be really embarrassed if he ever sees this. He used to do the dance to this when he was a kid, and certainly at the time it was one of his favourite songs.
'I Think We're Alone Now': Tiffany
I loved the dance! I thought it was brilliant. There was a great club in New York that I went to a few years ago called the Canal Room. They used to do this 80s night and had a live band on stage that were just awesome. The amazing thing about it was the club was full of 18-, 19-, 20-year-old kids going mental to all these 80s songs, which just blew me away, really. And when they played Tiffany's 'I Think We're Alone Now', the girls at the front were all doing the dance that she did.
Tiffany - I Think We're Alone Now (Official Music Video)
'To Cut A Long Story Short': Spandau Ballet
I wouldn't be doing what I'm still doing now if it wasn't for Spandau Ballet and 1980. In 1980 we were lucky enough to sign a deal with Chrysalis Records, and our very first record was 'To Cut A Long Story Short'. And in those days, unlike today, bands would progress. You'd move up the chart slowly – and if you got a Top 50, that was considered to be great on your first release. And this song went to No.5. Top Of The Pops was a massive influence on records in those days, and the song slowly went up the charts and we got to No.5 with our debut single.
Spandau Ballet - To Cut A Long Story Short (HD Remastered)
'Let's Dance': David Bowie
If you ever get a chance, read Nile Rodgers' book, it's fascinating. Talk about someone who came from a real struggling background in America – to achieve what he achieved is amazing. It's really interesting because, on this particular song, David Bowie needed a hit, and he said to Nile Rodgers, "I've got this song…" By all accounts it sounded like a folk song and David just played it on acoustic guitar. So the melody was there, but it was much slower. Nile Rodgers said, "David, trust me: give me this song, let me do my thing and I'll give you a hit record." And he bloody well did.
David Bowie - Let's Dance (Official Video)
Follow the 80s Classic Hits playlist for more decade-defining 80s songs.
Format:
UK English