'Stay Awake': Hal Willner's Eclectic Tribute to the Disney Songbook
Produced by the late Hal Willner, 'Stay Awake: Various Interpretations of Music from Vintage Disney Films' remains a spellbinding listen.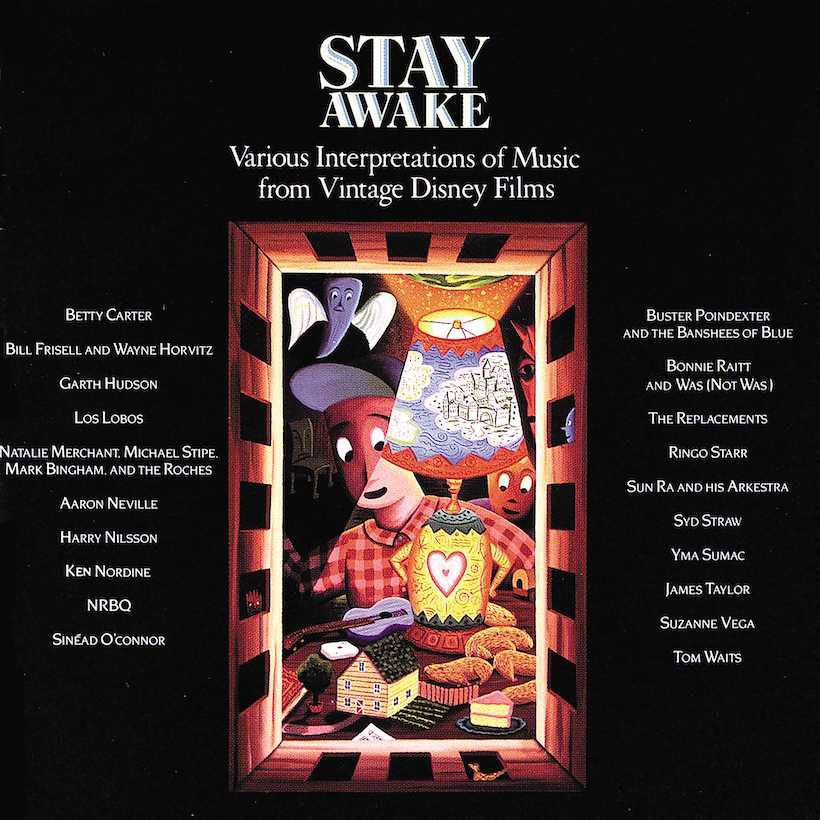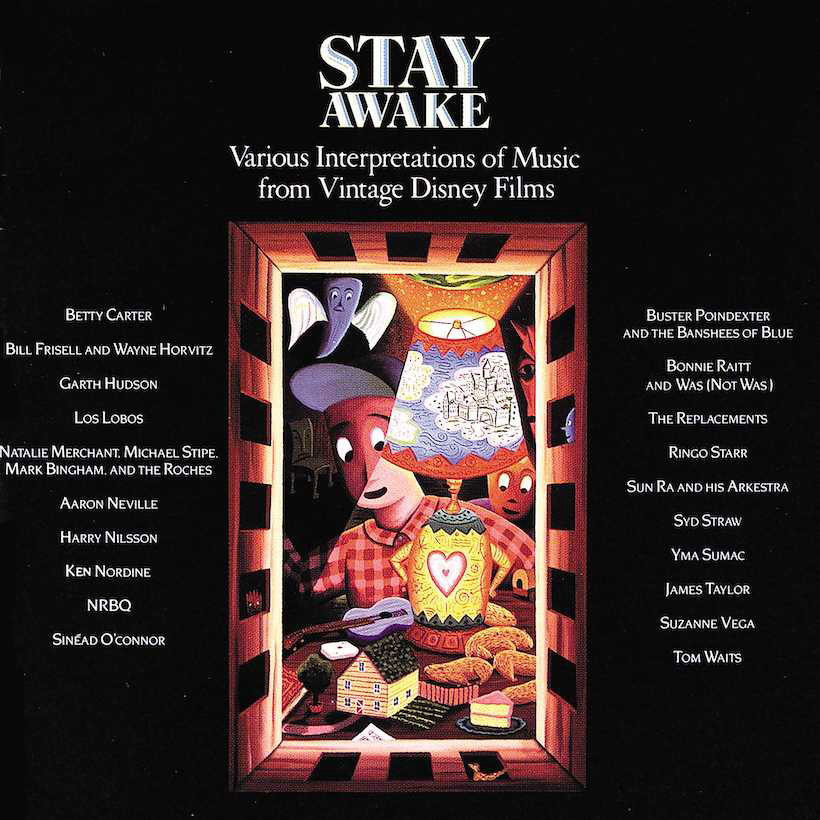 Music has always been a linchpin of Disney films. Virtually every production released by The Walt Disney Company, from Snow White and the Seven Dwarves to Frozen II, hinges on a song. Some are joyous, and others are sorrowful. Some are showstopping numbers, replete with dazzling displays of sound and colour, and others are quiet and heartrending, imparting wishes and dreams that could come true with the wave of a magic wand. These songs are imprinted in the brains of millions, if not billions of people. The late Hal Willner understood that, and that's why, decades after its release, Stay Awake: Various Interpretations of Music from Vintage Disney Films remains such a spellbinding listen.
Listen to Stay Awake: Various Interpretations of Music from Vintage Disney Films on Apple Music and Spotify.
Reinterpretations of Disney songs are almost as old as the songs themselves – Snow White's 'Someday My Prince Will Come' became something of a jazz standard, while millennial pop acts like Miley Cyrus and the Baha Men appeared on the Disneymania series. But Stay Awake (released in 1988) features some of the most radical reinterpretations of all.
Willner, who passed away in 2020, began his career as a producer in the mid-1970s, sitting in on a Sun Ra studio session in 1974 and assisting producer Joel Dorn on records by Leon Redbone and The Neville Brothers before working with a wide cast of musicians that included Lou Reed, Lucinda Williams and Marianne Faithfull. He also joined Saturday Night Live as music producer in 1980, overseeing music for the sketches. But Willner was best known for the many tribute albums and concerts he curated and produced, assembling all-star rosters to cover the songs of Kurt Weill, Leonard Cohen, Tim Buckley and others.
Musical eclecticism
Even if you know nothing about Willner, a quick glance at the Stay Awake's tracklist offers insight into his eclecticism. The performers include jazz guitarist Bill Frisell, R.E.M. frontman Michael Stipe and Tex-Mex rockers Los Lobos – and that's just on the opener, one of five medleys on the album. The same goes for the chosen music. Save for the closing 'Pinocchio Medley (Do You See the Noses Growing)', there's rarely a clear rhyme or reason to what Willner combines: one medley zigzags from Mary Poppins to Snow White to 101 Dalmatians to Dumbo.
Opening Medley ("I'm Getting Wet And I Don't Care At All")
Thrilling and unexpected directions
"Zigzag" also sums up the approaches the musicians take to their songs, which often go in thrilling and unexpected directions. In the hands of Tom Waits, patron saint of Beat poets and barflies alike, 'Heigh Ho (The Dwarf's Marching Song)' sounds like it was recorded through a wall and performed with whatever Waits could scrounge from a junkyard. Erstwhile New York Dolls frontman Buster Poindexter struts and purrs his way through his campy, calypso-inflected take on 'Castle in Spain', while Aaron Neville and Betty Carter offer jazzy, soulfully sung renditions of 'Mickey Mouse March' and 'I'm Wishing'. The best song of all might be Harry Nilsson's 'Zip-a-Dee-Doo-Dah', arranged by Van Dyke Parks, which somehow brings together zydeco and Brian Wilson-indebted psychedelic pop.
Medley Five ("Technicolor Pachyderms")
The more faithful versions offer no shortage of pleasures either. Bonnie Raitt – backed by Was (Not Was) – and Sun Ra play things straight with a pair of Dumbo classics: Raitt's take on 'Baby Mine' is bluesy and glossy, while Ra and his Arkestra don't quite launch 'Pink Elephants on Parade' into the cosmos (but certainly make it fun to listen to). The Jungle Book's King Louie and Baloo would approve of Los Lobos' swinging version of 'I Wan'na Be Like You (The Monkey Song)', and it's hard to imagine anyone disapproving of James Taylor's 'Second Star to the Right' or Ringo Starr and Herb Alpert's 'When You Wish Upon a Star'. And 'Blue Shadows on the Trail', originally performed by country legend Roy Rogers in Melody Time, receives a gorgeous cover courtesy of music industry journeywoman Syd Straw.
A mind like a mixtape
On paper, this kind of musical potpourri shouldn't work: Post-punk renegades shouldn't cover songs written for children – by The Walt Disney Company, no less – just as vocal trios, college rock icons and jazz producers shouldn't be able to find common ground in the studio. And yet, Stay Awake not only works, it plays like a soundtrack to an anthology film, à la Fantasia or Melody Time. It works because of the medleys, as well as Bill Frisell and Wayne Horvitz' jazzy interludes, which help create a sense of cohesion and movement.
It doesn't hurt that the performers clearly adore these songs. Their covers either tap into why they're so beloved or inject them with their own admirable idiosyncrasies – sometimes both at once. Finally, it all works because of Hal Willner, who not only brought all those performers together, but knew how to turn their contributions into something as musically diverse as it is entertaining.
Pinocchio Medley ("Do You See The Noses Growing?")
Willner had a mind like a mixtape, and it showed in every project he had a hand in, from his compilations of sea shanties to his brief turn as music coordinator for influential music show Sunday Night. It's easy to imagine him talking his friends' ears off about music: If you like that, then you'll love this – you've got to check these guys out. It's that encyclopaedic knowledge, that boundless enthusiasm for music, that made him such a talented producer and an insightful listener. It might have "Disney" in its full title, but Stay Awake feels as much, if not more, like a Willner production than a Disney one, and it does the most important thing that a tribute album has to do: it reminds us why we all fell in love with these songs in the first place.
Stay Awake Various Interpretations of Music from Vintage Disney Films can be bought here.