Louis Armstrong's 'West End Blues,' The Day Jazz Changed Forever
It was June 28, 1928, when Louis Armstrong and the Hot Five recorded one of the landmark recordings of the 20th century.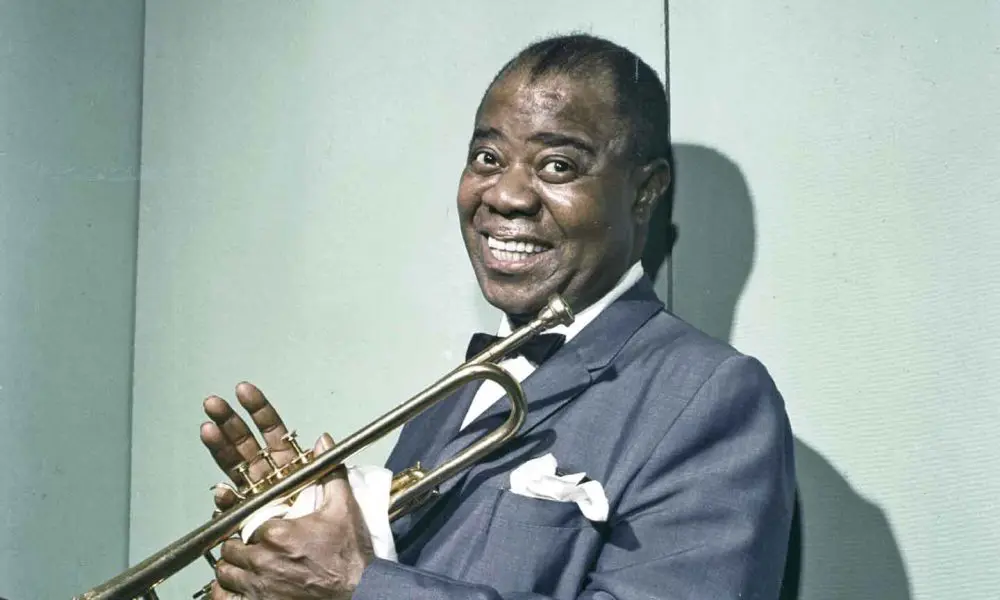 For many people, everything that is great about music and jazz and Louis Armstrong came together on June 28, 1928. It was on this day that the Hot Five recorded what is one of the landmark recordings of the 20th century: "West End Blues."
It was cut on the second day of three consecutive days of recording by the Hot Five, and it's likely that after finishing up playing at the Sunset Café in the early hours, Louis stayed up, had some breakfast, and then headed over to OKeh's studio in Chicago with pianist Earl Hines, trombonist Fred Robinson, clarinetist Jimmy Strong, Mancy Carr (banjo) and drummer Zutty Singleton. This was a different group of musicians than had played at the last Hot Five session back in December 1927.
"Earl Hines, he was surprised when the record came out on the market, 'cause he brought it to my house, you know, we'd forgotten we'd recorded it."
It is doubtful whether the old Hot Five, and certainly Lil Armstrong (Louis's estranged wife), could have pulled off "West End Blues"; Hines, in particular, is the perfect piano foil for Louis. They had been playing "West End Blues" at the Savoy Ballroom, so they were simply transferring their nighttime work to a record. Not that it was a case of one-take performance. There were a number of attempts needed to perfect it, including one in which Singleton drops a cymbal.
"Papa Joe" (King Oliver) wrote "West End Blues," and it was he, along with his Dixie Syncopators that originally recorded a few weeks before Louis did his thing. Louis's mentor's version lacks all the fire of the Hot Five and cannot match the dexterity of Louis opening cadenzas. Among those who tried, and failed, to better the Hot Five are Kid Ory, Cootie Williams Rug Cutters, Zach Whyte & His Chocolate Beau Brummels, and Jelly Roll Morton, on whose record the trumpet part was played by a clarinet. (The sound of a clarinet is what inspired Louis's trumpet playing.)
The only version that comes close to pulling it off is Charlie Barnet's Orchestra in 1944; he turned the tune into an almost completely different piece with a swinging big band arrangement. Not even Louis could outdo his 1928 version, despite recording "West End Blues" several more times in the course of his career, as well as playing it countless times in concert for the remainder of his life.
"Once you get a certain solo that fit in the tune, and that's it, keep it!"
In case you are wondering, the song has nothing to do with London's "West End" but refers instead to the westernmost point of Lake Pontchartrain in Orleans Parish, Louisiana. In the early part of the 20th century, it was a bustling summer resort with live music, dance pavilions, and seafood restaurants where the folks from New Orleans would escape to and bathe in order to avoid the city's stifling heat.
Listen to "West End Blues" and other classic cuts on Louis Armstrong – The Complete Decca Singles 1935-1946, a 136-track digital compilation available to buy here.