'Funky Kingston': Toots and the Maytals' Classic Collection
An immediate critical smash, the album set Toots Hibbert on a path to international acclaim as one of reggae's greatest artists.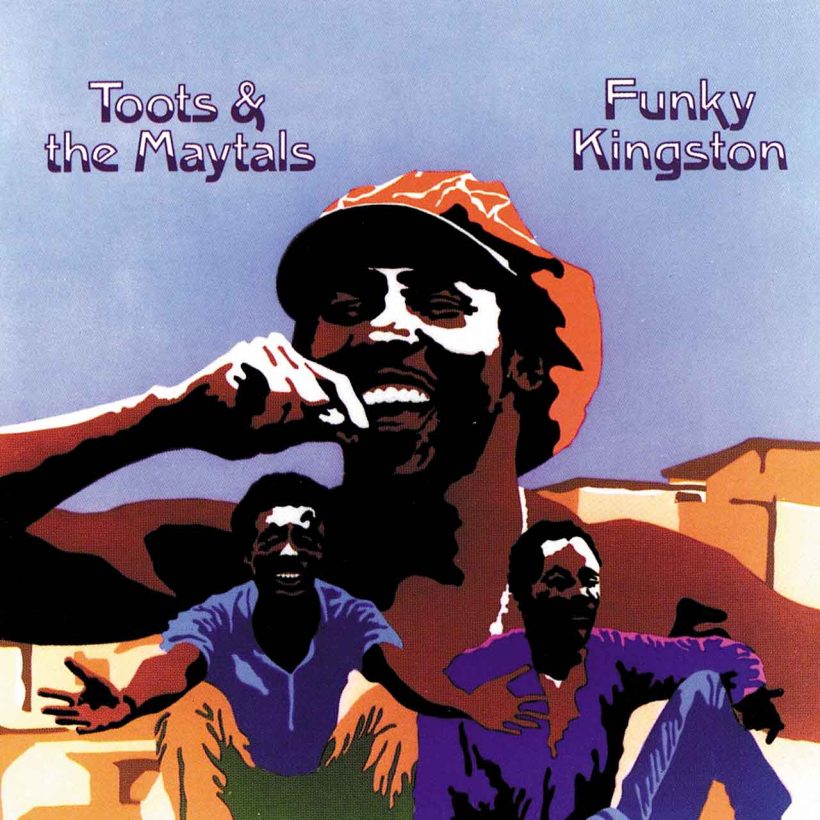 Infused with a soulful, revivalist fervor apropos for the son of a Seventh-day Adventist preacher man (and preacher woman), Frederick "Toots" Hibbert's vocals are a wonder. Timbre-wise reminiscent of Otis Redding, his impassioned delivery is often barely contained by his recordings with Raleigh Gordon and Jerry Matthias in the Maytals, the finest of which are amongst Jamaican music's most beloved. Theirs was a malleable, gospel-styled raucousness – one equally applicable to an expression of faith ("Six and Seven Books of Moses") as scenes from a country wedding ("Sweet and Dandy") or a tale of incarceration (Toots's rueful autobiographical account of being busted for weed and doing a year's time, "54-46 Was My Number"). The Maytals' magnetism was even wonderfully dramatized by a cameo in reggae's cinematic milestone The Harder They Come, in a scene in which Jimmy Cliff's country boy-turned-outlaw character, "Ivan," is mesmerized by the trio in a recording studio.
So it should have been no surprise when Island Records boss Chris Blackwell, fresh off breaking Bob Marley globally, turned his marketing savvy to Toots. But where Blackwell employed a notoriously heavy hand (via overdubbing, remixing etc.) on Marley and the Wailers' US debut, 1973's Catch a Fire, Toots and the Maytals' inaugural US release, 1975's Funky Kingston, is shrewdly a more laissez-faire affair. "No restrictive music sheets on this," the original LP's liner notes preemptively declare, "just funky music right down to the grass roots…" Barring the occasional relatively benign studio embellishment (horns here, a backing choir to accentuate the trio's gospel leanings there), Funky Kingston keeps its word.
Listen to Toots and the Maytals' Funky Kingston now.
Technically a compilation, it cherry picks the strongest material from two non-US releases – peculiarly, a 1973 album with the same name, and 1974's In the Dark – and adds on the classic 1969 protest single "Pressure Drop." The resulting 11-track LP hits all its desired marks. As an authentic representation of the Maytals' everyman appeal, the opening "Time Tough" articulates the challenges of the sufferah class, while "Pomp and Pride" and "In the Dark" evangelize self-worth in the face of these challenges.
As an accessible crossover vehicle for the reggae neophyte, the irresistibly tight title track and cover of the 60s frat rock staple "Louie Louie" organically absorb funk and R&B's influences. But as a showcase for Toots's gifts as an interpreter, it shines brightest. A gentle ballad, "Love Is Gonna Let Me Down," exemplifies his stylistic kinship with the US soul tradition. A version of John Denver's "Country Road" – lyrically tailored to celebrate "West Jamaica" in a nod to Toots's own rural roots – is joyous. An immediate critical smash, the album set Toots on a path to international acclaim as one of reggae's greatest artists.
Hibbert would pass away in September 2020 at age 77. But as early as ten years prior, he was already assessing his legacy, telling Rolling Stone: "A hundred years from now, my songs will be played, because it is logical words that people can relate to." Funky Kingston is but one enduring illustration of this truth.