Ireland's Culture Is Embedded In U2's Musical DNA
To truly understand U2, you need to understand Ireland.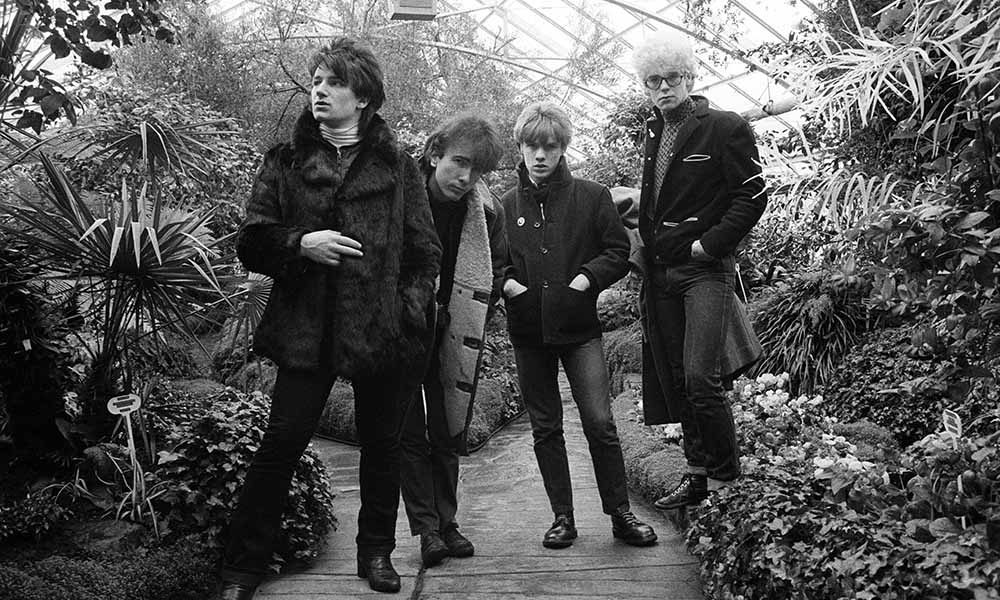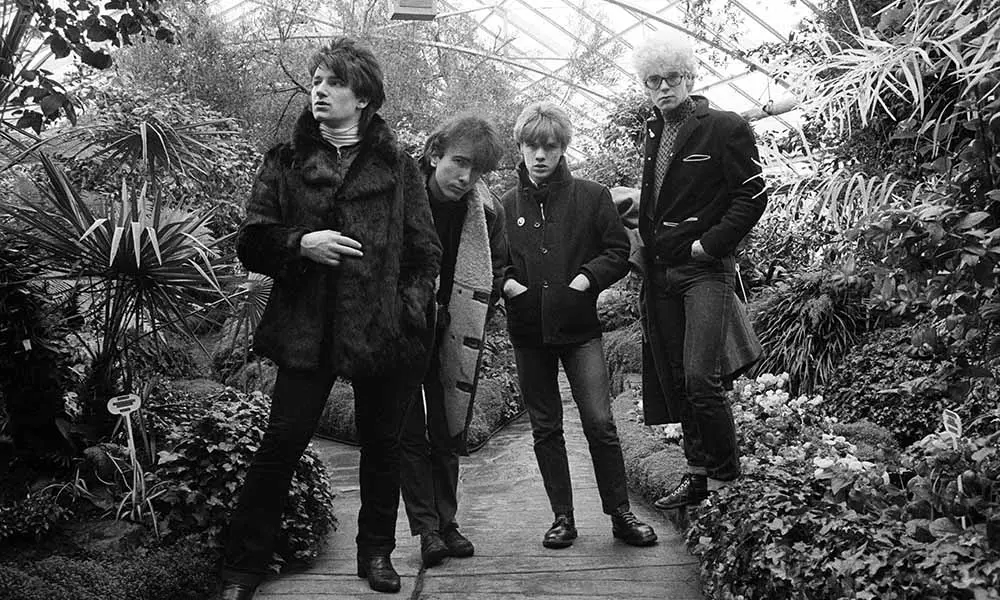 From the very beginning, understanding a bit about Ireland has been crucial to understanding a lot about U2. Whether it was including an Irish language track on their debut album ("An Cat Dubh") to featuring Uilleann pipes ("Tomorrow" on 1981's October) or singing directly about the Northern Irish conflict ("Sunday Bloody Sunday," on 1983's War), U2 has never shied away from celebrating their Irish heritage. What's made group so impressive, though, is that – even as they became one of the biggest rock bands in the world – they've continued to hold on to their green passports, with themes throughout their two most recent albums, 2014's Songs of Innocence and 2017's Songs of Experience placing them firmly on Irish soil.
U2 - Fire (Live On BBC Top Of The Pops / 20th August 1981)
Early on, Bono understood how important Ireland was to U2's music. "The plan is that if we have to leave it will only be for a while. It's basically that we feel the group has to be thrown into different circumstances if it's going to be stimulated, if it's going to change. It would be very easy to stay here, but we'll go – and we have to come back," Bono told New Musical Express in 1980. Even as the group solidified its love of the United States with 1987's The Joshua Tree, they couldn't help but set two songs from the album in Dublin and Belfast ("Running to Stand Still" and "Where the Streets Have No Name," respectively).
Listen to the best U2 songs on Apple Music and Spotify.
Inner conflict, skittish experimentation, and European-level existential crises took precedence for much of the 90s, but from 2000's All That You Can't Leave Behind onward, the band (all four of which were now in their 40s, or quickly approaching it) refocused their attention on where they came from and not where they might be going. "Kite" references not only Bono's failed attempt at father-daughter bonding, but also the imminent death of his father. The lyrics of "Peace on Earth," meanwhile, are directly inspired by the 1998 Omagh bombing in Northern Ireland.
The 2009 album No Line on the Horizon also honed in on inherently private matters but from a geo-cultural aspect the really deep dives into their past – the ones they needed oxygen tanks for – began with 2014's Songs of Innocence. As a themed album, with its targets of growing up in Ireland, of home, heart, and hurt, it's U2's most singularly personal work, with a lyrical consistency unique to the band's catalogue. "It's us trying to figure out why we wanted to be in a band in the first place," Bono informed The Irish Times in wake of the album's release, "the relationships around the band and our first journeys – geographically, spiritually and sexually."
Virtually every song on Innocence alludes to a past event. "The Miracle (of Joey Ramone)" refers to seeing The Ramones in 1978 at a cinema in a Dublin suburb; "Raised by Wolves" is about coordinated bombings that occurred in 1974 in Dublin and Monaghan town; "Cedarwood Road" directly references the street where Bono grew up ("you can't return to where you never left"); on "The Crystal Ballroom," Bono recalls a Dublin city center venue (McGonagles) where U2 gigged in their infancy, and where his parents dated and danced. "I just love the retreat of Dublin and Ireland," the U2 lead singer told Michka Assayas in the 2005 book Bono on Bono. "It has given me the best of both worlds, to go out and play at being a star… But then, when I want my other life back, I get it in Dublin."
U2 - The Miracle (Of Joey Ramone)
Surprising to many, Innocence brought fresh perspectives from a long-established rock band that had no qualms addressing, quite explicitly, their beginnings. If Innocence dealt with life, the living of and through it, 2017's Songs of Experience was infused with mortality. Pairing the albums made perfect sense. It was a completion of sorts from the intent and cover of Boy to the objectives and covers of Innocence (U2's drummer Larry Mullen Jr embracing his son, Elvis) and Experience (Bono's son, Eli, holding hands with Edge's daughter, Sian). Family, friendship, parents, children, love, loss, life, death, violence, tenderness: all are explored, interwoven, interconnected, articulated.
The join-the-dots approach of the twinned albums made even more sense via the accompanying live shows, which displayed a considered, vulnerable and bare approach for any rock act to take – let alone a band of U2's stature. The band's circular journey from cherubic teenagers to wiser, more lined men has been squared, and at all points along the way Ireland was there, as ingrained and distinct as a tattoo.
Listen to the best U2 songs on Apple Music and Spotify.