'Woman To Woman': Beverley Craven, Judie Tzuke and Julia Fordham Get Personal
Containing new songs, re-recordings and dizzying beautiful singing, 'Woman To Woman' finds three beloved singer-songwriters working in complete harmony.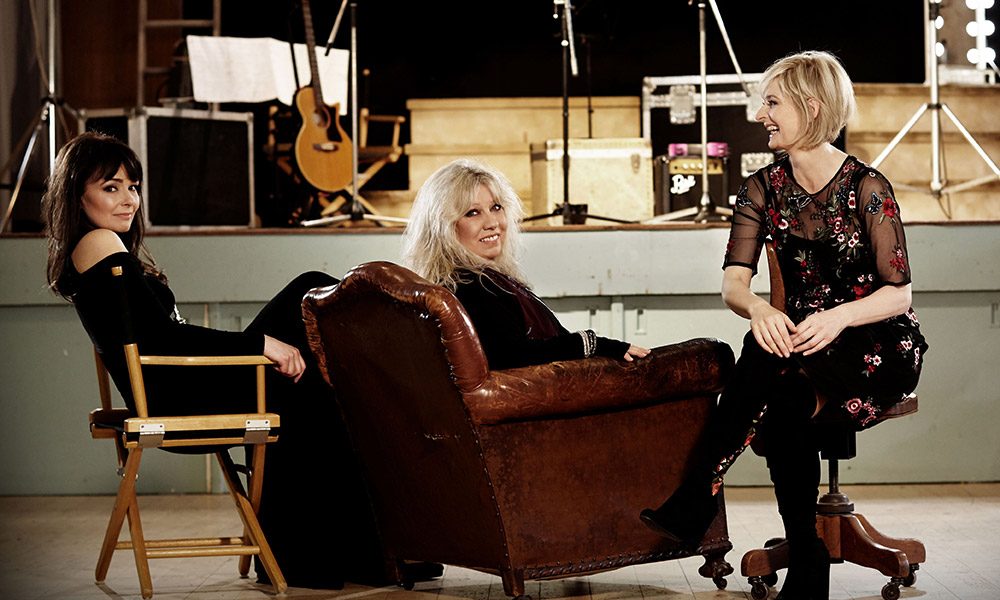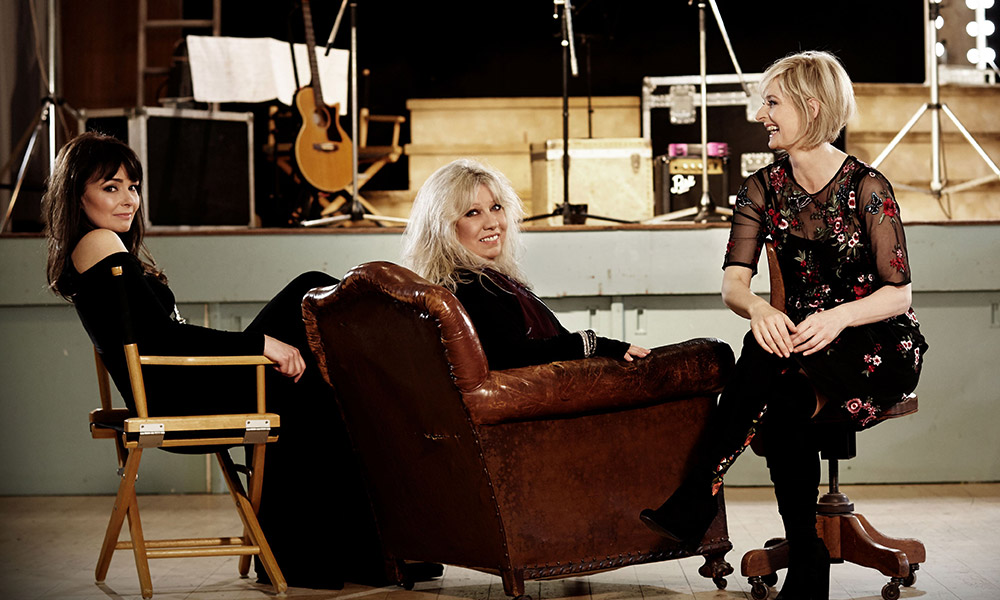 Beverley Craven, Judie Tzuke and Julia Fordham are three of Britain's most beloved singer-songwriters. Between them, they have racked up nearly 40 studio albums, sold millions of records and soundtracked virtually the entire human emotional experience. Their personas are imprinted in popular culture: Beverley Craven, heavily pregnant, accepting Best British Newcomer at the 1992 Brit Awards; Julia Fordham, upside down and in black-and-white, on the cover of her astonishing debut album; and Judie Tzuke's 'Stay With Me Till Dawn', haunting its way out of late-night radio in 1979. On 25 October 2018, they released an album together, Woman To Woman, containing new songs, cross-pollinated re-recordings, and dizzyingly beautiful harmonies.
In relaxed mood, they told the story of their fascinating alliance, and how they felt about preparing to tour this new material.
Judie Tzuke: Both of the other ladies were very aware of my music, and felt like they had been – and this is their words, not mine – inspired in some way by my career.
Beverley Craven: I'm a massive fan of Judie Tzuke, and I have been since I was a teenager. Her and Kate Bush were my biggest influences. I'm very familiar with the I Am The Phoenix and Welcome To The Cruise albums.
Julia Fordham: Judie's Welcome To The Cruise album – there were a couple of songs on there that were hugely influential on me.
Tzuke: I met Beverley five years ago at a charity fashion coat walk. I met Julia because she came to one of my gigs about three years ago. And then we did a writing retreat, where I met her again very briefly. We did the Graham Norton show, on radio, and we started talking properly. We realised we all felt like we knew each other.
Fordham: Beverley, it was her idea to do the tour.
Craven: It was a bloody good idea of mine!
Fordham: And I felt very strongly that we would need an album, because I had this intuition that there was this sound waiting to happen.
Craven: I initially thought, Oh for gawd's sake. I really don't want to do this album, because I haven't been feeling creative for a long time. I thought, What am I going to do? I did a cover of a Julia Fordham song ['Where Does The Time Go?'], and a Judie Tzuke song ['Bring The Rain'], because I wasn't feeling creative. But that kind of got me back on the horse.
Judie Tzuke, Beverley Craven & Julia Fordham - 'Safe'
Fordham: It's thrilling for me, on this album, that Beverley Craven has done an absolutely stellar reggae version of my song 'Where Does The Time Go?'. I wrote that on my 21st birthday. Because when I told my mum and dad that I didn't want to go to college, that I wanted to be a singer-songwriter, they said, "That's ridiculous. We'll give you till you're 21, and if that hasn't worked out you should get a proper job." And so when I was 21, I was like, "Nothing's happened!" and I wrote that song. Ironically it was that, and 'Happy Ever After', that secured my record deal.
Craven: At the time 'Promise Me' was released [which Julia Fordham sings a version of on the CD edition of Woman To Woman], the charts were still quite electro-pop. And so to be so acoustic, and old-fashioned, I was a bit out of sync with everything else that was going on. But it is important to be different.
Tzuke: We recorded 'For You', which was one of my earliest songs, and it is a fantastic opportunity to redo it now so more people can hear it. It was my first proper single. I did have one out before, but the record company I was with went bankrupt the day that my single came out – not that that was my fault! But I've always been very attached to 'For You'. I don't think I've actually learned how to be a proper grown-up. I shouldn't feel all those insecurities and all that sensitivity. But those things I've always been, and I still am.
Fordham: I have three brand new songs on this record. I have what I think is a particularly strong song, 'A Photo Every Christmas'. The three of us had been talking, saying, "We should do a Christmas record," and I was like, "I've got a song with Christmas in it." I wrote it as a true story. I sang it and both Beverley and Judie cried.
Craven: I sat at the piano one day, and I said to Julia, "I have got this idea, what do you think?" I played a song to her, and she cried. And then I played it to Judie, and she cried as well. So I thought, OK, I'll record this one! That's my one original song on the album, which is 'Let It Be Me'. It's a song about my daughter. As a mother, you really do feel the pain of your child: whether they're ill, or having their heart broken for the first time. Then in the second verse, it comes round to me, and realising that feeling is all part of living, and if you're flatlining in your life, and not feeling anything, then you're not really living.
Fordham: Judie's songs ['Safe' and 'If (When You Go)'] are perfect vehicles for our three-part harmonies.
Judie Tzuke, Beverley Craven & Julia Fordham - 'If (When You Go)'
Craven: I had tended to shy away from that three-part harmony thing because I've always preferred the 'oohs' and the 'ahhhs', if I'm honest. Atmospheric stuff. Call me old-fashioned! But the blend is extraordinary.
Fordham: I think that it's a really delicious slice of cake, the sound that we're making.
Tzuke: We didn't have to force anything, which made the album possible, really.
Craven [on touring together]: Everything is very different from how it was! You used to just get a bunch of musicians in a room, rehearse up the set, and then go out. And now you've got clicks, and syncing to a screen, and god knows what.
Tzuke: I am very nervous about being on stage in any shape or form. But I'm excited.
Craven: We're all very excited about doing it. So it is eclipsing all of the s__t that I'm going through at the moment [Beverley is recovering from major cancer surgery]. I'm 55 now, so I guess you don't bounce back as quickly the older you get. But I'm feeling pretty positive.
Tzuke: I had cancer but they managed to take it out. It hadn't spread. I've been fighting five years now, and this is my fifth year. Beverley is amazing, and she's inspirational, and if I do get cancer back again I hope I deal with it as pragmatically as she is.
Fordham: The three of us, we've all continued fighting the good fight. Because it is a bit of a swim upstream.
Craven: I think we feel a sense of relief that we found each other and we're going out on tour together. We have each other now, because it's a lonely old existence as an artist. It really is. It's very isolating. And after the shows, we can sit down and have a good old chat about everything
Tzuke: We've all been in our own little worlds for the last 30 years or whatever. It's a really refreshing thing to talk to someone else who has had the same experiences.
Fordham: To be able to put that sound across this record, and inject it with the flavour of this new blend, has been really thrilling artistically.
Tzuke: I hate the word "journey", but the last year and a half really has been quite remarkable.
Format:
UK English