Foxy Brown
Lyrically deadly with a flow as cold as the winter streets of New York she was raised on, Foxy will go down as one of the most honest, controversial and sexually explicit rappers to have ever laid her vocals on wax.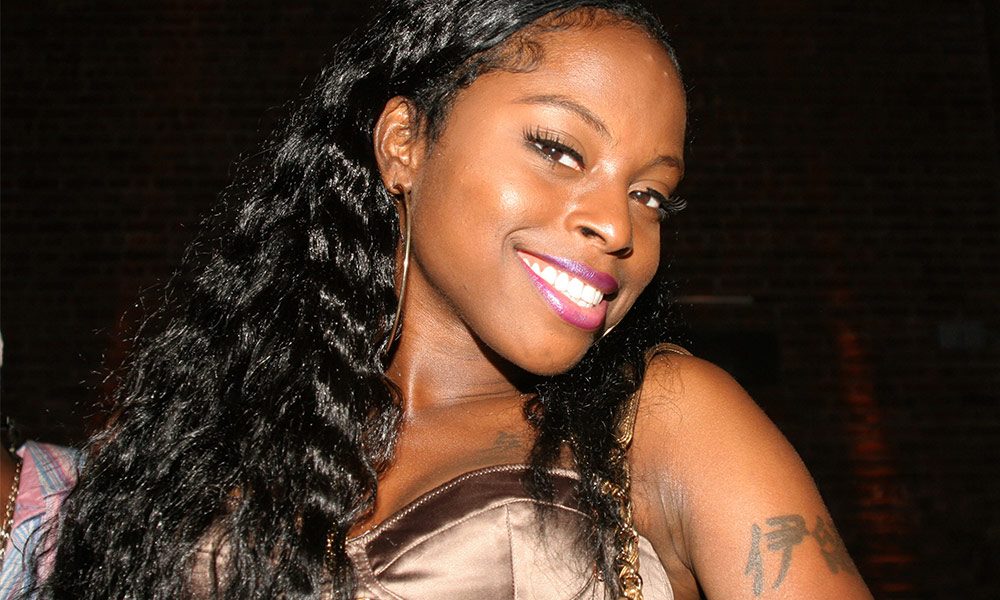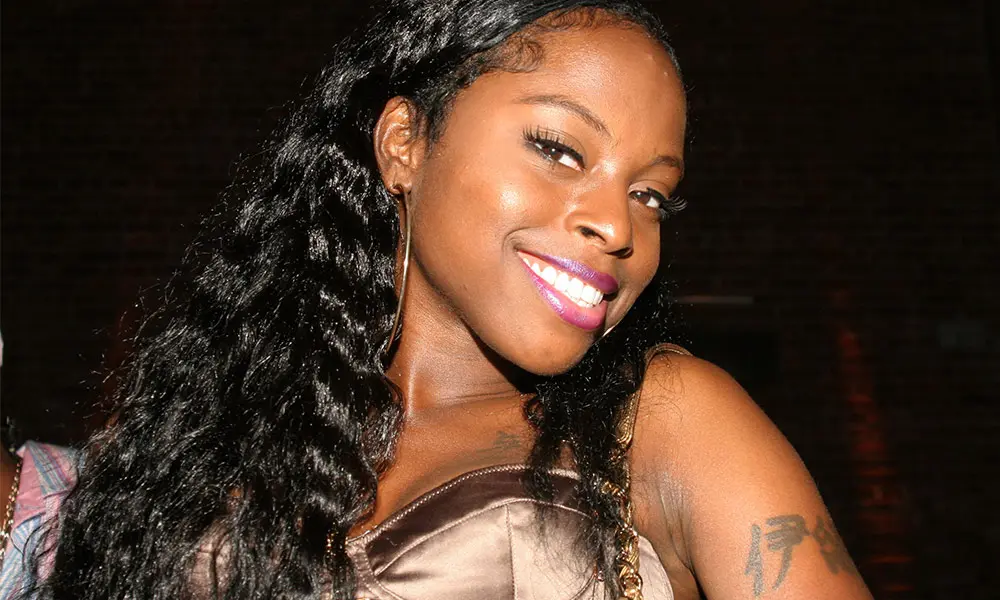 A conversation discussing who the most talented female MCs in Hip Hop have been is never a true conversation without the mention of Foxy Brown. Lyrically deadly with a flow as cold as the winter streets of New York she was raised on, Foxy will go down as one of the most honest, controversial and sexually explicit rappers to have ever laid her vocals on wax. She is the true personification of a Hip Hop diva.
Park Slope, Brooklyn-born Inga DeCarlo Fung Marchand kicked her rap career off on a world stage on LL Cool J's 1995 combative posse cut 'I Shot Ya (Remix)'. Before that though she was noticed at the age of 14. Signed to Capitol Records for a brief stint going by the name Big Shorty, she soon thereafter changed her name to AKA and was eventually dropped from the label. Not wanting to give up, she was turned down by Sean "Puffy" Combs, who at the time was a rising producer on the scene, before landing a slot on LL Cool J's call to lyrical arms.
Having known one another for a while from around the way in Brooklyn, Tone (of production team Trackmasters) convinced Chris Lighty of Violator Management to put Foxy on a track they were working on for LL's Mr. Smith album. Time to show and prove fearlessly she excelled. Spitting, "Four carats, the ice rocks, pussy banging like Versace locs pops/ On a creep, on the light raw ass cheeks/ I'm sexing raw dog without protection, disease-infested/ Italiano got the Lucciano," the rumour is that everybody in the studio at the time the verse was recorded ran out of the room screaming at how dope it was. It was at this point that "the Ill Na Na wit the slanted eyes" was born.
Easily having the best verse on 'Who Shot Ya', and on a track dominated by male testosterone thanks to the likes Keith Murray, Prodigy of Mobb Deep, Fat Joe and of course LL Cool J himself, Foxy passed her rep test with flying colours and went on to be the new go-to-girl in Hip Hop. Going on to feature alongside Jay Z on his street smash 'Ain't No Nigga', as well as Case on 'Touch Me, Tease Me' with Mary J. Blige, a bidding war ensued for the teenage rap sensation which eventually landed her a deal at Def Jam Records.
Releasing her debut album Ill Na Na in November of 1996, Foxy was instantly heralded and criticised for promoting and setting back women's sexual rights, turning heads and the tables in the process. Rhapsodising about her three loves – fashion, sex, and the mafia – all three dominated the album's rhetoric. With an assured delivery, her superficial fixations throughout Ill Na Na were intriguingly seductive. With the majority of the album laced with Trackmasters production, the music had a contemporary edge with a sleek and sexy soundscape. Charismatically independent, as if she were a heroine straight from the pages of a James Bond novel, the album delivered on all fronts selling over a million copies with cameos from Prodigy, Nas, Snoop Dogg, and AZ, and popular singles 'I'll Be' and 'Get Me Home' (with Blackstreet).
Historically in rap, any rapper worth more than a couple of singles has always had a rivalry; someone they're compared to. A rap nemesis if you will. 2Pac had Biggie. Nas had Jay Z. For Foxy Brown, it was Lil' Kim. Once the best of friends, both living in the Clinton Hill section of Brooklyn and talking on the phone regularly, things just went sour. "We always had a pact," Foxy said in an interview with Danyel Smith for VIBE Magazine. Each agreed to help the other whilst both were associated with Lance "Un" Rivera's Unlimited Management (known most notably for his work with Cam'ron and The Notorious B.I.G.).
With Kim by Biggie's side and Foxy by Jay Z's side – Foxy has always referred to Jay as the Clyde to her Bonnie – lyrical shots soon began to ring out for the former friends. While Kim took various shots at Foxy on her sophomore album The Notorious K.I.M., on the Capone-N-Noreaga war cry 'Bang Bang' Foxy's direct attack at Kim would eventually lead to a physical altercation between the rapstresses camps outside the Hot 97 studios in Manhattan featuring 21 gunshots and leaving one man wounded. Lil' Kim would eventually serve a one-year prison sentence for perjury regarding the shooting.
It turns out that Foxy has Kim to thank for her introduction into The Firm, a mafioso rap group also featuring Nas, AZ, and Nature (after replacing ousted member Cormega). Calling Foxy, Kim told her that she had AZ on the other line wanting her to spit for him. After hearing her, AZ set up a meet and the rest is history. Produced by Dr Dre, the one and only album they put together as a group was 1997's The Album. Going platinum the concept album served as a mafia black-tie affair speaking on fictional tales of mafia ties and cartel deals.
Going on to release her sophomore effort in 1998, Chyna Doll proved to be even more sexed-up (just take a look at the video for 'Hot Spot' for evidence of this) to the point of being referred to as "audio pornography" by various media outlets. Entering the U.S. album charts at number one, which made Foxy the first female rapper to achieve this, it soon plummeted at a rapid rate. Not as appealing as Ill Na Na, the album still had its moments. The Mia X and Gangsta Boo assisted 'BWA' (an abbreviation for Bitches With Attitude) was an all-out rap attack proving that male rappers weren't the only ones who could push hardcore rhymes. Taking it down south, 'Ride (Down South)', featuring 8Ball & MJG, Juvenile and Too $hort, stepped away from the familiar commercial New York sound dominating rap at the time in favour of the dirty south bounce soon to boss the airwaves – as a visionary she caught the wave before it hit the shore.
2001 saw Foxy's third and final album on Def Jam hit stores. Titled Broken Silence, it still embraced her love of all things materialistic (evident on 'Fallin"and "Bout My Paper') yet it also offered a dose musical experimentation upon which the album would be critically acclaimed. Trying her hand at reggae, her single 'Oh Yeah', which sampled Toots & The Maytals '54-46 Was My Number', was a club smash and added to Broken Silence being her most adventurous offering to date, dipping in and out of exotic sounds and eastern influences. Putting her life on wax, her passionate apologies on 'The Letter' with Ron Isley is by far her most compelling and honest moment to date. Considered by some as a thinly veiled suicide note, the BK rapper apologises to her mother and her brothers Gavin and Anton. Musically touching, the strong evidence of her family values has never rang truer. Not just honest about her family she even discusses her defunct relationship with Dogg Pound rapper Kurupt on 'Saddest Day' with Wayne Wonder on vocals.
Since her third album, Foxy Brown has gone through more than her fair share of controversies. Besides being in trouble with the law for everything from assaulting someone with a Blackberry resulting in her then later violating the order of protection bestowed upon her to crashing a car whilst driving without a license, she also lost her hearing in May 2005 for a year until she had an operation that restored it back to normal.
In 2008 she released an album/mixtape by the name Brooklyn's Don Diva on Black Rose/Koch Records. Originally to be released years earlier prior to the release of Black Roses, the album she began working on in 2004 that was supposed to drop on Def Jam after resigning to them when Jay Z took over as President of the label, it has still not yet materialised, neither has her Ill Na Na 2: The Fever album she was also working on.
With everything from rapping, modelling, and acting – she was originally reading to be the girlfriend of Willy Beaman in the Oliver Stone movie Any Given Sunday when Diddy was trying for the role of Beaman before Jamie Foxx was hired, Foxy Brown is, without doubt, one of the few female rappers that really made a dent in the male-dominated sport of lyricism. Able to hold her own with the boys, and deal with her fair share of industry beefs, and not only with Lil' Kim – Queen Latifah, Queen Pen and Jackie O were on Foxy's hit list at one point – her might and independence took her to the highest highs but even the strongest characters have break down moments, and for Foxy she's experienced her lowest lows. Having been quiet for a while, let's hope she can find her way once again because as talented as she is she deserves a second bite at the cherry.
Words: Will "ill Will" Lavin
Format:
UK English