Louis Armstrong & Ella Fitzgerald – Ella And Louis (1956)
Louis Armstrong & Ella Fitzgerald, along with the Oscar Peterson Trio, recorded this jazz gem of an album in 1956 for Verve Records in Los Angeles.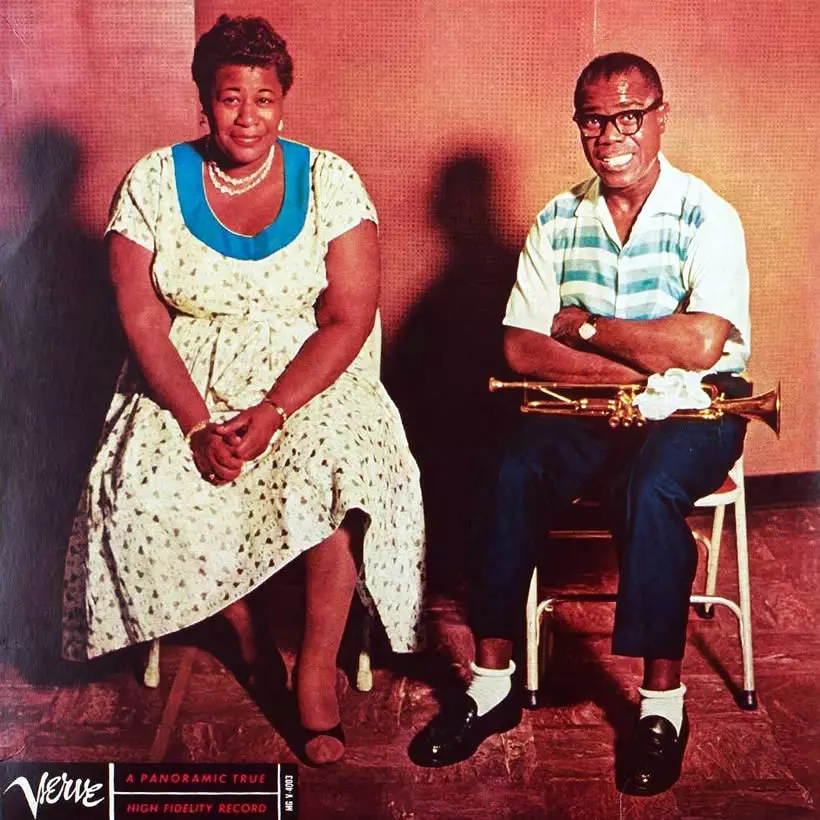 The evening before recording this album, on 16 August 1956, both Louis Armstrong and Ella Fitzgerald appeared in an all-star concert that also featured Art Tatum and Oscar Peterson, which was recorded for an album entitled Live At The Hollywood Bowl.
The following day, the two singers, along with the Oscar Peterson Trio – Oscar on piano, with Herb Ellis (guitar), Ray Brown (bass) and Buddy Rich (drums) – were in a Los Angeles studio to record this gem of an album, which became Ella And Louis. With no time for rehearsals, the songs were all set in each singer's key to make it easier, but this in no way affects the seamless brilliance of the performances.
Another challenge for "Pops" was the fact that the material was not his normal repertoire, meaning he had to learn things on the fly in the studio. Again, there's no hint of any issues, which all goes to highlight Armstrong's innate musical ability.
The warmth of their Ella and Louis' vocals is a joy to behold, as you can hear on 'Cheek To Cheek', 'Moonlight In Vermont' and 'The Nearness Of You'. At the end of the year, Ella And Louis was at No.1 on the Billboard Jazz Best Seller list as well as making No.12 on the mainstream chart.
Ella And Louis Track Listing:
Side One
1. Can't We Be Friends? 3:47
2. Isn't This a Lovely Day? 6:16
3. Moonlight in Vermont 3:42
4. They Can't Take That Away from Me 4:39
5. Under a Blanket of Blue 4:18
6. Tenderly 5:10
Side Two
1. A Foggy Day 4:32
2. Stars Fell on Alabama 3:34
3. Cheek to Cheek 5:53
4. The Nearness of You 5:42
5. April in Paris 6:33
Album Credits:
Recorded: August 1956
Studio: Capitol, Los Angeles
Label: Verve Records
Producer: Norman Granz
Musicians:
Louis Armstrong – vocals, trumpet
Ella Fitzgerald – vocals
Oscar Peterson – piano
Ray Brown – bass
Herb Ellis – guitar
Buddy Rich – drums
Louis Armstrong: Discover The Stories Behind The Albums...