The All-American Rejects
Tyson Ritter and Nick Wheeler leapt into our hearts with their outstanding debut album, the self-titled The All-American Rejects.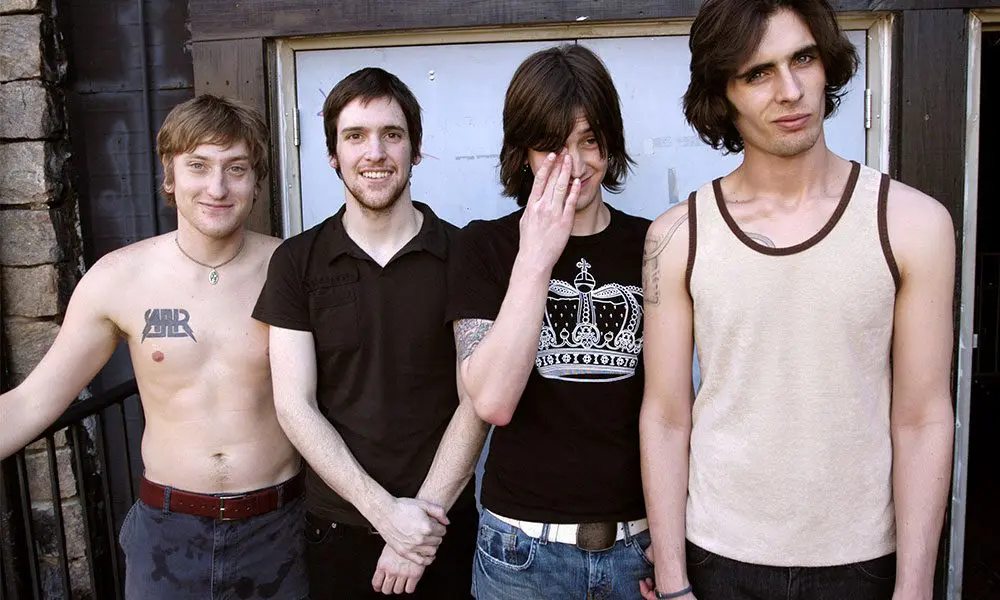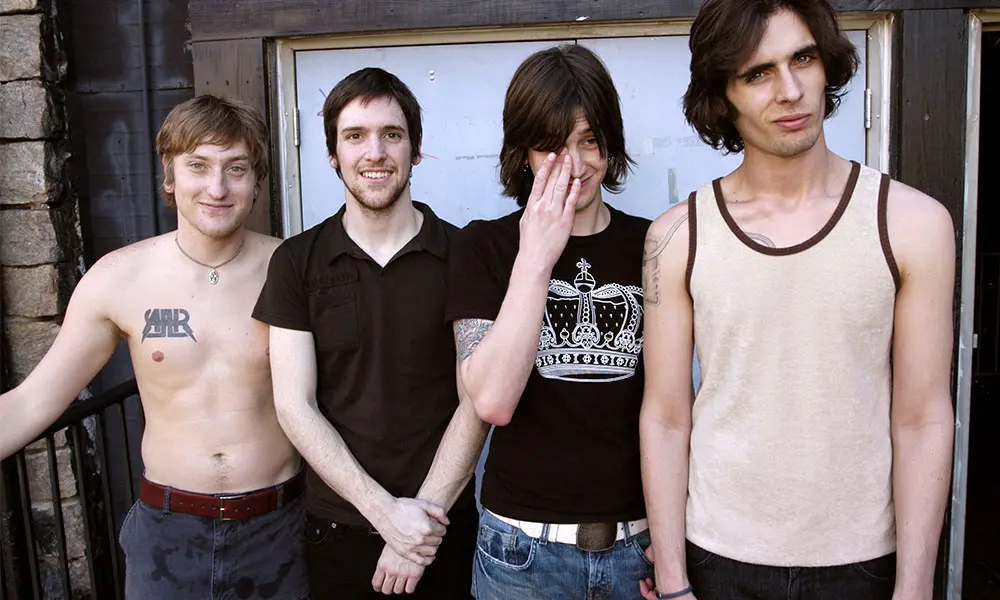 Tyson Ritter and Nick Wheeler leapt into our hearts with their outstanding debut album, the self-titled The All-American Rejects. Once that landed with a power-pop thump in 2002 it was obvious that this duo, later augmented by Mike Kennerty and Chris Gaylor, had all the ingredients – sharp writing, memorable melodies, superb harmonies – plus the X factor of flash and fun that translates across boundaries and contributes to worldwide sales exceeding 10 million albums. Not quite what you might expect from an outfit rooted in an Oklahoma high school, the sounds they create combine fabulous old school pop-punk with organic instrumentation but still keep an eye open for happening mixers – check their Flatline EP where Dj Skrillex, Jeff Bhasker and Tyler Johnson get stuck into the grooves – and other unusual side trips. Renowned for their visual ideas and compelling videos these All-Americans have struck remarkable hits on single smashes like "It Ends Tonight", "Move Along" and "Gives You Hell". Their UK popularity has grown exponentially. The 2012 disc Kids in the Street is a firm favourite in these parts.
Ritter is proving to be a fine thespian as well as a dynamic rock frontman, with key roles in the Brian Wilson biopic Love & Mercy and the recent Miss You Already, a Best Female Friends comedy-drama with a sting in the tale. With his model good looks, musical acumen and extensive charisma Ritter is destined for great things and the essential band are blessed with an equally contagious appeal that has withstood split rumours – cue heartbroken fans – and looks set to endure as new material is mooted. We loved discovering them and guess you will too…
The All-American Rejects formed in Stillwater, Oklahoma in 1999 although Tyson Ritter and Nick Wheeler had already bumped shoulders at a club. Bonds forged a demo called All-American Rejects was completed with original guitarist Jesse Tabish. The self-released Same Girl, New Songs EP was hand-delivered at early gigs and is now incredibly rare and sought after.
Signed to DreamWorks in late 2002 the self-titled Doghouse label debut whipped up a storm. Catchy, up-tempo material and occasional gusts of emo on downtime hit the mark with some reviewers comparing them to early Who and Beach Boys, though The Cars, Weezer and Replacements could be more pertinent reference points. Certainly, key songs "Swing, Swing", "The Last Song" and "Time Stands Still" kicked through the FM static and the recipe – cars, girls, angst and redemption struck a chord with their natural audience meaning that live shows became good-natured riots.
Lead single off the second album Move Along was "Dirty Little Secret", an escape from small-town blues that gives Green Day a run for their considerable money. Growing up in public and doing it fast did them no harm though and the album was a genuine breakthrough notching up double platinum. Howard Benson's skilful production was vital in coaxing the best out of Ritter, Wheeler and new boys Kennerty and Gaylor. The title cut and "It Ends Tonight" have anthemic qualities and crossover charm. Try the International version for an acoustic version of "Night Drive" and the UK bonus track edition, "Eyelash Wishes". Or, to hear them striding over the boards then hear the iTunes deluxe edition where you get five hits played live at the Wiltern, that lovely art deco theatre on Wilshire Blvd, Los Angeles.
The esteemed Eric Valentine was called up to produce When the World Comes Down (2008) whose lead-off single "Gives You Hell" is their most successful release to date – 4xPlatinum and 4 million happy customers. They recorded this important song at George Lucas's Skywalker ranch and made the main disc at Barefoot Recording. Decamping to remoter parts of North America in order to escape unwanted influences Ritter and Wheeler emerged with twelve fabulous items. "Another Heart Calls" features The Pierces and orchestration by Deborah Lurie and is one of the best things they've ever done: mainstream for sure but with bags of energy and an irresistible melody. Fans couldn't get enough of this but not too worry: the iTunes/International deluxe edition, UK, Best Buy, Australian, Japanese and US bonus tracks versions offer various demos, live and remixed pieces and extra computer content to keep you entertained.
Following a sequence of Remixes EPs the boys returned to the studio for Kids in the Street, this time working with Greg Wells (Adele, Katy Perry, OneRepublic, Mike etc.). Writing on the piano Ritter constructed All-American Rejects' most ambitious set to date and managed to escape the constraints of teen pop cliché on the authentically bouncy "Beekeeper's Daughter" – with its touch of high camp – the growing pains of "Kids in the Street" itself and the highlight piece "Heartbeat Slowing Down", a sublime alternative to their norm with Mika's angelic pipes filtering through the atmospheric backdrop.
Having teased the fan base via his personal Twitter account it seems fair to say that a new track, "Into My Heart", is about to drop and rumours of the next album – working title Calypso – are gathering momentum. The title song from the already mentioned movie Miss You Already could also be AAR's to claim: called "There's A Place" we can't wait to hear it. Patience, patience and meanwhile take the time to discover this fine young band.
Words: Max Bell
Format:
UK English