Bob Marley & The Wailers – Kaya
'Exodus' was still in the UK chart when its follow-up 'Kaya' was released, a testament to Bob Marley's phenomenal popularity and impressive work ethic.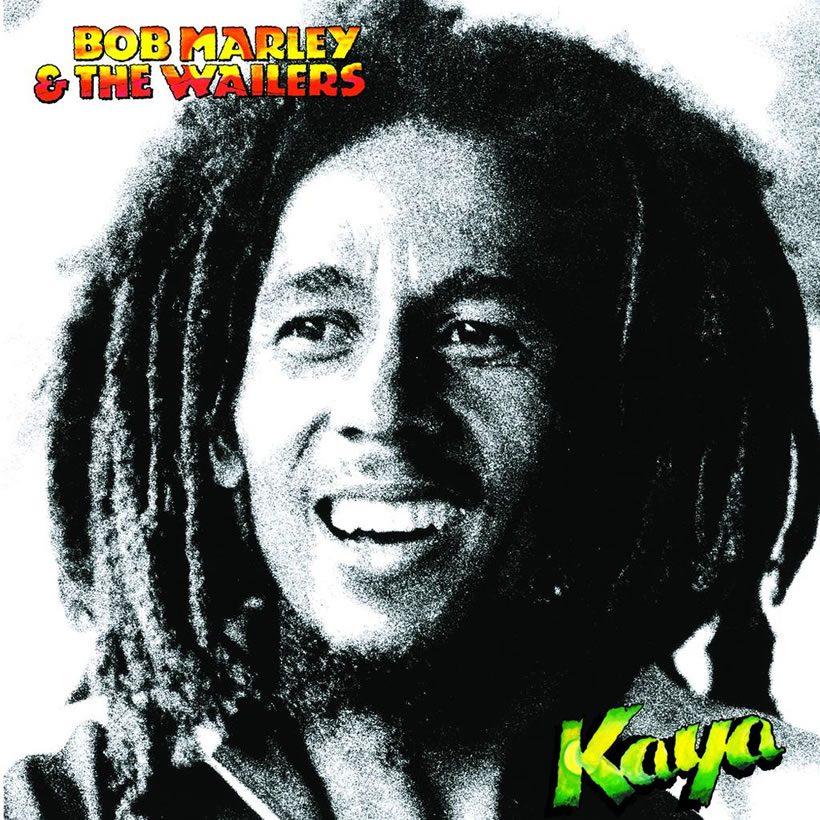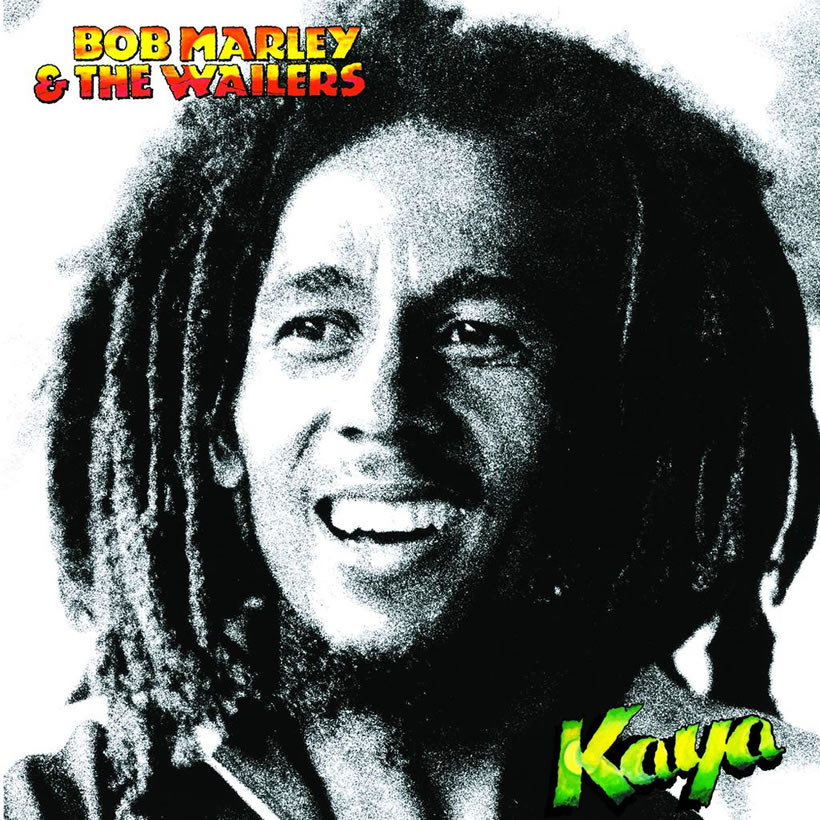 Exodus was still in the UK chart when its follow-up Kaya was released on March 23, 1978. This was a testament not only to Bob Marley's phenomenal popularity at this point but also to the man's impressive work ethic and his ability to shrug off a worsening health problem.
The toe injury which had forced Marley to cancel shows in 1977 was diagnosed as Acral Melanoma, a malignant skin cancer. Doctors in both London and Miami advised him to have his big toe amputated to prevent cancer from spreading, but Marley was reluctant to undergo an operation that, contrary to the principle of Rastafarianism, entailed "cutting the flesh." Eventually, in July 1977, he underwent a complicated medical procedure in Miami, had the cancerous tissue on the toe removed, and the affected area covered with a skin graft taken from his thigh. While the recommended amputation may have saved his life, this compromise measure would prove sadly ineffective in halting the progress of the disease in the long term.
On April 22, 1978, a month before the start of the Kaya world tour, Marley and the Wailers pulled off a gig of unique historical and political resonance when they headlined the One Love Peace Concert at the National Stadium in Kingston. The show marked the first time that Marley set foot in Jamaica since the Wailers' performance at the Smile Jamaica concert, two days after he had narrowly escaped being shot dead in December 1976. The band's return to its homeland was hardly any less stressful since the concert had been organized, in large part, to defuse a bitter political battle between the People's National Party led by Michael Manley and the Jamaican Labour Party led by Edward Seaga, which had spilled out of the legislative assembly and on to the streets.
The deciding factor in convincing Marley to return to his homeland was a visit, in London, from Manley and Seaga, who both convinced Marley that the situation back home had vastly improved. Ensuring that this would become a public declaration, at the climax of the concert, during a performance of "Jamming," Marley brought the two political leaders on stage and joined their hands together in a symbolic gesture of forgiveness and fraternity. It was a brave and idealistic gesture that defused tensions, albeit only temporarily (the two organizers of the festival, who were each affiliated to the rival factions, were both murdered within two years).
Marley's significance as a figure of inspiration for the poor and dispossessed peoples of the world had by now grown out of all proportion to his status as a popular music performer. On June 15, two months after the One Love Peace Concert, he was presented with the Peace Medal of The Third World at the UN General Assembly in New York City. The distinction was bestowed on him by the Senegalese Youth Ambassador, Mohmmadu "Johnny" Seka, in formal recognition of Marley's courageous work in appealing for justice and peace during a time of political unrest in Jamaica. But it was clear that the singing star had become a figurehead and de facto spokesman for millions of disenfranchised men and women far beyond his Jamaican birthplace. This was particularly so in Africa, which Marley visited for the first time towards the end of 1978 when he traveled to Kenya and Ethiopia, the spiritual home of the Rastafari.
Be that as it may, Kaya, like Exodus before it, was recorded in London, during Marley's period of "exile" from Jamaica, and is often referred to as a sister album to Exodus. But the two collections could hardly have offered more of a contrast in tone. After the apocalyptic visions and majestic peaks of Exodus, the musical ambience of Kaya reflected a more peaceful and harmonious state of mind. "Kaya" is Jamaican street-slang for "dope" and an airy mood of gently-stoned benevolence radiated from the album's grooves, a vibe underlined by the picture of a ganja plant that graced the back-cover artwork.
While in London, Marley was arrested and charged with possession of cannabis. He appeared at Marylebone Magistrates Court on June 4, 1977, where he was found guilty and fined £50. (Later that night he did a raging, take-no-prisoners live show that is available as Live at the Rainbow.) Kaya was an eloquent riposte to the UK law enforcement agencies, whose sanctions had clearly not discouraged Marley from smoking the weed, a habit enshrined in his Rastafarian faith. "Excuse me while I light my spliff/Good God I gotta take a lift," he sang on the opening track "Easy Skanking," a song as relaxed as its title suggested. The album's title track "Kaya" was a new recording of a similarly chilled old song, in which Marley cheerfully declared himself "So high, I even touch the sky." The aura of contentment continued in "Satisfy my Soul" a horn-drenched arrangement of another old Wailers song, and even "Sun Is Shining" suggested a note of optimism – although the gloomy, minor-key feel of the song was decidedly at odds with the lyric.
The album's biggest hit, "Is This Love," was a suitably mellow take on a universal theme. It reached No.9 in the UK chart, a modest placing for a hit that was ubiquitous at the time and which has become a modern pop standard. Another love song, "She's Gone," was an amazing tune given a throwaway treatment, which remains one of Marley's most overlooked gems. As the album wound on through Side Two, darker clouds gathered on songs including the mysterious "Misty Morning," the heavily syncopated "Crisis" and the existential musing of "Running Away" which ended with a rough, distorted, stream-of-consciousness rap from Marley quite unlike his usual vocal delivery. The album closed with the unusual, folk-roots lilt of "Time Will Tell" and a more typically somber refrain: "Think you're in heaven but you're living in hell."
Kaya became Marley's highest-charting non-compilation album in the UK, where it peaked at No.4. Some critics at the time suggested that Marley had in some way sold out his hardcore political beliefs to produce an album of softer emotional hues, tailored for the mainstream market. But, as Marley told Hot Press magazine around the time of the album's release, "Me never like what politics really represent," adding that his new songs, "They not really move away from anything. 'Tis music. It can't be political all the while." On the subject of reworking old songs, he told the French publication Rock & Folk, "It's as if I understood them better than the first time. The first time is raw inspiration. The second time is comprehension… Songs evolve." Having re-worked "One Love," a song he'd originally written back in the ska days, Marley noted, "Musically, I had never felt it as good."