Isata Kanneh-Mason Explores 20th Century America On 'Summertime'
Isata Kanneh-Mason spoke to us about her diverse exploration of the musical landscape of 20th century America on her new album 'Summertime'.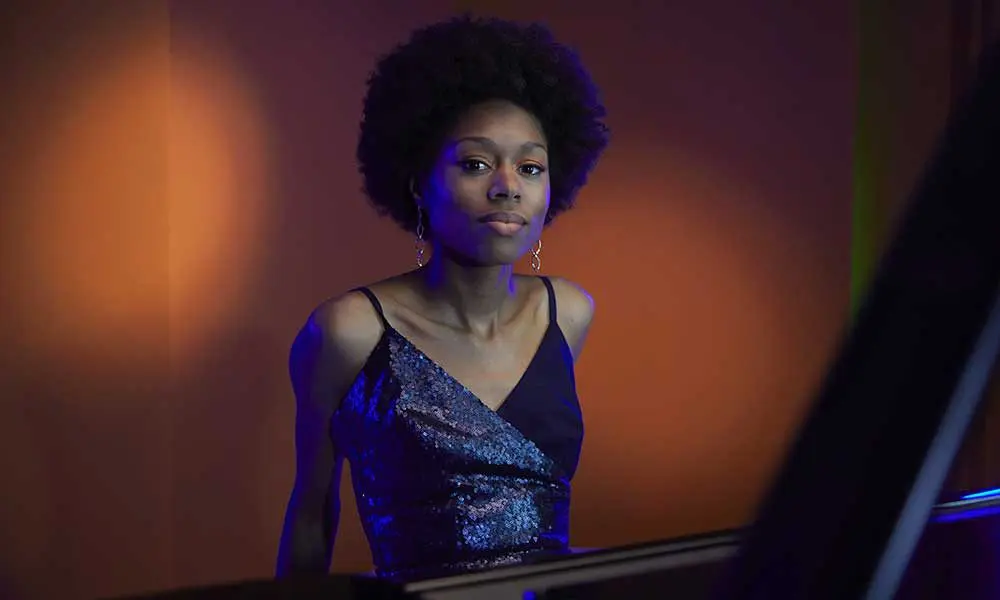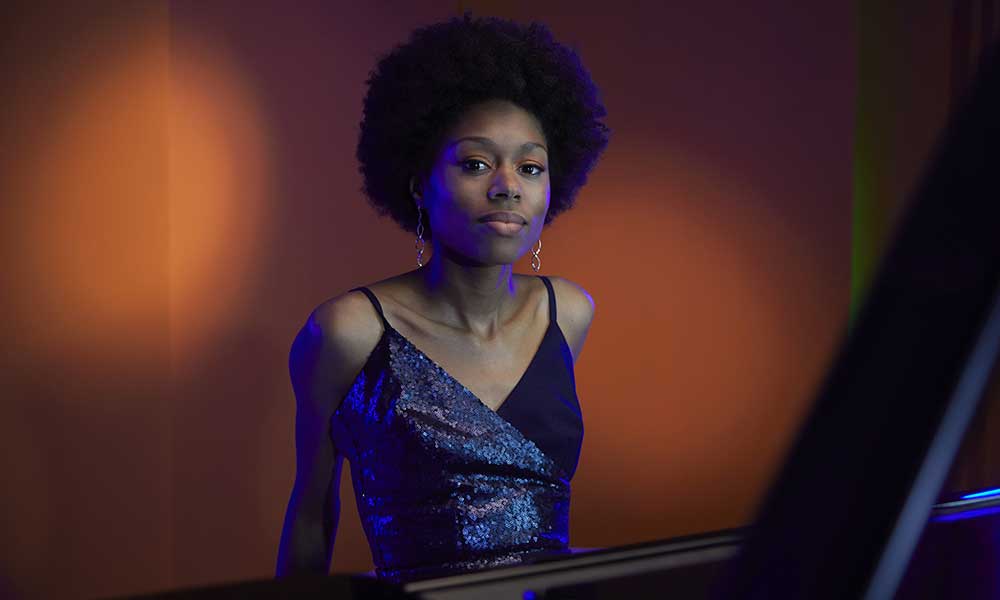 During the pandemic we've all had to spend too much time at home. Even so, Isata Kanneh-Mason is not happy to find she has locked herself out. We're talking today on what remains of her phone's battery while she waits for rescue. The power is whooshing by: Isata Kanneh-Mason is in considerable demand, not least because her new album, Summertime, was recently released and is making waves. She is soon to perform, too, at the BBC Proms, which is what summertime in London is usually all about.
Isata Kanneh-Mason - Summertime (album trailer)
BBC Proms performance
Isata Kanneh-Mason's only previous Prom was with her cellist brother, Sheku; it took place in last year's demanding circumstances, the Royal Albert Hall necessarily empty. The siblings gave a searing performance nonetheless. This time, with distancing restrictions dropped (at least for now), she and her ensemble of siblings and friends can hope to perform Saint-Saëns's Carnival of the Animals to a full house on 29 August 2021. "Even if there's only one person in the hall, that will be more than it was," Kanneh-Mason says, laughing. "The bar is low! I'm really looking forward to it. I think it's going to be so exciting."
"The concert is really all about the audience"
The lockdown, Isata Kanneh-Mason agrees, focused everyone's minds on what performing really means and what audiences and performers give to one other. "It's made me realise how the concert is really all about the audience," she says. "We loved doing the online concerts, mainly because that was the only way to connect with people at that time. But it just can't compare to a live concert. Since September, I've been lucky and a whole month has not passed in which I haven't done some kind of live concert, which is so, so good. I really need the audience to be there, otherwise, I find it very difficult to get into the zone and perform properly."
When the pandemic struck, the Kanneh-Mason family hunkered down together at their home in Nottingham. With all live performances abruptly cancelled, the seven siblings took to presenting early evening concerts online from their music room to keep themselves busy and in shape. That also helped to boost the spirits of those of us who logged on to hear them, day after day.
Not that this most celebrated of musical families was immune to cabin fever. "We were lucky because we have a garden. Also, our area is good for walking – so our daily walk would be two hours or so and we were able to get space from each other. But it was lovely," she emphasises, "because we had time together that we wouldn't have had otherwise for that long and with that intensity. There's always something good that comes out of everything."
Isata Kanneh-Mason's album Summertime
Another good thing is Isata Kanneh-Mason's Summertime album, a sun-filled collection of chiefly American music: Barber, Copland, Gershwin and Beach, plus a selection of the British composer Samuel Coleridge-Taylor's piano works, including three beautiful adaptations of American spirituals. Most of it she recorded in November, with the last sections in March – and as a solo pianist, social distancing in a recording studio is no problem at all.
Isata Kanneh-Mason - I Got Rhythm - Earl Wild (After George Gershwin)
It all started with Samuel Barber's Piano Sonata: "That was the central piece for me on the album," Kanneh-Mason says. "I just fell in love with it when I heard it, and wanted to play it. Then basically I built the rest of the album around it."
Samuel Barber's Piano Sonata is a large-scale work demanding tremendous virtuosity and flair, and Isata Kanneh-Mason sails through it as if on the crest of a wave: "There are pieces that take more time, and pieces that take less time, and the Barber definitely takes more. It's very contrapuntal, very polyphonic, with loads going on technically and musically. I was pleased to have time to go into the detail – you need to assimilate it and to get it really clear in your memory, because the harmony is also quite complicated."
"Generally I was choosing pieces that I loved"
Deciding on a theme for the programme, she thought at first she would concentrate purely on American music. "But that is a broad spectrum, with many different styles. First of all, I thought, Barber, Copland and Gershwin are composers who relate to each other, and then I just started listening around. I loved Samuel Coleridge-Taylor already and thought that would give a different dimension to the album. Generally I was choosing pieces that I loved, that would complement the other works, or that had been recommended to me."
The Coleridge-Taylor pieces connect her to a composer some of whose background, mingled from Britain and Sierra Leone, the Kanneh-Mason siblings share. "I was really happy when I first discovered Samuel Coleridge-Taylor and found out about his heritage, but I like his music anyway and I love his versions of these spirituals," she says. "They're beautiful and add something different to the album."
Coleridge-Taylor: Sometimes I Feel Like a Motherless Child
Presenting music by composers of colour, Isata Kanneh-Mason says, is not a pressure: "It feels more like a responsibility, and I don't think the responsibility is just mine. There are possibilities for everyone to represent all kinds of music, but it is the case that someone has to start, and many people have already started. Personally, in my position, it's easier to see and feel these things, because they affect me more directly, and it's therefore easier to say that I want to bring this into the world a bit more often. I think I ultimately want to get to a place where it doesn't feel like this responsibility falls disproportionately on my shoulders, and where it becomes just a natural part of the common repertoire that people play."
As long as concert seasons can go ahead in the forthcoming months, she has plenty of exciting projects up her sleeve: a focus on the music of the Jamaican composer Eleanor Alberga and a major tour of 22 concerts in the European Concert Hall Organisation (ECHO) Rising Stars programme. Even if Isata Kanneh-Mason can't unlock her own front door just yet, there's no doubt that she holds the key to her audience's hearts.
Isata Kanneh-Mason's album Summertime can be bought here.
---
Format:
UK English