Decca Classics' Summer Party Celebrates Artistry And 90th Anniversary
Decca Classics celebrated a stellar year in classical music and 90th anniversary with artists including Renée Fleming, MILOŠ and Isata Kanneh-Mason.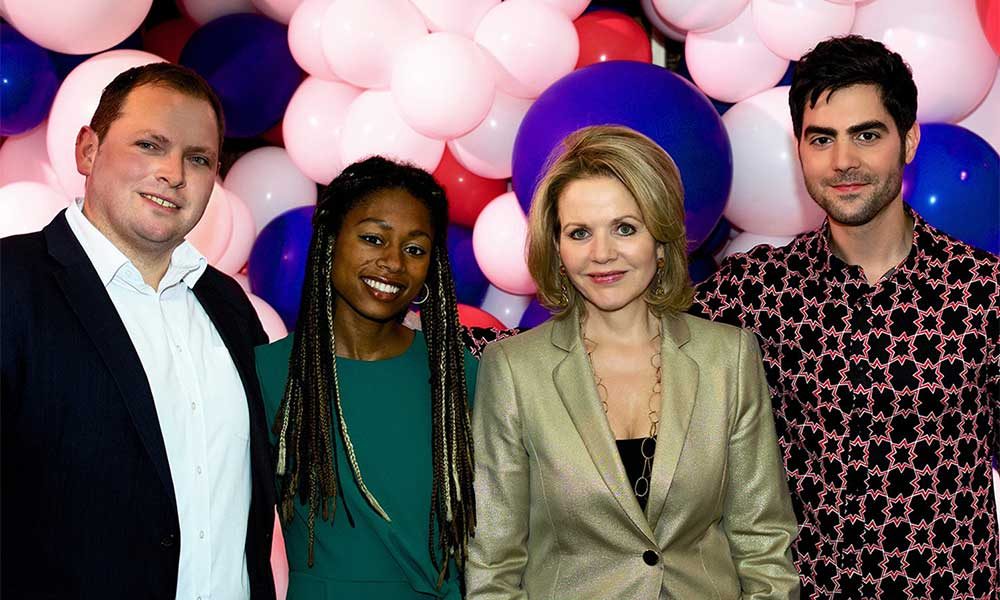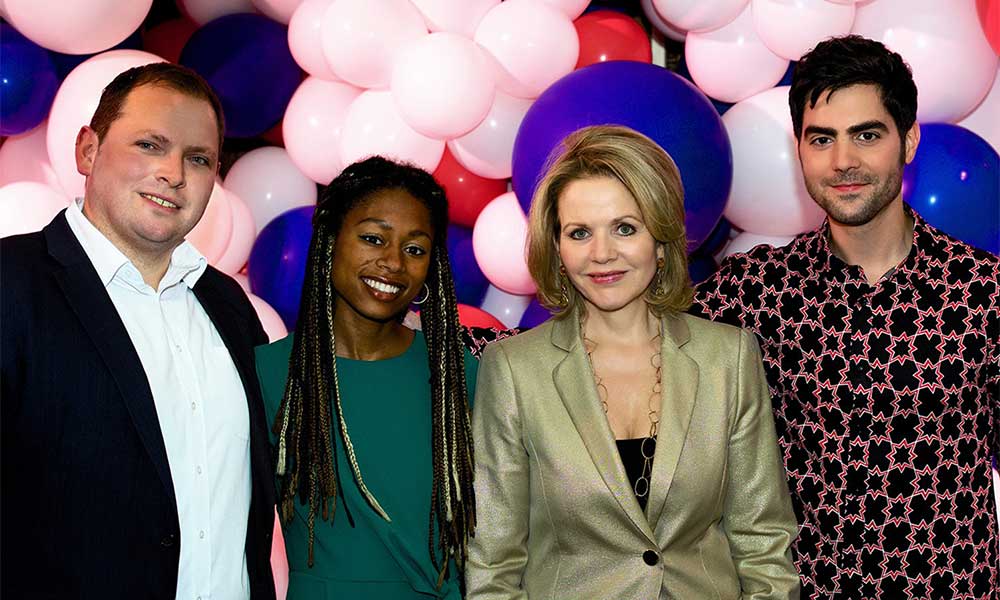 Decca Classics celebrated a stellar year in classical music, and Decca's 90th anniversary, with artists, colleagues, key media and friends at the 2019 Decca Classics Summer Drinks party on Tuesday evening at Dartmouth House in Mayfair. Two of the label's most exciting young artists – MILOŠ and Isata Kanneh-Mason – performed and there was a special Q&A with the legendary soprano Renée Fleming who is now in her 25th year on Decca.
Classical guitarist MILOŠ performed tracks from his forthcoming album, Sound Of Silence, which will be released in September. MILOŠ' first three releases achieved major chart successes around the globe and turned him into "classical music's guitar hero" (BBC Music Magazine).
Pianist Isata Kanneh-Mason played pieces from her debut album Romance, an exploration of Clara Schumann's piano music, celebrating the 200th anniversary of the composer's birth, which is out now. Isata already enjoys a successful career as a solo artist and she continues to perform with her siblings, including regular duo recitals with her brother, the cellist, Sheku Kanneh-Mason.
Legendary American soprano Renée Fleming received an award marking her 25th anniversary on the label, one of Decca's most long-lasting artist relationships, and over 2 million albums sold. She recently released her latest album, Lieder, dedicated to the songs of Brahms, Schumann and Mahler.
Decca Classics is proud to be home to a generation of young classical artists. 2018 saw the global break out success of cellist Sheku Kanneh-Mason, as well as label debuts by violinists Ray Chen and Hilary Hahn. In the first months of 2019 Decca Classics launched the recording careers of two of the most talked about artists of this year: saxophonist Jess Gillam from Cumbria and Norwegian soprano Lise Davidsen, both debuting at No. 1 in the UK classical charts. Decca continues its strong commitment to young artists with the imminent release of Isata Kanneh-Mason's first album and MILOŠ' debut album for Decca Classics which will be released in September.
Simultaneously Decca has been busy celebrating its rich and diverse history during a year-long celebration of its 90th anniversary. There has also been a special focus on one of the label's most iconic catalogue artists, Luciano Pavarotti, coinciding with the release of Ron Howard's feature film documentary Pavarotti.
"Decca Classics is a label like no other – combining a great history with a vibrant roster of today's leading performers and a unique generation of young musicians. Bringing so many artists, friends and colleagues together to celebrate in London, where the label first began, is a true joy," said Dr. Alexander Buhr, Managing Director of the Decca Classical Label Group.
Decca Classics is home to internationally-renowned musicians – including Cecilia Bartoli, Nicola Benedetti, Riccardo Chailly, Mitsuko Uchida, VOCES8, Benjamin Grosvenor, Janine Jansen, Vladimir Ashkenazy, Aida Garifullina and Joseph Calleja – who continue to push boundaries in classical music.
Format:
UK English