Bands that start with H
Every band or artist has reasons behind their name. This list provides a starting point to explore.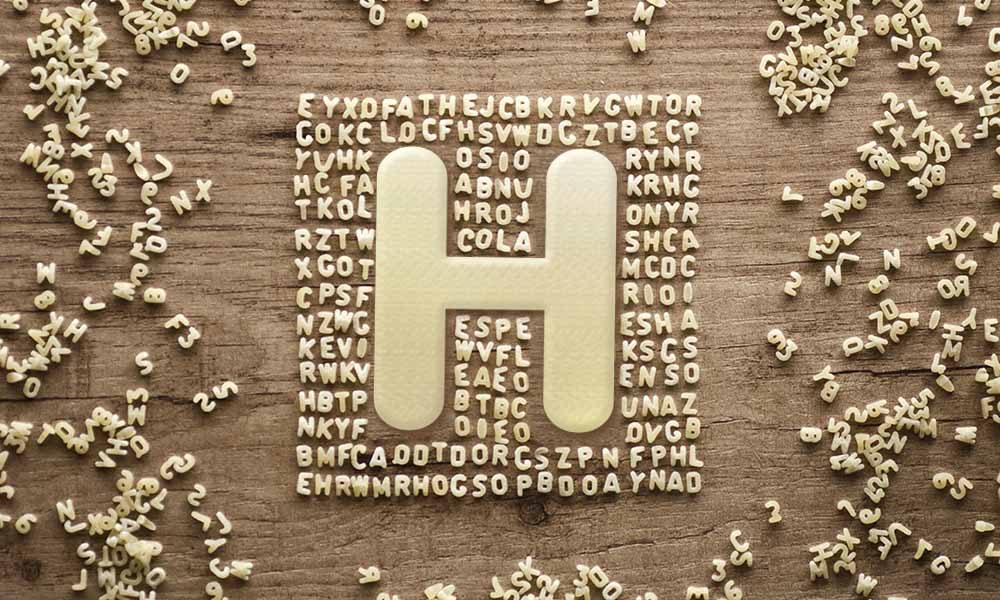 We created this list of artists whose names start with H for a lot of reasons. Whether you need this info for a research project, inspiration for your own band name, or just really into the letter H, you've come to the right place. There are a lot of interesting names on this list worth checking out.
Just a quick note: Included here are bands that have the word "The" before a name with the letter H, artists whose first name begins with the letter H, and bands that have chosen a moniker that starts with the letter H just to be as complete as possible.
H.E.R.
Haddaway
Hadouken!
Hael
Hailee Steinfeld
Hailey Whitters
Haim
Haircut 100
Hal Ketchum
Halestorm
Haley and Michaels
Haley Heynderickx
Haley Reinhart
Half A Sixpence cast
Half Man Half Biscuit
Halfdown Thomas
Halfnoise
Halford
Hall & Oates
Halo James
Halsey
Hamell on Trial
Hamilton Leithauser
Hamilton, Joe Frank & Reynolds
Hamish Henderson
Hank Ballard & the Midnighters
Hank Snow
Hank Wedel
Hank Williams
Hannah Bethel
Hannah Montana
Hannah Wants & Chris Lorenzo
Hanoi Rocks
Hans Zimmer
Hanson
Happy Mondays
Hard-Fi
Hardwell
Hardy
Hardy Caprio
Harold Faltermeyer
Harold Melvin & the Blue Notes
Harper Simon
Harper Vedder
Harpo
Harry Belafonte
Harry Champion
Harry Chapin
Harry Clifton
Harry Connick, Jr.
Harry Hill
Harry McClintock
Harry McDaniel
Harry Richman
Harry Roy & His Band
Harry Simeone Chorale
Harry Styles
Harve Presnell
Harvey Andrews
Harvey Danger
Haste the Day
Hatebreed
Hatriot
Havana Brown
Hawk
Hawk Nelson
Hawksley Workman
Hawkwind
Hawthorne Heights
Hayden
Hayden Thorpe
Hayes Carll
Hayley Mills
Hayley Williams
Haysi Fantayzee
Hazel O'Connor
Hazell Dean
Head East
Headie One
Hear'Say
Heart
Heather Davis
Heather Headley
Heatwave
Heaven & Hell
Heaven 17
Heavens
Heavy Metal Kids
Heavy Pettin'
Hector Berlioz
Hedgehoppers Anonymous
Hedley
Heffron Drive
Heidi Feek
Heidi Newfield
Heinrich Heine
Heinz
Helen Austin
Helen Clark
Helen Howarth Lemmel
Helen McKay
Helen Reddy
Helen Shapiro
Helena Paparizou
Helix
Hellogoodbye
Helloween
Hellyeah
Helmet
Helmut Zacharias
Helping Haiti
Henry Gross
Henry Hall
Henry Mancini
Henry Priestman
Henry Purcell
Henry Russell
Henry V
Henry VIII
Henry Webster
Henson Cargill
Hep Stars
Herb Alpert
Herbie Hancock
Hercules & Love Affair
Here We Go Magic
Herman's Hermits
Hetty King
Hey Monday
Hey Steve
Hey Violet
Hezekiah Walker
Hi-Five
Hidden in Plain View
Hifi Sean
High School Musical Cast
High Valley
Highly Suspect
Hilary Duff
Hillary Scott & The Scott Family
Hillsong
Hillsong United
Hillsong Worship
Hillsong Young & Free
Hilltop Hoods
HIM
Hinder
Hinds
Hockey
Hoku
Hole
Hollis Brown
Holly Conlan
Holly Dunn
Holly Kirby
Holly Miranda
Holly Valance
Holly Williams
Holly Woods
HollySiz
Hollywood Undead
Homer & Jethro
Honey Cone
Hoobastank
Hoodie Allen
Hootie & the Blowfish
Hope
Horace Silver
Horslips
Horst Wessel
Hosh
Hosier
Hot
Hot Butter
Hot Chelle Rae
Hot Chip
Hot Chocolate
Hot Hot Heat
Hot Tuna
Hothouse Flowers
Hotlegs
House of Pain
Housefires
How I Became the Bomb
How To Destroy Angels
Howard Bad Hand
Howard Baer
Howard Goodall
Howard Jones
Howard Livingston
Howie D
Howie Day
Howler
Howlin Wolf
Howlin' Wolf
Howling Bells
Hoyt Axton
Hozier
Hrvy
HSAS
Hudson County
Hudson Taylor
Hues Corporation
Huey Lewis & The News
Hugh Cornwell
Hugh Jackman
Hugh Laurie
Hugh Masekela
Humble Pie
Huncho Jack
Hundred Waters
Hunter Hayes
Hunter Hunted
Hunters & Collectors
Huntress
Hurrah!
Hurray for the Riff Raff
Hurricane Smith
Hurt
Hurts
Hurtsmile
The Handsome Family
The Head and the Heart
The Heartbeats
The Heavy
The Henningsens
The Henry Paul Band
The Heptones
The Highway
The Highwaymen
The Highwomen
The Hives
The Hives and Cyndi Lauper
The Hold Steady
The Hollies
The Hollywood Argyles
The Hollywood Vampires
The Holy Modal Rounders
The Hondells
The Honey Drippers
The Honeycombs
The Honeycutters
The Hoosiers
The Hooters
The Horrible Crowes
The Horrors
The Hours
The Housemartins
The Hudson Brothers
The Human Beinz
The Human Condition
The Human League
The Hush Sound
Think we're missing one of the great bands or acts that start with H? Let us know in the comments below.