Heart
Heart's AOR (Album Orientated Rock) style is often coloured by the sweet side of heavy metal with Ann winning a reputation as one of the finest vocalists in that field while sister Nancy is an expert songwriter.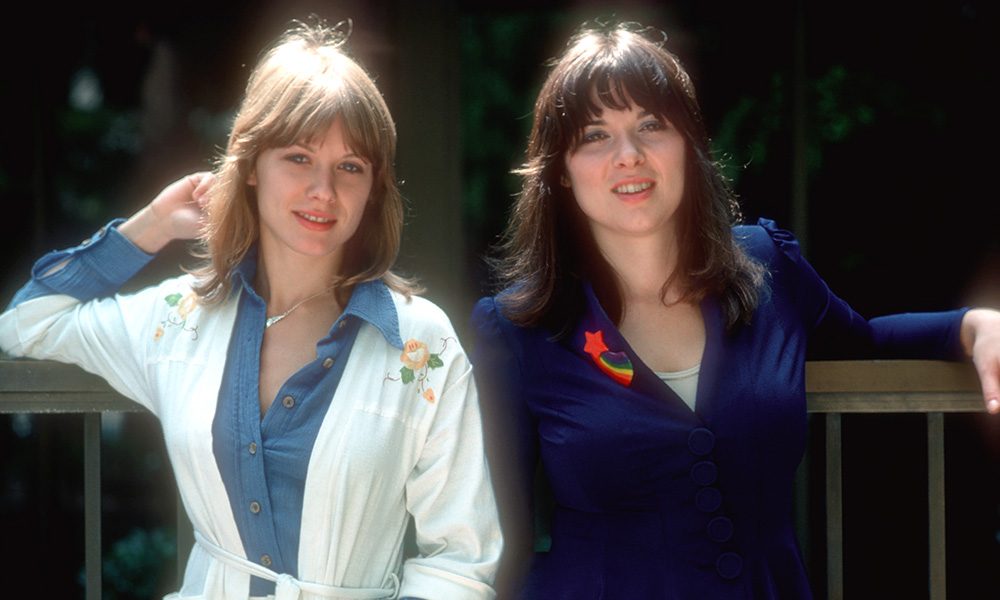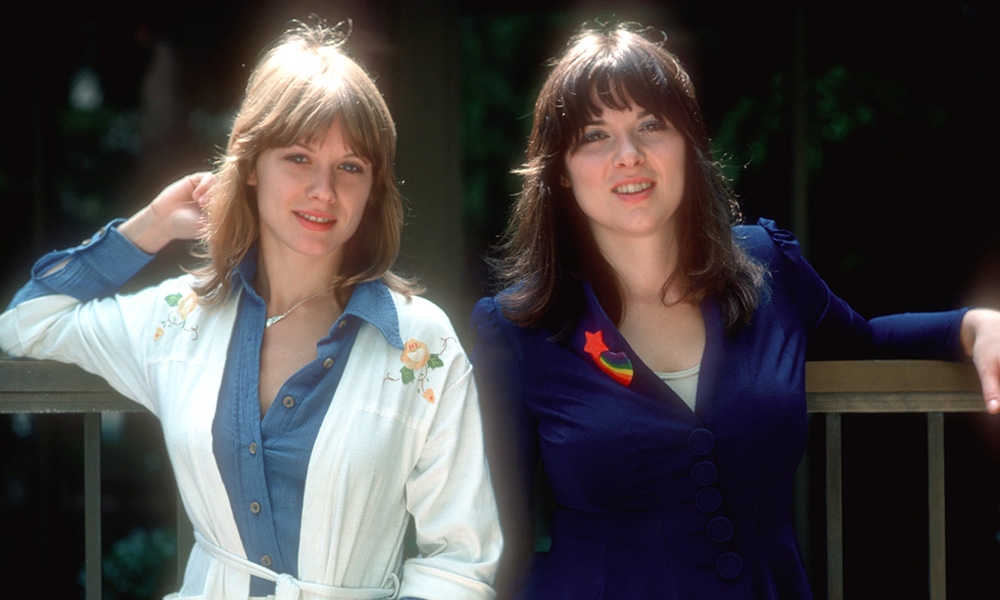 Although the Heart sisters Ann and Nancy Wilson first found fame in Canada, a land where they appreciate a close harmony folk-rock and beyond sound, they actually hail from Seattle, Washington and have been making high quality and highly successful albums since the early 1970s. Heart's AOR (Album Orientated Rock) style is often coloured by the sweet side of heavy metal with Ann winning a reputation as one of the finest vocalists in that field while sister Nancy is an expert songwriter. Both are adept musicians on every level and know how to put on a show and entertain their vast army of fans. They have sold over 35 million records worldwide since debut Dreamboat Annie exploded upon us. Major moments are many but the Heart, Bad Animals and Brigade discs are phenomenal sellers to this day and their various compilations are excellent places to begin your discovery – genuine greatest hits.
It is also to Heart's credit that they are pioneers in persuading other women to pick up the hard rock cudgels and their acoustic folk side is an influence on contemporary acts like The Pierces. Given their chart placings across four decades Heart are also the most successful female-fronted band around, revolutionaries in that aspect. They were inducted into the Rock and Roll Hall of Fame in 2012. Legends of the Seattle scene their Bad Animals Studio has played host to everyone from Neil Young and R.E.M. to Soundgarden, Pearl Jam and Alice in Chains. Their band line-ups include an impressive array of players: Roger Fisher, Howard Leese, Scott Olson and former Spirit and Jo Jo Gunne ace Mark Andes have all enjoyed backing the Wilsons. A constant draw on the live circuit they have never become complacent. The Ann Wilson Thing EP is just out on Rounder Records and their most recent album Fanatic was produced by long time k.d.lang collaborator Ben Mink with a live interpretation Fanatic Live From Caesar's Colosseum to capture them at their rocking best, playing hits old and new.
The origins of Heart go way back to Washington area bands The Army and White Heart, male preserves both until first Ann and then Nancy joined the line-up. It soon became apparent that the duo was a more natural front for Heart music and having relocated to Vancouver the ensemble recorded Dreamboat Annie with producer Mike Flicker. Ann wrote nearly all the material with Nancy while guitarist Roger Fisher helped shape the signature sound. Adding some unusual instrumentation – flute, bells – and subtle orchestral arrangements courtesy of musical director Howard Leese, this disc began as a slow burner and then took off, making #7 on the Billboard Top 200 and eventually arriving in the British Top 40 in 1977. Bolstered by the rapid acoustic rhythms of "Crazy on You", "Magic Man" and the title piece, Dreamboat Annie was a refreshing alternative to the norm. Wistful lyrics and impeccable band work called to mind Fleetwood Mac and Jefferson Starship, adding elements of pomp and progressive to the mix a la The Moody Blues.
The market for this sound meant that 1977's Little Queen should have been a no-brainer whereas it's gestation was beset by label problems. In the end, Heart had the last laugh as "Barracuda", "Kick It Out" and "Little Queen" stormed the charts and sent the parent disc triple Platinum in the US and double Platinum in Canada.
Impressed by their careful synthesis of Led Zeppelin styled hard rock and less heavy acoustic folk pieces like "Treat Me Well" and "Cry to Me" Heart found themselves elevated by their audience to superstars, despite legal wrangling with their Mushroom Records mentors. After a contract filling compromise, Magazine, they returned in fine fettle with Dog & Butterfly, the more natural follow-up to Little Queen with the now-familiar collision course between gentle build-ups and heavy rock crescendos lending their stage shows the atmosphere of ritual.
The classic Bebe le Strange (available in a 2004 Remastered Edition with bonus tracks) and the first Greatest Hits/Live – a compilation of both aspects – made Heart mainstays of Hot mainstream Rock, AOR and FM. Private Audition and Passionworks ended the first chapter with Denny Carmassi and Mark Andes joining for the latter album, replacing Steve Fossen and Mike DeRosier.
Their debut on Capitol was simply called Heart – a new beginning. Producer Ron Nevison (The Who, Bad Company, Led Zeppelin, Kiss, Grand Funk Railroad et al) added a crisp dynamic to a set of songs that are Heart's most successful to date. A number one album with a number one single, "These Dreams", plus four additional hits – "What About Love", "Never", Nothin' At All" and "If Looks Could Kill"  – this was a runaway triumph blessed with new shades of power pop and brilliant mainstream rock hooks. This is recommended as a good place to pick up on the Wilsons because the crossover charm of the singles is balanced with flawless musicianship and some hot guests – Grace Slick, Peter Wolf, Mickey Thomas and Holly Knight being the pick of the crop.
Bad Animals is a departure with songwriting shared out to specialist pop anthem writers like Diane Warren, Tom Kelly, Billy Steinberg and Lisa Dalbello, as well as long time friend Sue Ennis, a mistress of Classic Rock.  Following suit the Brigade album is another all-collaborative affair with pop shine provided by producer Richie Zito, an expert in glossy wraparound panoramas. Bursting with hits like "Stranded", and "All I Wanna Do is Make Love to You", Brigade was a constant radio presence throughout 1990 with Ann concentrating on the lead vocals while Nancy added more instruments to her repertoire.
Rock the House Live! (1991), recorded at the Centrum, Worcester, Massachusetts, was a diversion that concentrated on arena rock but Desire Walks On is more representative of their complete style. Layne Staley from Seattle grunge band Alice in Chains sings with the girls on their version of Bob Dylan's "Ring Them Bells" and there is a renewed vigour and tougher approach that benefits the whole thing.
John Paul Jones from Led Zeppelin produced The Road Home, one of their finest middle period efforts. With their as close as blood version of The Everly Brothers "Love Hurts" as the centrepiece, this is highly recommended for discovery. Other highlights are a cover of Joni Mitchell's "River" and a revisitation of "Dreamboat Annie (Fantasy Child)", plus excursions into symphonic pop with Seattle Symphony and London Metropolitan String Quartet.
These Dreams: Greatest Hits is Heart's final album for Capitol Records (1997) and is a proper career-spanning disc that runs from 1975 to 1995 with alternate live acoustic versions in places.
Following a spate of other Hits packages Heart return to our fold for Alive in Seattle, which contains two Zep covers – "The Battle of Evermore" and "Black Dog" – as well as a startling take on The Sonics' "The Witch" – garage rock nirvana – and several new songs.
Red Velvet Car (2010) is one of our newer favourites. This is where Ben Mink adds his magic, co-writing six tracks and modernizing their approach a treat. The career-spanning box-set Strange Euphoria contains plenty of rarities, demos, unreleased live material, plus the bonus Heart Zeppish. Fanatic brings them up to date while keeping a weather eye on their trademark hard rock and folk-rock skills, also some of their best writing. The duet with Sarah McLachlan on "Walkin' Good" is worth the price of admission alone.
In the meantime, if you develop a taste for all things Heart-shaped, then try Ann's solo debut Hope & Glory, a magnificent suite of covers on artists like The Youngbloods, Creedence Clearwater Revival, Pink Floyd, John Lennon, The Animals, Dylan and Led Zep. Not to be outdone Nancy scored the 1996 film Jerry Maguire and produced the hootenanny gem Live at McCabe's Guitar Shop. She has also provided the music for Almost Famous, Vanilla Sky and Elizabethtown.
Immensely talented, durable to the extreme and with a catalogue of classics that enrich the airwaves, Heart continue to beat strongly. They are amongst the elite of classic hard rockers. For further elucidation also try their own tale Kicking & Dreaming: A Story of Heart, Soul and Rock & Roll (Harper Collins), but mostly discover the music. It won't let you down.
Words: Max Bell
Format:
UK English