Abyssinians Singles Box Set Announced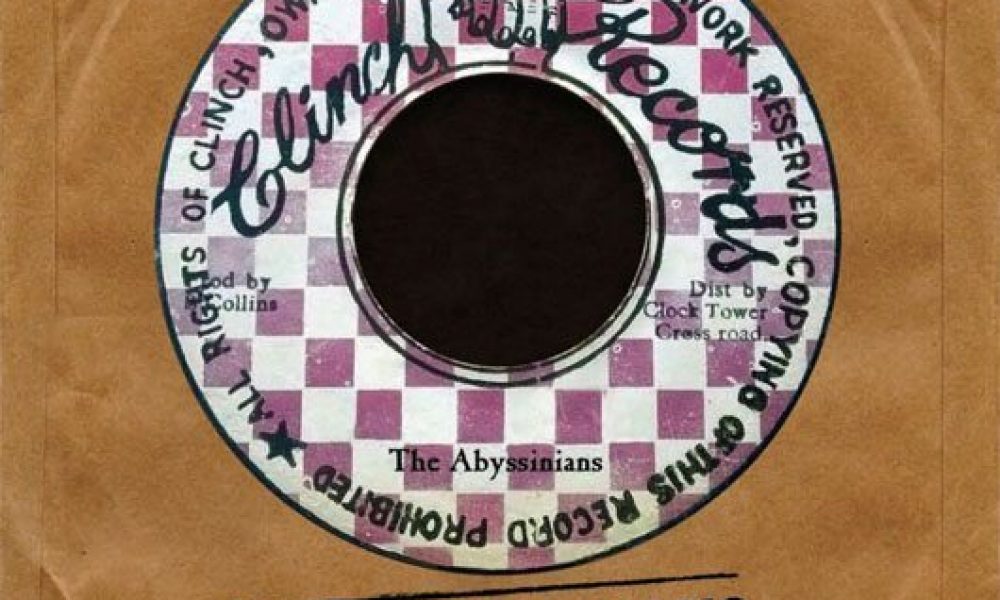 One of the finest groups to emerge from Jamaica in the late 60s, roots reggae outfit The Abyssinians are notable for their debut single, 'Satta Amassa Gana', a cut produced by the legendary Clement "Coxone" Dodd in 1969, but which Dodd initially kept in the can. Only after the group bought the master tapes from him and issued the song on their own Clinch imprint, backed with 'Let My Days Be Long', did it see the light of day – and it was such a success that Dodd promptly issued his own instrumental version of the track. By the end of the 70s, The Abyssinians had released their second LP, 1978's Arise, on the Tuff Gong imprint, and amassed a small but notable discography of single releases bearing the Clinch logo.
Now much sought-after by collectors, original pressings of these 7"s are near-impossible to find in Mint condition. On 12 February, however, The Clinch Singles Collection will present all seven of The Abyssinians' Clinch 45s on high-quality vinyl, with replica labels and brand-new die-cut sleeves. As well as their iconic debut single, the box set includes later notable cuts such as 'Mabrak' and 'Forward Jah' – reminders of why The Abyssinians remain one of the most beloved roots reggae groups. Their distinct vocal melodies made them stand out against their contemporaries, while their knack with a melody provided a perfect vehicle with which to deliver their Rastafarian lyrics. A devoted fanbase has followed the group's developments over the years, flocking to the original line-up's reunion shows of 1998.
These 7"s lay the groundwork for their acclaimed album Arise, which was given an expanded reissue in 2015. Purchase the box and read the full tracklisting below:
Disc 1
'Satta Amassa Gana'/'Let My Days Be Long'
Disc 2
'Mabrak'/'Leggo Beast'
Disc 3
'Prophesy'/'Revelation Dub'
Disc 4
'Forward Jah'/'Jah Forward Version'
Disc 5
'Love Comes And Goes'/'Love Comes Dub'
Disc 6
'Abendingo'/'Abendingo (Version)'
Disc 7
'Praise Him'/'Praise Him Dub'
Format:
UK English