'Badmotorfinger' Is Back For Soundgarden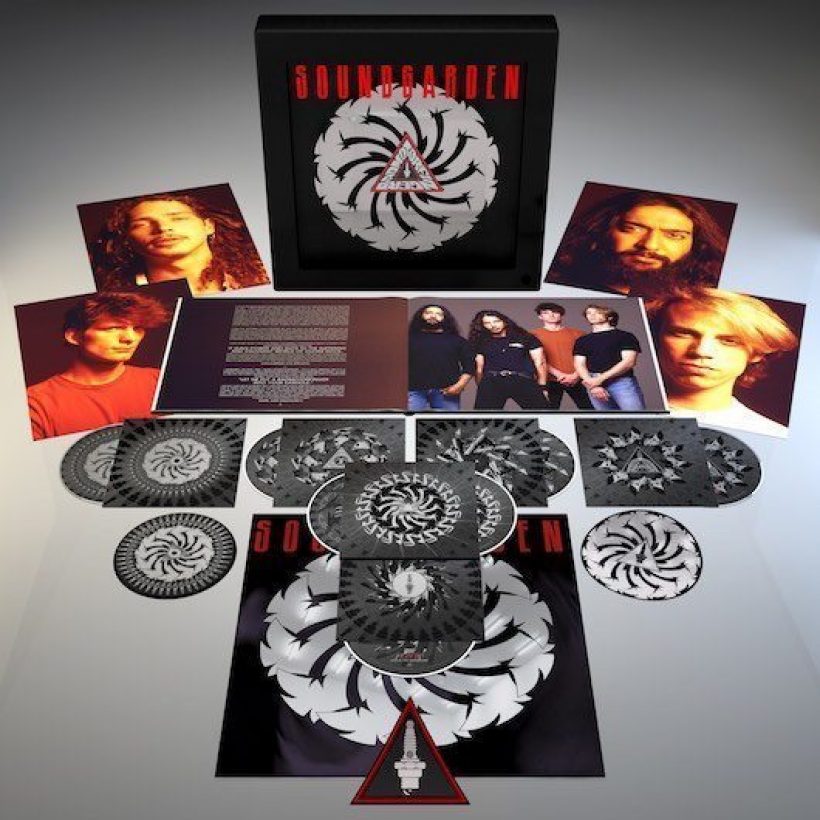 Soundgarden's landmark 1991 album Badmotorfinger will be released in four special editions for its 25th anniversary by UMe/A&M Records on 18 November. North American and European pre-orders launch today, and offer an instant download of a studio outtake of one of the album's key songs, 'Rusty Cage.'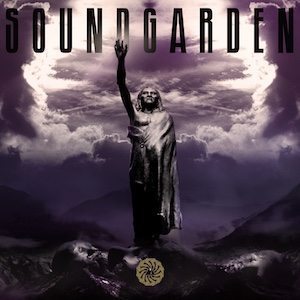 The album was first released on 8 October, 1991, becoming Soundgarden's highest-charting album in the US to that point and going on to double platinum certification, with other key songs such as 'Jesus Christ Pose' and 'Outshined.' The new, limited edition, seven-disc Super Deluxe version of Badmotorfinger will contain four CDs, two DVDs and one Blu-ray Audio disc containing a weighty 109 tracks in total. Of these, 79 tracks, videos and mixes are previously unreleased.
The CD audio content comprises the original album, which has been newly remastered; 15 previously unreleased studio outtakes, newly mixed from the original analog multi-tracks, as well as the track 'New Damage' featuring Brian May from Queen; and Live at the Paramount, Soundgarden's first complete concert album, newly mixed from the original analog multi-tracks and recorded at the Paramount Theatre in Seattle on 6 March,1992.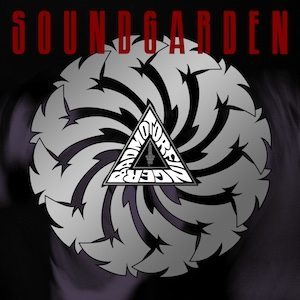 The band's first complete concert video features Live at the Paramount on DVD, newly edited from the original camera masters and newly mixed in 5.1 surround sound and stereo from the original analog multi-tracks. The second DVD is Motorvision +  More: Soundgarden's 1992 Motorvision home video, released on DVD for the first time ever, showcases live selections from the two nights shot at the Paramount Theatre in March 1992, accompanied by interviews from the band and friends.
The package also offers bonus videos, with 11 unreleased archival live performances from various shows and festivals in 1992 and the three official music videos from the album. The Blu-ray Audio disc features the original Badmotorfinger album, three B-sides and the three official music videos, newly mixed from original analog multi-tracks in audiophile 96kHz 24-bit 5.1 surround sound. The original album and three B-sides feature newly designed visuals directed by Josh Graham.
The Super Deluxe version also has a revolving Badmotorfinger icon ultimate collector's box, with batteries included, featuring a 52-page book with a 25th anniversary silver foil icon cover; newly designed art; unreleased photos and commemorative testimonials from fellow musicians and peers of the band's. The package also contains a 12"x12" 3D Badmotorfinger silver foil icon lenticular, four 8"x10" photo cards featuring each band member, a 5" Badmotorfinger silver foil icon sticker, a 4" triangular spark plug silver foil sticker, and a 5" newly designed 25th  anniversary Badmotorfinger icon iron-on patch.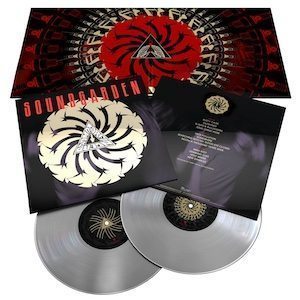 The first 1,000 fans who pre-order the Super Deluxe Edition at Soundgardenworld.com, us.udiscovermusic.com or udiscovermusic.com will receive a bonus, first-ever commercially released 7-inch of the album's first single "Jesus Christ Pose" (b/w "Stray Cat Blues") and a custom Badmotorfinger icon 7-inch large hole adapter.
The 28 track, two-CD Deluxe Edition of Badmotorfinger presents the remastered original album on Disc 1, and eight studio outtakes, the May collaboration 'New Damage' and seven tracks from Live at the Paramount on Disc 2. A single disc  remastered edition will also be available, with enhanced art converting the original plastic jewel case into a gatefold softpak with the original six-panel folder design included.
Completing the array of special editions is a two-LP, 180-gram audiophile black vinyl edition of the remastered original album, expanded to a gatefold jacket with a removable, limited edition 3D lenticular silver foil litho cover which, when removed, reveals a gold foil jacket cover, 25th anniversary vinyl etching on side four and a download card for a digital edition of the album in 320kbps MP4 AAC files. The two-LP vinyl will also be available in metallic silver color vinyl for the first 1,000 fans exclusively at Soundgardenworld.com, us.udiscovermusic.com and udiscovermusic.com.
Explore our dedicated Soundgarden Artist Page
Format:
UK English