Dangerous Rhythms: Ultravox Classics On Vinyl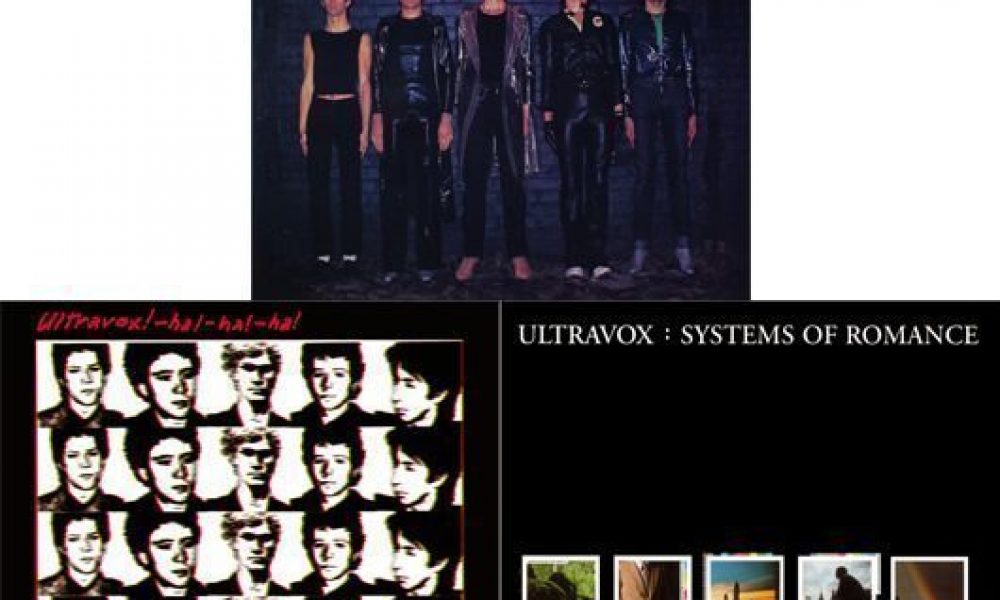 Ultravox! burst out of the traps with two quick-fire albums in 1977. Punk in ethos, if not so obviously in sound, they had scant regard for the rock rulebook, choosing instead to create dystopian music that did with keyboards what most of their contemporaries set out to achieve with three-chord riffs and buzzsaw guitars. With co-producer Brian Eno as collaborator, Ultravox!'s self-titled debut (the exclamation mark was no misnomer: this was vital music that captured Britain in the grip of decline) influenced a whole generation of musicians, from New Romantics to later electronica heads, to treat the keyboard as a lead instrument.
Released hot on its heels, Ha!-Ha!-Ha! continued to assert the primacy of electronic music as the 70s came to a close. Helmed by producer Steve Lillywhite (U2, Talking Heads), the album built upon its predecessor with added synths, marrying a ferocious energy ('ROckWrok') with the glacial poise of the likes of 'Hiroshima Mon Amour'.
Just a year and a half after releasing their debut, Ultravox issued their third album. Losing the exclamation mark (and guitarist Stevie Shears, who was replaced by Robin Simon), the group teamed up with co-producers Dave Hutchins and legendary German experimentalist Conny Plank, directly drawing a line between their work and the pioneering electronic music created by the likes of Kraftwerk, NEU! and Cluster. The group's most unabashedly electronic album to that point, Systems Of Romance helped lay the template for the coming decade's New Romantic movement; its influence is palpable in early outings by Duran Duran and Spandau Ballet, and even in Bowie's 1980 classic, Scary Monsters (And Super Creeps).
The album would mark the end of Ultravox's first era. When they returned, with Vienna, in 1980, the group had slimmed to a four-piece, with Midge Ure replacing John Foxx as vocalist. Though they would go on to court more chart action with Ure at the helm (not least with Vienna's title track), the group's first three albums remain their most influential.
To mark the 40th anniversary of Ultravox!'s formation (they morphed from art-rock outfit Tiger Lily into Ultravox! in 1976), Ultravox!, Ha!-Ha!-Ha! and System Of Romance have been reissued on 180g coloured vinyl, with Ultravox! appearing on red wax, Ha!-Ha!-Ha! on grey wax, and Systems Of Romance on white. These dangerous rhythms have lost none of their power.
Format:
UK English