Elusive Bowie Film Soundtrack Finally Lands!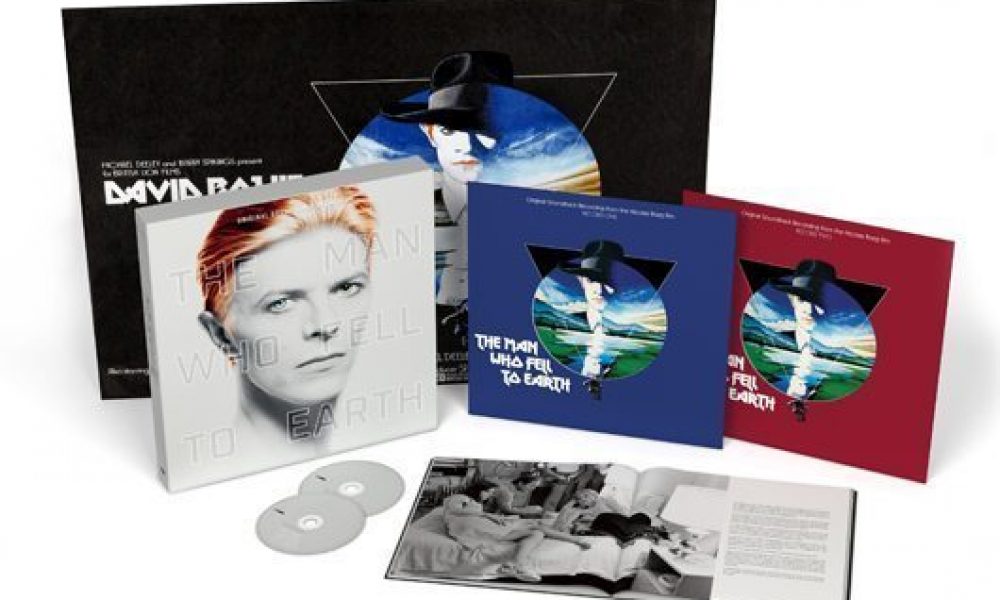 Released 40 years ago, The Man Who Fell To Earth remains a cinematic masterpiece and a cult favourite. Directed by Nicholas Roeg and based on the novel of the same name by Walter Tevis, the film also presented David Bowie with his first lead role in a feature film.
Though the movie remains beloved by film buffs and Bowie fans alike, its soundtrack has long been elusive. Finally, on 9 September, four decades on from the film's release, the full soundtrack will see the light of day, thanks to the discovery of original tapes that were previously thought lost.
In the mid-70s, poised to embark on his famed "Berlin Trilogy", Bowie took time out to embody the role of Thomas Jerome Newton, an alien who gets stranded on Earth after embarking on a search for water to take back to his home planet. Though Bowie would later embark on a varied acting career, his performance in The Man Who Fell To Earth remains his finest silver-screen moment. (Such was his fascination with the character, Bowie revisited Newton's story for the acclaimed stage musical Lazarus, which opened in New York, in December 2015 and is set to transfer to London in October.)
Bowie also penned some music intended for use in the film, but that was ultimately replaced by a soundtrack that featured pieces by Japanese percussionist and keyboard player Stomu Yamashta, along with original cues scored by The Mamas And The Papas' lynchpin John Phillips. In the years since the film's release, that score has risen in stature to become one of the Holy Grails for soundtrack collectors and Bowie fans alike.
The long-awaited The Man Who Fell To Earth 2CD soundtrack album will be released on 9 September, with a sumptuous 2CD+2LP deluxe box set following in October. Scroll down to read the full tracklisting and pre-order the box set here:
CD1
Stomu Yamashta – 'Poker Dice'
Louis Armstrong – 'Blueberry Hill'
John Phillips – 'Jazz II'
Bournemouth Symphony Orchestra – 'Venus: The Bringer Of Peace'
John Phillips – 'Boys From The South'
Stomu Yamashta – '33 1/3'
John Phillips – 'Rhumba Boogie'
The Kingston Trio – 'Try To Remember'
Stomu Yamashta – 'Mandala'
John Phillips – 'America'
Stomu Yamashta – 'Wind Words'
John Phillips – 'Jazz'
CD2
Stomu Yamashta – 'One Way'
John Phillips – 'Space Capsule'
John Phillips – 'Bluegrass Breakdown'
John Phillips – 'Desert Shack'
Stomu Yamashta – 'Memory Of Hiroshima'
John Phillips – 'Window'
John Phillips – 'Alberto'
Bournemouth Symphony Orchestra – 'Mars: The Bringer Of War'
John Phillips – 'Liar, Liar'
John Phillips – 'Hello Mary Lou'
Robert Farnon – 'Silent Night'
Genevieve Waite – 'Love Is Coming Back'
John Phillips – 'The Man Who Fell To Earth'
Format:
UK English