It's About 'Time': R.E.M. Box Set Annnounced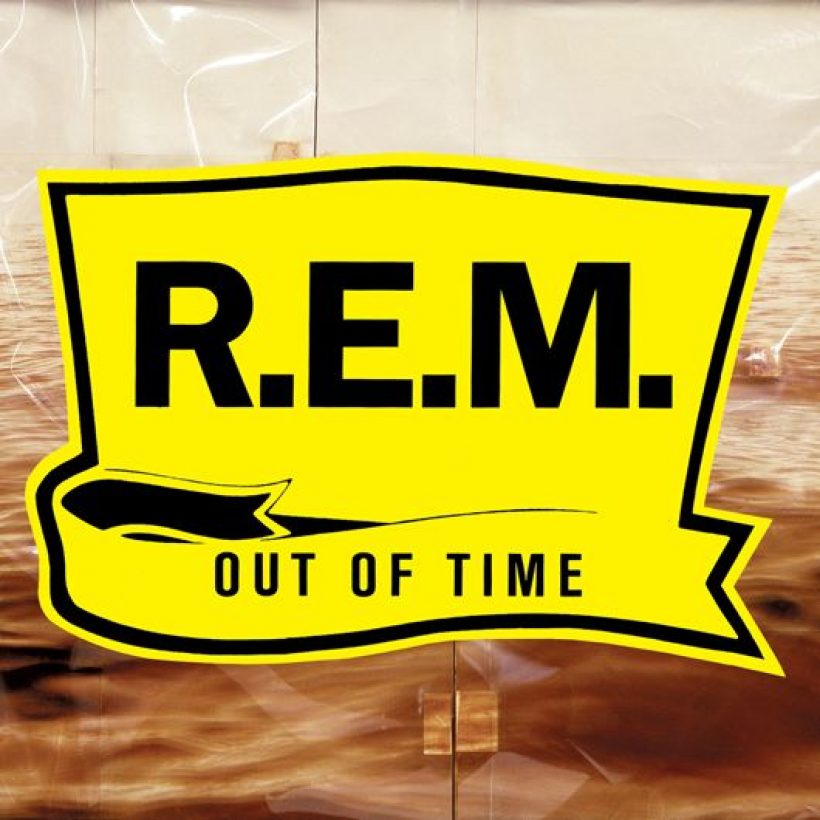 Twenty-five years after it launched R.E.M. into the mainstream, Out Of Time is receiving a long-awaited reissue. Due for release on 18 November, via Concord Bicycle, the four-disc deluxe edition will compile, for the first time ever, unheard demos, outtakes and live performances, along with a completely unreleased song from the recording sessions.
Having formed in 1980, the group spent the decade releasing a string of ever-impressive studio albums, building a devoted fanbase while also helping to define the alt.rock sound of the 80s. By the time they released Out Of Time, on 12 March 1991, they had signed to a major label and were poised to take alternative music into the mainstream. A No.1 hit on both sides of the Atlantic, Out Of Time turned R.E.M. into global stars, while also including some of their most beloved songs, among them 'Losing My Religion' and 'Shiny Happy People'. Crucially, in leaping to stadium success, the group retained their core principles, ensuring that the band never lost touch with their fans.
Presenting an essential look at the group's creative process, the Out Of Time deluxe edition includes demo recordings of every album track (as well as two non-album B-sides), and boasts such revelations as lyric alterations and a version of 'Radio Song' which features a rare Bill Berry appearance on lead vocals. 2CD and 3LP editions of the reissue will also be made available, but, the four-disc deluxe edition features exclusive extras that truly show the breadth of the band's creativity at this point in their career.
Along with a full disc's worth of live recordings from the Mountain Stage radio show in 1991 (one of the few times the band played live in support of Out Of Time), the deluxe edition also includes a Blu-ray disc with high-resolution and 5.1 audio versions of the album, along with all the music videos from the period and the scarce 1991 electronic press kit Time Piece, which features seldom-seen in-studio footage and live performances. With new sleevenotes by AC Club contributor Annie Zaleski, featuring interviews from all four band members that performed on the album, as well as producers Scott Litt and John Keane, it's set to be the last word on this crucial moment in R.E.M.'s history.
The Out Of Time: Deluxe Edition box set is due for release on 18 November. Scroll down to read the full tracklisting, and pre-order the box set here:
The complete Out Of Time: Deluxe Edition box tracklisting is:
CD1: Out Of Time
'Radio Song'
'Losing My Religion'
'Low'
'Near Wild Heaven'
'Endgame'
'Shiny Happy People'
'Belong'
'Half A World Away'
'Texarkana'
'Country Feedback'
'Me In Honey'
CD2: Out Of Time Demos
'Losing My Religion 1'
'Near Wild Heaven 1'
'Shiny Happy People 1'
'Texarkana 1'
'Untitled Demo 2'
'Radio – Acoustic' ('Radio Song 1' demo)
'Near Wild Heaven 2'
'Shiny Happy People 2'
'Slow Sad Rocker' ('Endgame' demo)
'Radio – Band' ('Radio Song 3' demo)
'Losing My Religion 2'
'Belong'
'Blackbirds' ('Half A World Away' demo)
'Texarkana'
'Country Feedback'
'Me On Keyboard' ('Me In Honey' demo)
'Low'
'40 Sec' ('40 Second Song' demo)
'Fretless 1' (demo)
CD3: Live At Mountain Stage
'Introduction'
'World Leader Pretend'
'Radio Song'
'Fall On Me'
'It's the End Of The World As We Know It (And I Feel Fine)'
'Half A World Away'
'Belong'
'Love Is All Around'
'Losing My Religion'
'Dallas'
'Radio Song'
'Disturbance At The Heron House'
'Low'
'Sawn Swan H'
'Pop Song 89'
Blu-ray
Out Of Time: Hi-Resolution Audio
Out Of Time: 5.1 Surround Sound
'Radio Song' (music video)
'Losing My Religion' (music video)
'Low' (music video)
'Near Wild Heaven' (music video)
'Shiny Happy People' (music video)
'Belong' (music video)
'Half A World Away' (music video)
'Country Feedback' (music video)
Time Piece: electronic press kit
Format:
UK English