The Jam's 'Setting Sons' Super Deluxe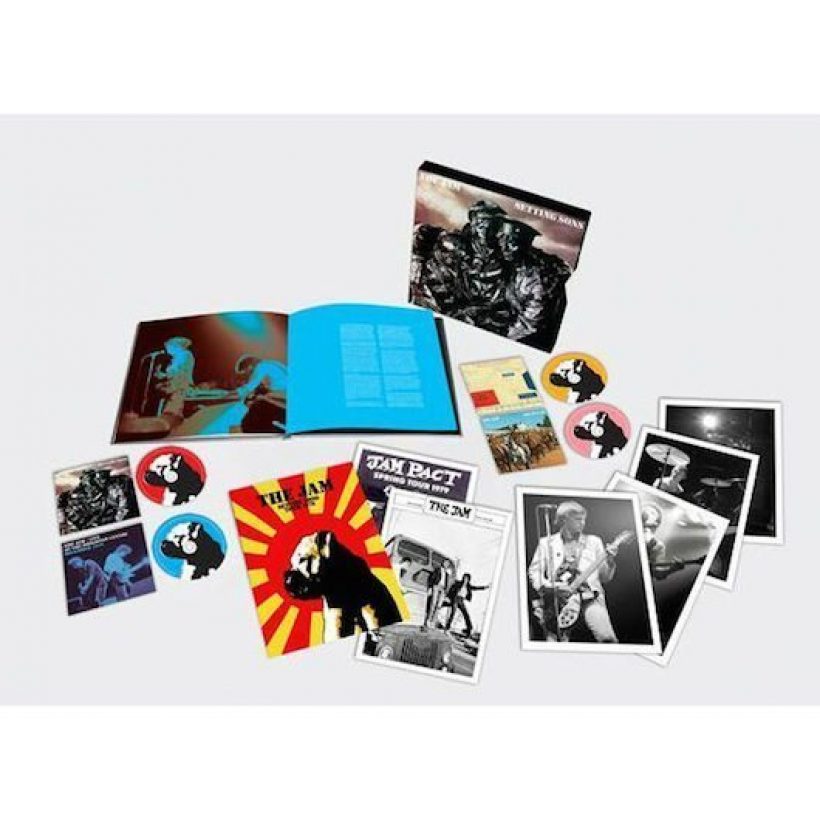 A key album in the development of one of Britain's most important new wave bands has been reissued as a deluxe set. The Jam's 1979 release Setting Sons, the fourth album by the groundbreaking English trio, was released in November 1979.
Setting Sons was the record that contained The Jam's first UK top ten single, 'The Eton Rifles,' as they continued their progress to the top tier of British rock. It had echoes of their early punk sound, and of the influence of classic soul (as on their cover of Martha & the Vandellas' 'Heat Wave'), but also of Paul Weller's growing confidence and imagination as a writer, with tracks like 'Thick As Thieves' and the anti-war 'Little Boy Soldiers.' The LP also included an admired writing contribution by bassist Bruce Foxton on 'Smithers-Jones.' The album became The Jam's second to reach the UK top ten, reaching No. 4 after All Mod Cons peaked at No.6.'
The Super Deluxe reissue is a four-disc set charting the creation of the album, from demos to studio to live performances and videos, across three CDs and one DVD. The original album is accompanied on CD1 by eight b-sides and non-album singles, such as 'Strange Town,' 'Butterfly Collector' and 'Going Underground.' Disc two features 18 demos and tracks previously released on the 'Extras' collection, many of them previously unavailable, plus the four-track session for icnonic BBC Radio 1 broadcaster John Peel in October 1979.
Disc three is a complete, never-before-released, 20-track Jam performance at the Brighton Centre in December of that year. The DVD contains five original promo videos, six 1979-80 performances on 'Top Of The Pops' and two on the 'Something Else' show. You can order your copy of this highly desirable collection here.
Format:
UK English