Juicy Black Grape Reissue Due In November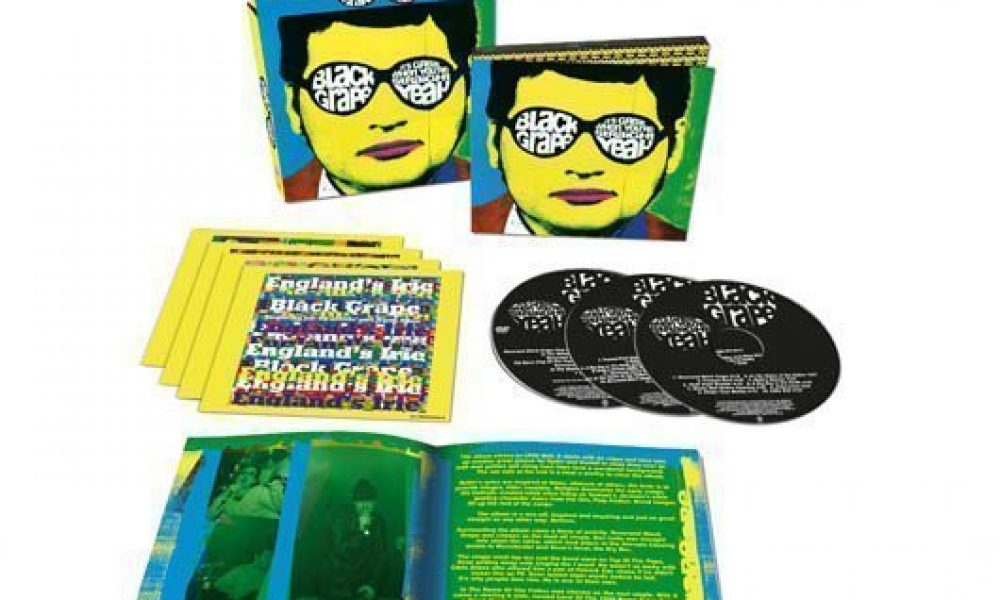 After the wild, crazy party that was Happy Mondays wound down in 1992, frontman Shaun Ryder and dancer Bez could have been forgiven for reaching for the slippers and pipe following a decade's worth of mayhem at the forefront of the Madchester scene. However, with many Britpop icons looking to them for inspiration, and Ryder's freewheeling wordplay seemingly having no limits, he and Bez recruited a new gang of cohorts – among them UK rapper Kermit – to form Black Grape.
The first fruits of this new venture emerged in Summer 1995 and immediately took its place among classics from the era: It's Great When You're Straight… Yeah hit No.1 in the UK and spawned three memorable singles, 'Reverend Black Grape', 'In The Name Of The Father' and 'Kelly's Heroes'. Equal to Ryder's and Kermit's lyrical flights of fancy was the music: instantly catchy, subversive pop that took the Mondays' original dancefloor-friendly sound to new levels with blasts of funk, hip-hop and even strains of Eastern music.
blackgrape- in the name of the father
On 4 November, the party gets back in full swing with a three-disc deluxe reissue comprising of two CDs and a DVD that brings this colourful period in British pop back to life. With B-sides and remixes settling next to the group's own contribution to the Euro '96 football campaign (featuring guest vocals from punk legend Joe Strummer) and live tracks from their 1996 performance at Brixton Academy, the bonus disc shines a light on some of the rarer tracks that the band released during this period, while the DVD collects the album's promo videos alongside live performances from Top Of The Pops and Later… With Jools Holland.
A limited number of signed deluxe copies of the album, and entry into a competition to win tickets to Black Grape's forthcoming November/December UK tour, are available to anyone pre-ordering the box set from the official Universal store:
Format:
UK English