Killers' Debut 'Hot Fuss' Limited Vinyl Reissue Coming In January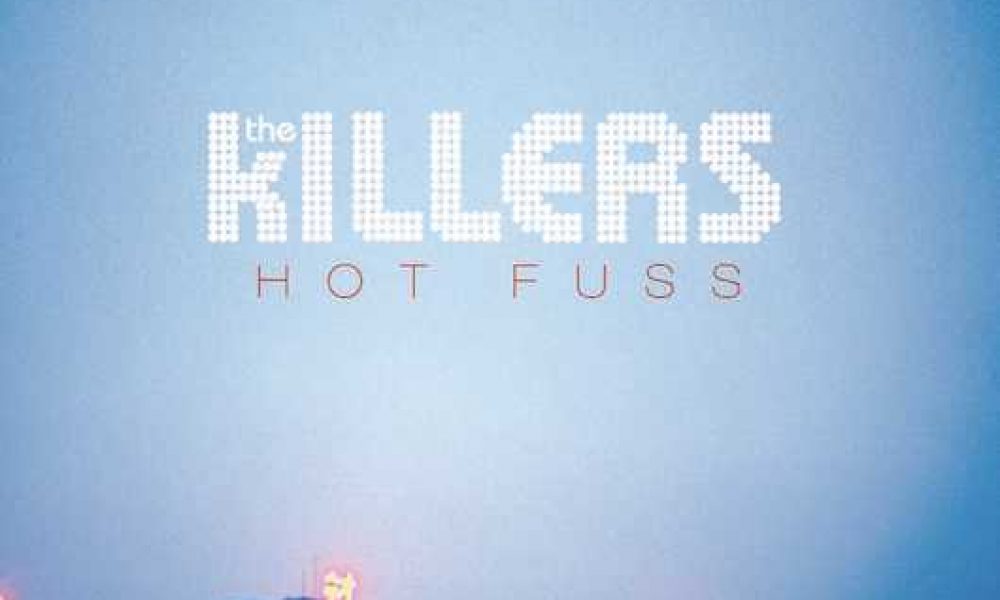 It was the summer of 2004, the musical landscape was awash with glitchy electro-pop, disco-fuelled punk and slick dance music, American Apparel was the de rigueur uniform and the Vegas synth-indie outfit The Killers were just coming out of their cage.
Their major label debut album, Hot Fuss, premiered on 15 June 2004 in the US, peaking at the No.7 spot on the Billboard 200 and No.1 in the UK where it was released a week later. After four chart-topping studio albums, successful solo careers and more than a decade on the international music stage, their explosive debut album is being reissued as a single vinyl on 13 January 2017, and a limited white vinyl edition.
Cutting through the rest of the alt.rock noise that was pulsating on everyone's candy- coloured iPods at the time, The Killers co-existed as a guitar-driven indie band and a neo-new-wave synth-pop act with a cover-ready frontman in Brandon Flowers.
Many of the tracks were originally recorded as demos in guitarist Dave Keuning's Vegas apartment, which kept a spontaneous energy on the album, while the rest were recorded with producer Jeff Saltzman in Berkeley, California.
An ambitious debut to say the least, the album is chocked full of rock anthems that were destined for stadiums. Having grown up singing along to his Brit-rock idols, Flowers' inflected vocals belied his musical leanings and the band was especially adept at distilling their various influences into radio-ready hits for the next generation. As Flowers told Spin in 2009, "Hot Fuss was all based on fantasy. The English influences, the makeup — they were what I imagined rock was".
The album's debut single, 'Mr Brightside', became a hit in the UK. Given their distinct Anglo-American sound, it's not surprising that UK critics and audiences were the first to embrace them. The album stayed in the top 40 UK album chart for 179 weeks – just short of Pink Floyd's 211 weeks in the charts with Dark Side Of The Moon.
In addition to the infectiously catchy 'Mr Brightside', the five-time Grammy-nominated release also features the the gender-bending 'Somebody Told Me', the sardonic and synth-driven 'Smile Like You Mean It' and 'All These Things That I've Done' with backing choir vocals from the legendary gospel group The Sweet Inspirations.
With a new album in the works slated for release in 2017, fans can look forward to more larger-than-life pop songs from the band that's lasted well beyond after all the skinny pants were tossed in the rubbish bin.
The Hot Fuss vinyl reissue is out on 13 January 2017 and can be pre-ordered here:
Format:
UK English