Marveling At Laura Marling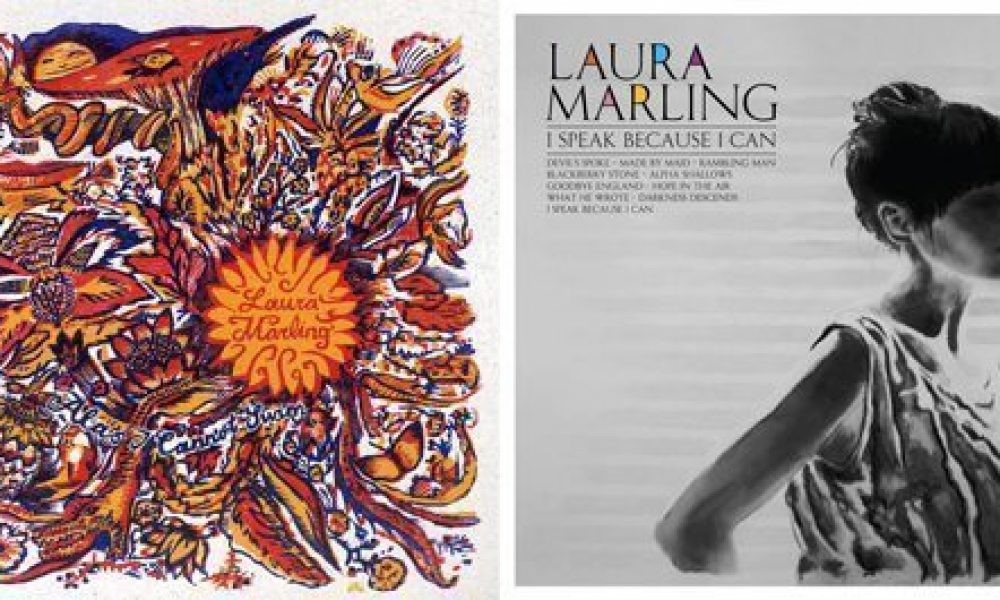 In the eight years since the release of her debut album, 2008's Mercury Prize-nominated Alas I Cannot Swim, Laura Marling has become one of the finest singer-songwriters of her generation. Merely 16 when she released the album, Marling was nevertheless recording material that was wise beyond her years. Its 2010 follow-up, I Speak Because I Can, earned her a Brit Award for Best Solo Artist, setting her on a path that would see her release UK Top 5 albums A Creature I Don't Know (2011) and Once I Was An Eagle (2013). The latter entered the Top 50 in the US, and it was after a solo North American tour in support of the album that Marling wound up living in LA, working on the material that would become her fifth solo release, Short Movie.
Though her songwriting has taken many forms, from the electric full-band blasts of Short Movie to the epic suite that made up half of Once I Was An Eagle, Marling's work remains rooted in the folk tradition. Containing her earliest compositions, Alas I Cannot Swim and I Speak Because I Can define the themes that Marling returns to throughout her body of work: namely gender roles and a quest for self-knowledge. Both are stand-out releases in a career littered with breathtaking moments, the former housing early high-water mark 'My Manic And I', while the latter contains further gems, among them 'Rambling Man' and the title track.
Both albums have now been reissued on 180g vinyl in gatefold sleeves and with download codes. Charting Marling's earliest forays into her remarkable career, they remain essential listens both for fans of folk music and anyone interested in the formative years of one of the finest songwriting talents to emerge in recent years. From Swim to Eagle, Laura Marling has truly soared.
Both Alas I Cannot Swim and I Speak Because I Can are available to purchase here:
Format:
UK English