Queen Jewels Given Lustrous Vinyl Reissue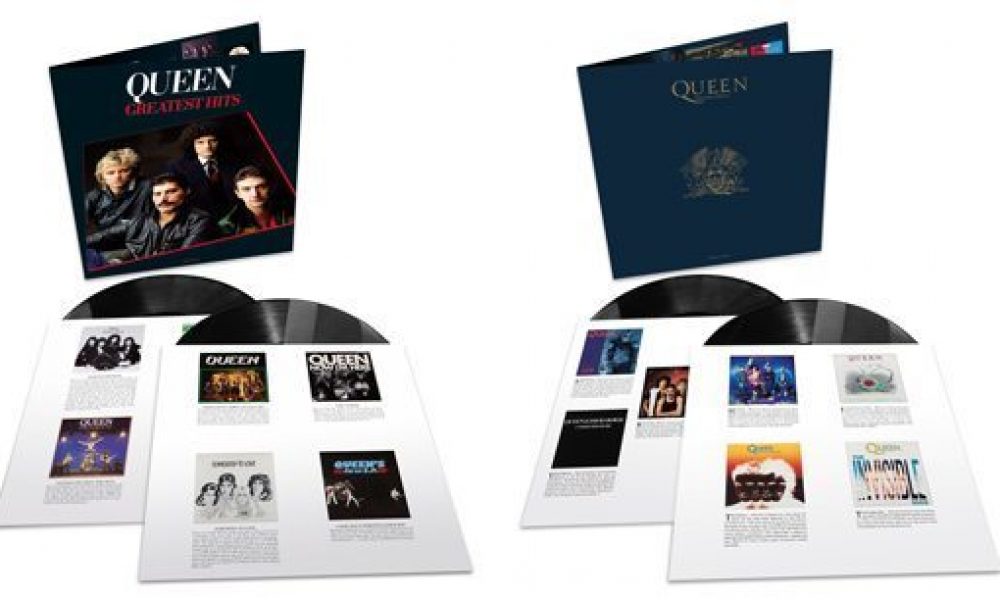 Broadly speaking, Queen's career can be split into two distinct phases: the anthemically hard rock heroes of the 70s, who broke new ground with 'Bohemian Rhapsody' (and its attendant promo video), and the supercharged stadium-filling icons of the 80s, letting off dancefloor detonations such as 'A Kind Of Magic' and 'Under Pressure', their UK No.1 duet with David Bowie.
Queen - A Kind of Magic (Official Video Remastered)
Covering the finest moments of both are Greatest Hits and Greatest Hits II, superlative collections which, between them, contain some of the most enduring music of the 20th Century. Indeed, the former remains the best-selling album of all time in Britain (with 6.1 million sales in the UK) and boasts global sales of over 25 million; it's now said that one in four UK homes owns a copy of Greatest Hits.
On 18 November, both will be made available on 180g double-vinyl via Virgin EMI, presenting the songs on their original format and at their sparkling best. (In the US, where the collections will be issued on Hollywood Records, Greatest Hits II will follow at a later date.) Telling the story of a band that made their own destiny – and, with 'The Show Must Go On', a frontman unafraid to face it – the collections are essential listening for every home around the world.
Scroll down to read the full Greatest Hits and Greatest Hits II tracklists, and click here to follow the Rock Icons playlist, which features Queen classics 'We Are The Champions' and 'We Will Rock You'.
Greatest Hits
Side A
'Bohemian Rhapsody'
'Another One Bites The Dust'
'Killer Queen'
'Fat Bottomed Girls'
Side B
'Bicycle Race'
'You're My Best Friend'
'Don't Stop Me Now'
'Save Me'
Side C
'Crazy Little Thing Called Love'
'Somebody To Love'
'Now I'm Here'
'Good Old Fashioned Lover Boy'
Side D
'Play The Game'
'Flash'
'Seven Seas Of Rhye'
'We Will Rock You'
'We Are The Champions'
Greatest Hits II
Side A
'A Kind Of Magic'
'Under Pressure'
'Radio Ga Ga'
'I Want It All'
'I Want To Break Free'
Side B
'Innuendo'
'It's A Hard Life'
'Breakthru'
'Who Wants To Live Forever'
Side C
'Headlong'
'The Miracle'
'I'm Going Slightly Mad'
'The Invisible Man'
Side D
'Hammer To Fall'
'Friends Will Be Friends'
'The Show Must Go On'
'One Vision'
Format:
UK English