'Rust Never Sleeps'… Revived!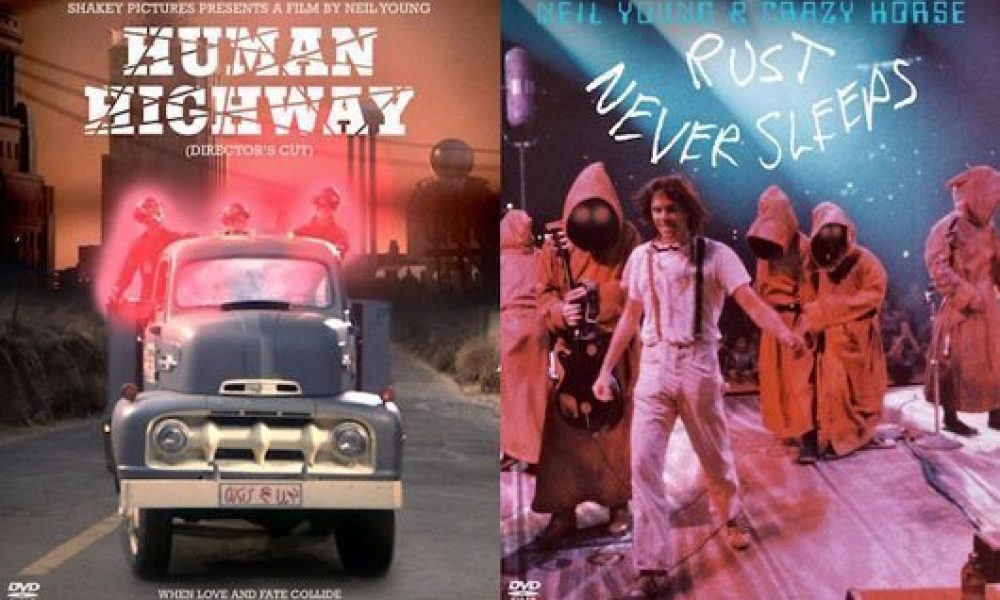 While punk was laying waste to the established musical hierarchy, few "dinosaur" acts of the 60s and early 70s survived the onslaught. However, a true rebel at heart, Neil Young was not only tolerated by the punks and post-punks, but, with the distinctive fuzz of his electric guitar, Old Black, joined them in creating a gloriously bratty noise. On stage, backed to the hilt by Crazy Horse, Young cranked out frenetic performances that ranged from the three-chord stomp of 'Sedan Delivery' to the anthemic 'Hey Hey, My My (Into The Black)', which name-checked Johnny Rotten along with Elvis Presley – not quite laying waste to the old guard but acknowledging the new breed of rock icons that had risen in the late 70s.
Filmed at the Cow Palace, San Francisco, on 22 October 1978, and released the following year, Rust Never Sleeps captured Young and the Horse's gloriously ragged stage show, in what's gone down as one of the greatest concert films of all time. Digitally restored and remastered 37 years after its release, the movie receives a brand new DVD and Blu-ray release on 1 July, courtesy of Young's production company, Shakey Pictures.
Young took the name of the film from US new wave icons DEVO, and, part-way through the concert, eagle-eyed viewers will spot a crew member wearing one of DEVO's iconic yellow jumpsuits abseiling onto the Cow Palace stage. Several years later, the world would see Young and the band actually perform together on 'Hey Hey, My My (Into The Black)' in the 1982 comedy movie Human Highway. Co-written and co-directed by Young (under the nom de plume Bernard Shakey) and actor Dean Stockwell, the movie has become a must-see cult watch for Rusties, and, on 22 July, itself gets the remastered treatment in a unique director's cut.
Young (or Shakey) would sporadically return to making movies throughout his career. Always keeping fans guessing, his filmography, like his discography, charts the idiosyncratic expressions from one of music's true mavericks. These films mark some of his earliest forays into the filmmaking world.
Format:
UK English